In 1937, the United States Government Resettlement Program purchased the old Pettway plantation and two adjacent farms in Wilcox County, Alabama and divided the land, then rented it to the tenants. During the 1940s, many families at Gee's Bend bought their farms from the government for an average of $1,400 each.
In 1937, Arthur Rothstein took photographs of Gee's Bend and citizens in the area which can be seen here. Marion Post Wolcott returned in 1939 and took the photographs of the community after the Resettlement Program had helped the residents for two years. The only way to get to Gee's Bend was to cross the river on the ferry operated by the 80-year old man in the photographs below.
Ferry to Gee's Bend in 1939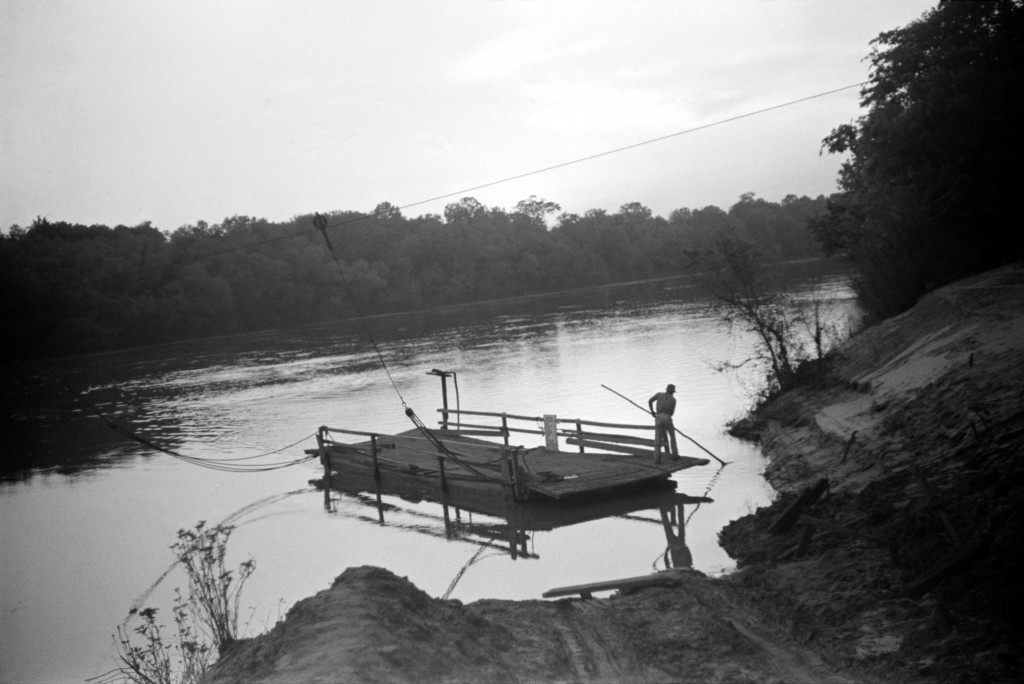 Ferry in Water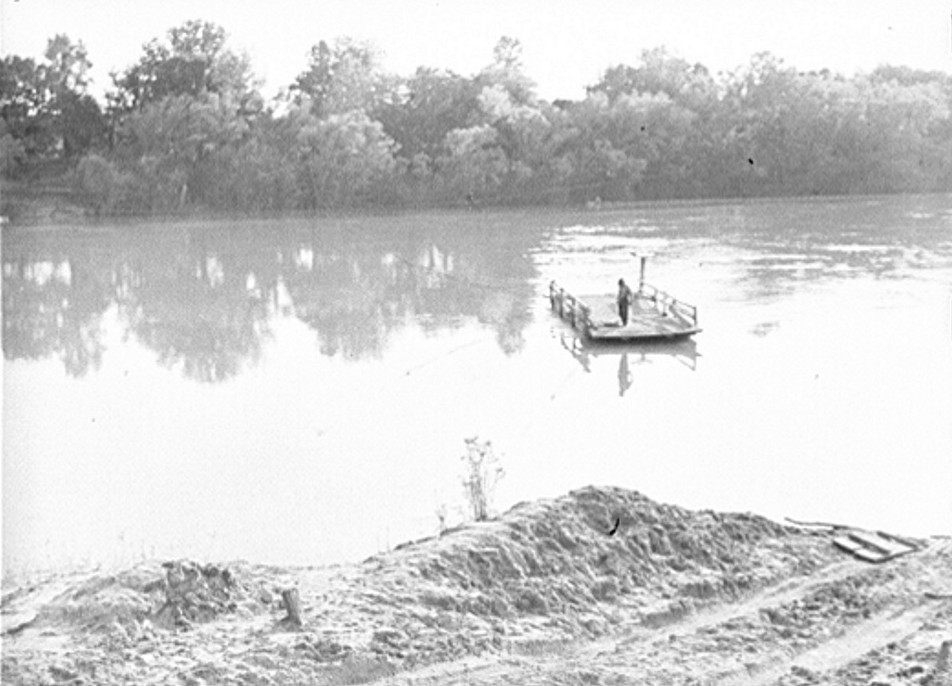 1939 Ferry on side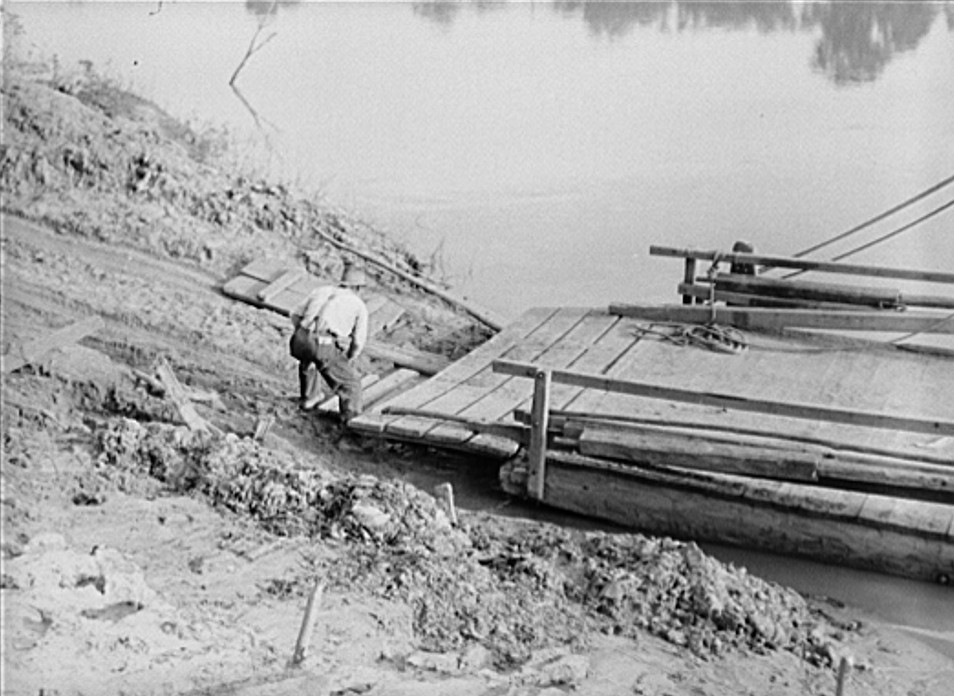 1939 Steering the Ferry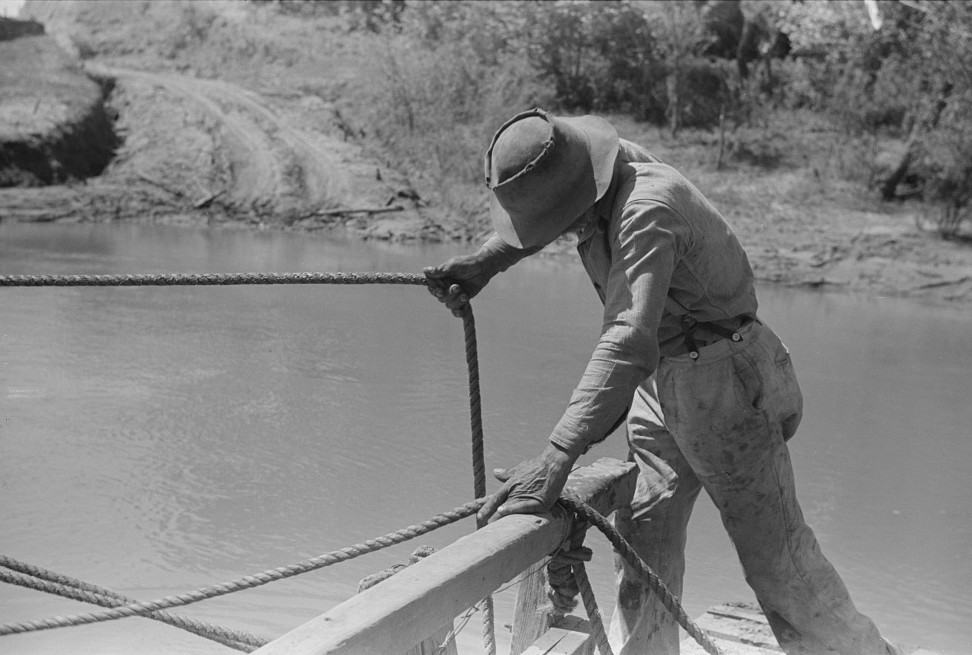 1939 Ferry and car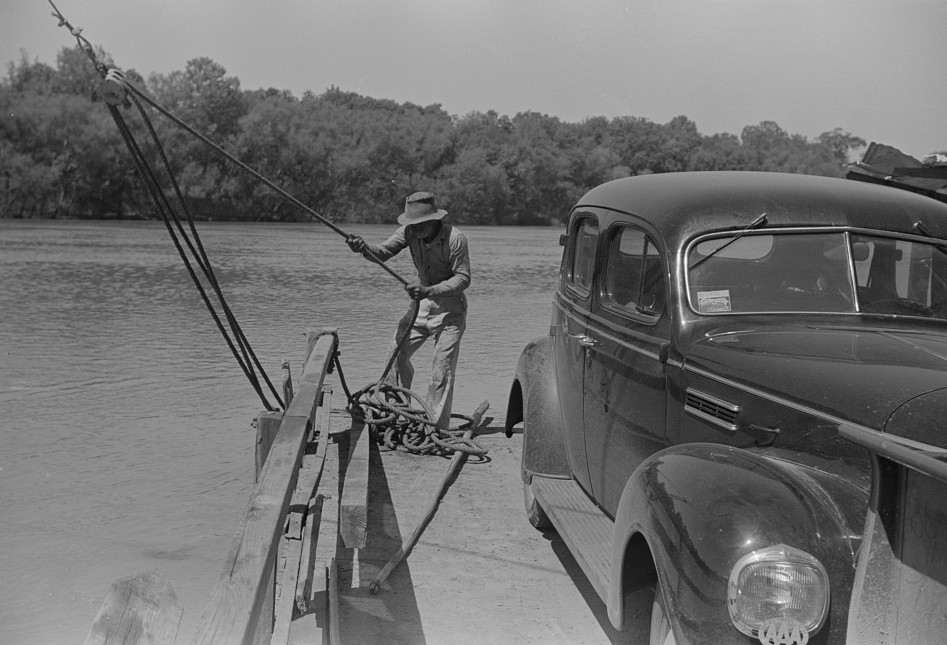 The African American who was operating the ferry was almost 80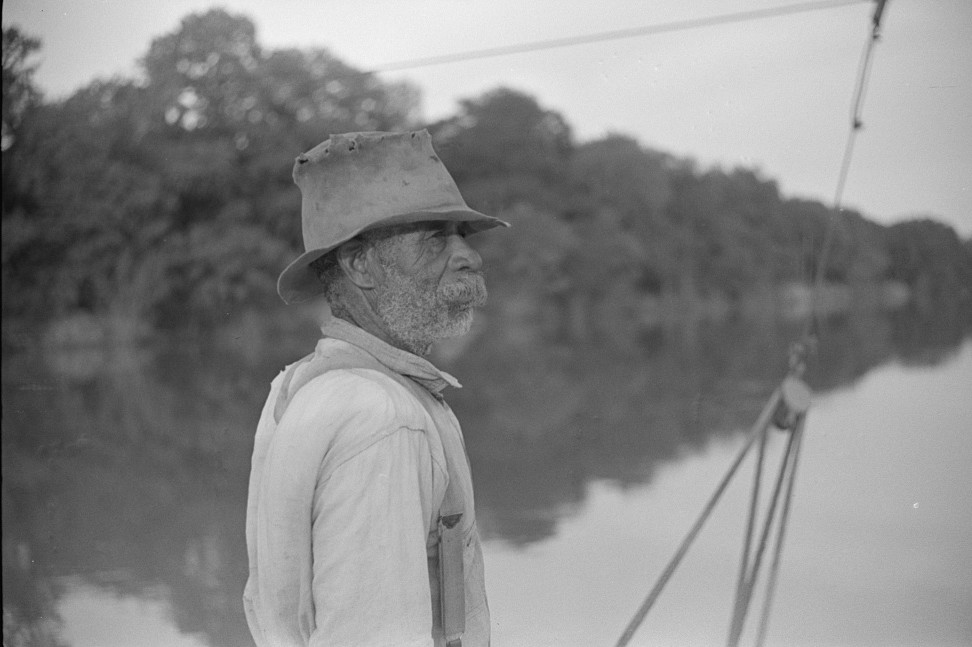 Resettlement Project Managers arrive at Gee's Bend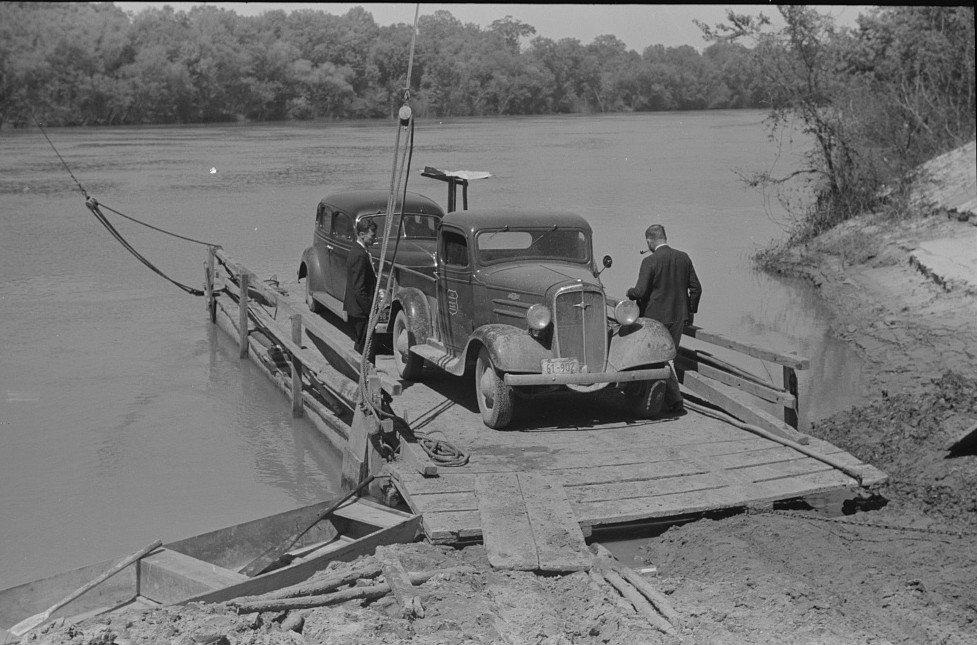 Many changes had taken place in the community of Gee's Bend in the two years since the federal government began to assist the residents including a new school building, additional teachers and new courses of study as seen by the photographs taken in 1939 by Marion Post Wolcott
Gee's Bend School photo taken by M. P. Walcott 1939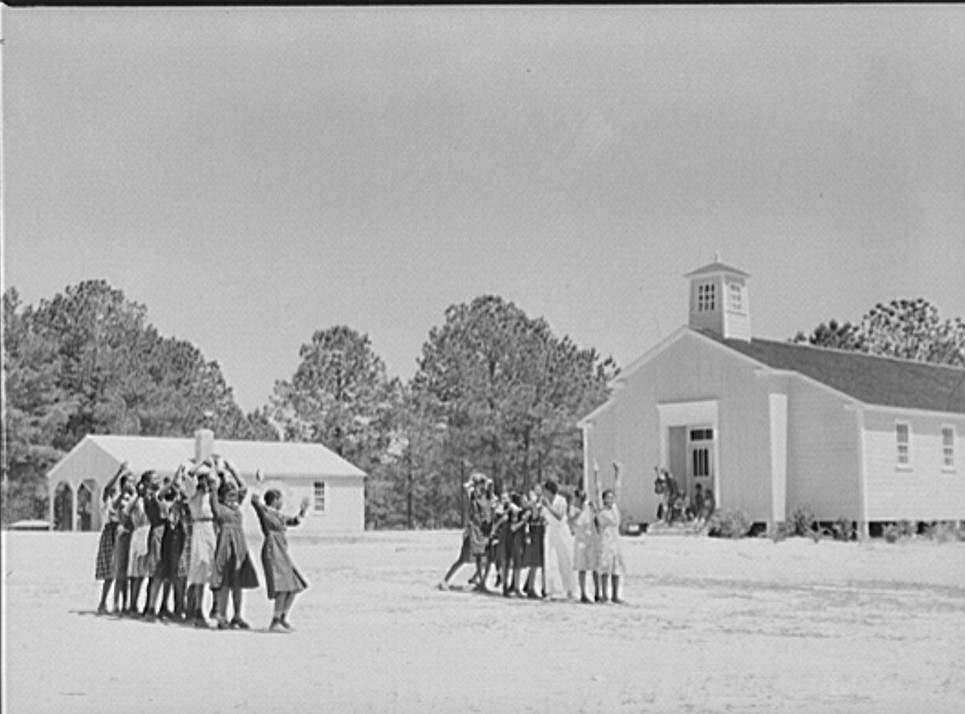 Noon hour at new school building in 1939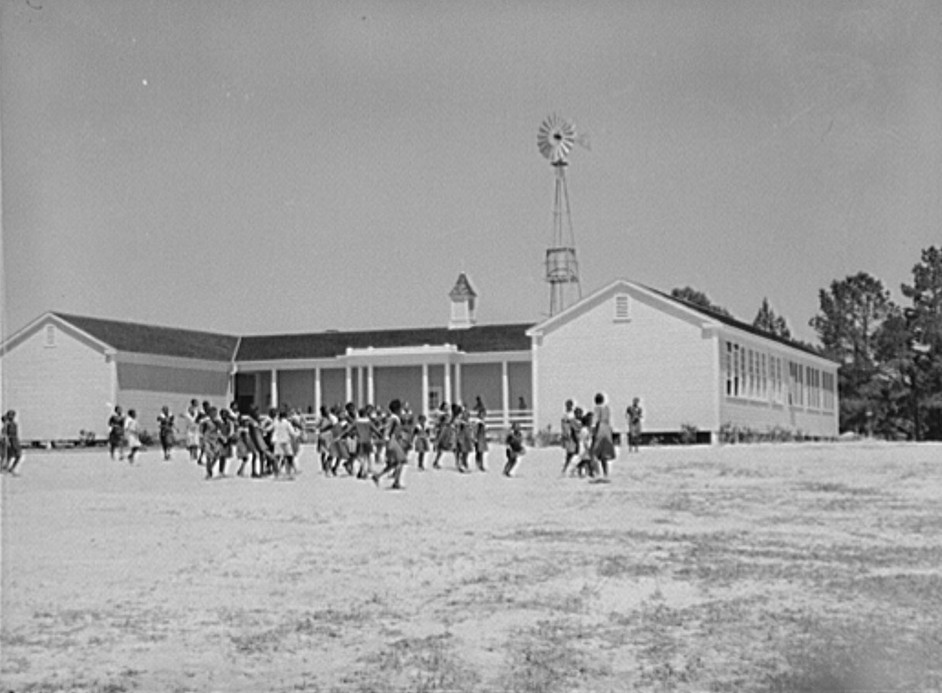 This is a photo of the first grade, showing extremes in ages of pupils. Gee's Bend, Alabama.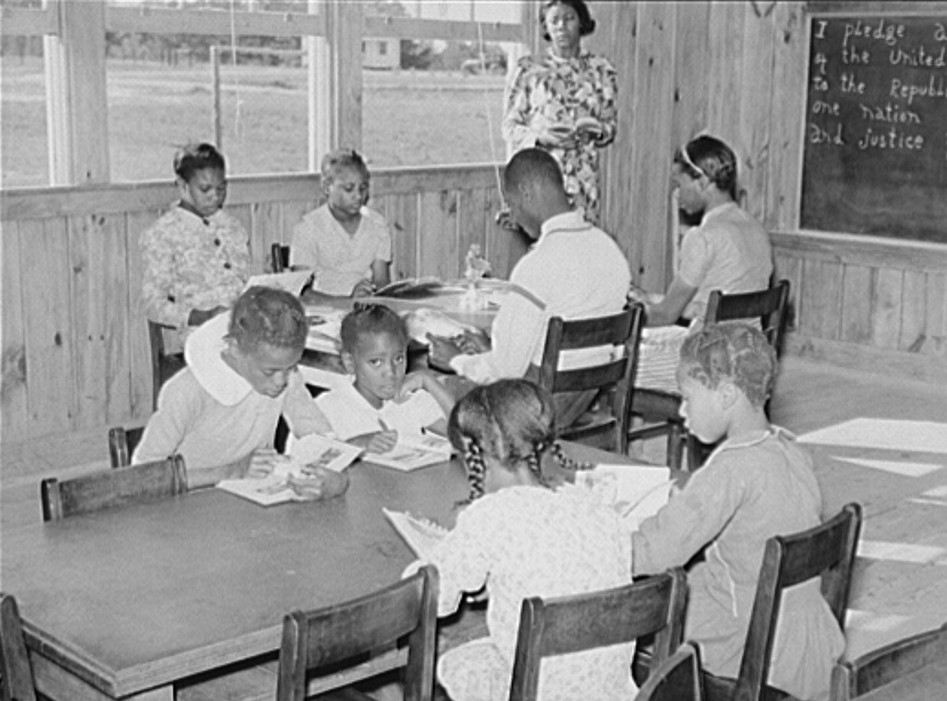 School – class in anatomy and hygiene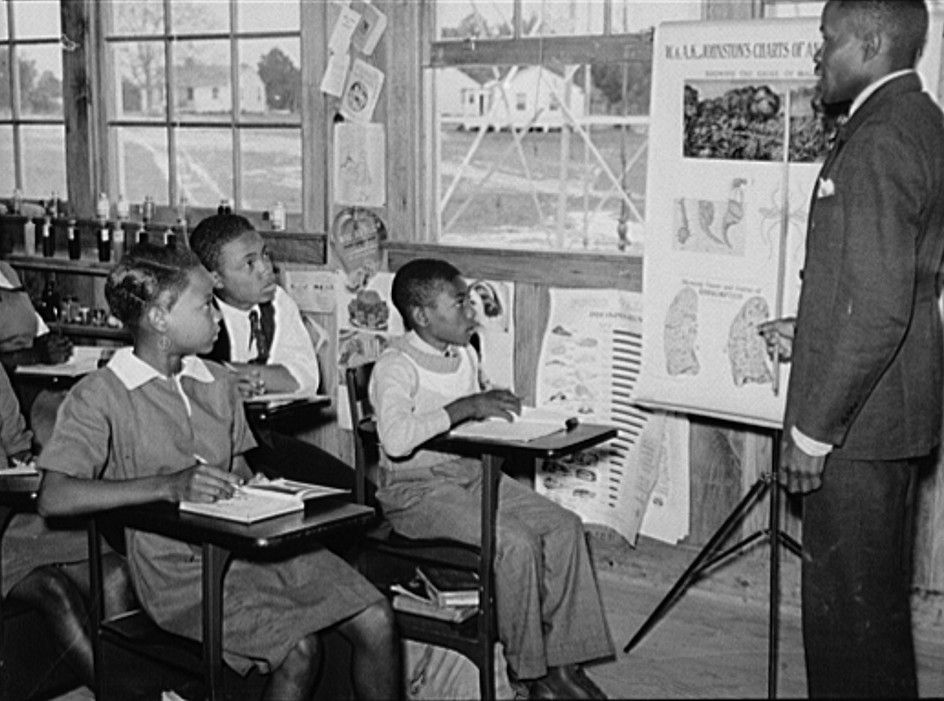 Below: the school's junior cooperative store receives help and instructions in cooperative enterprises from a manager of the big project cooperative store. Gee's Bend, Alabama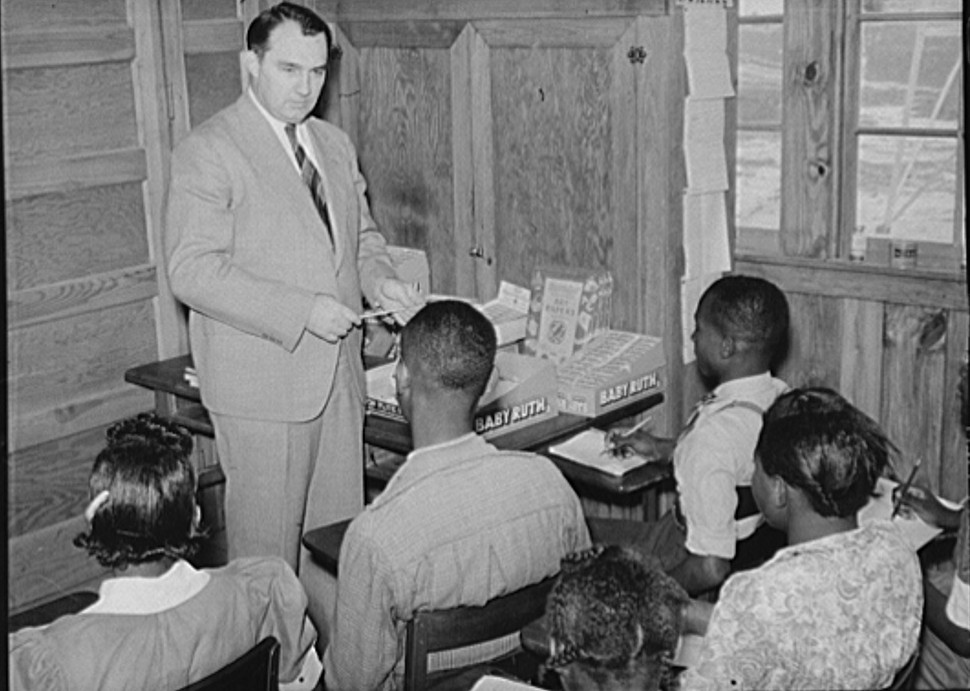 And new homes for many….
Nolan Pettway in 1939 home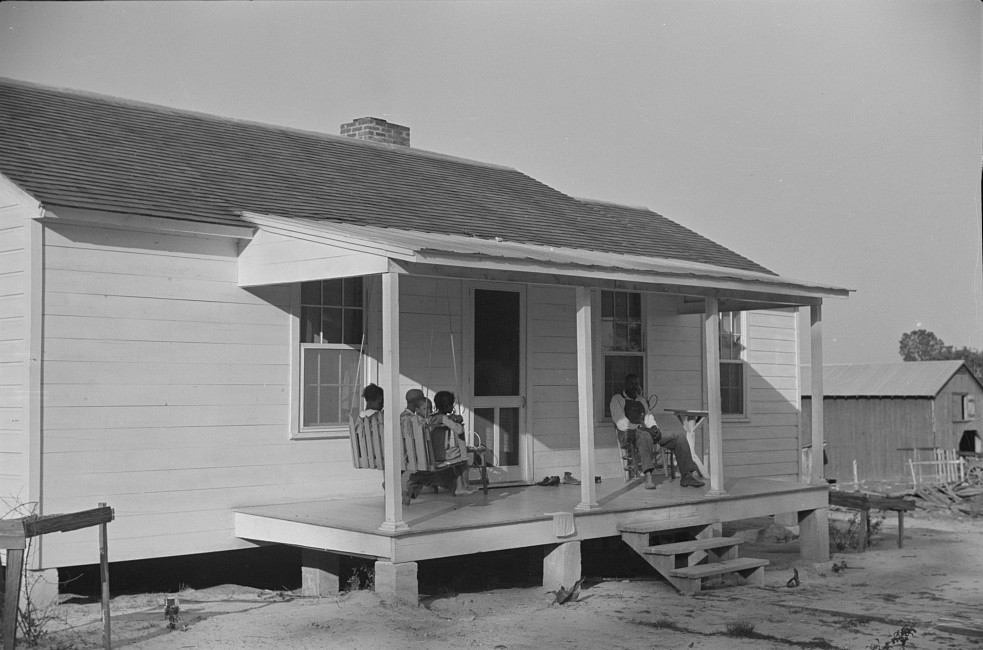 Stories include; The Yazoo land fraud; daily life as an Alabama pioneer; the capture and arrest of Vice-president Aaro nBurr; the early life of William Barrett Travis, hero of the Alamo; Description of Native Americans of early Alabama including the visit by Tecumseh; Treaties and building the first roads in Alabama.
Get the Daily Update from Alabama Pioneers
Don't miss out on Alabama history, get our daily updates in your email.