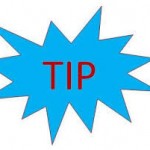 Suggestion from a member of the Alabama Pioneers community:
I want to add some helpful hints to researching our English ancestors:
IF (and I did know in the case of my great-grandmother's family) you know what part of England your ancestors came from — or even if you suspect a particular origin — our busy British cousins have done MARVELOUS jobs in transcribing and putting online parish records from countless churches — and some city records. How does this help?  In Britain, whether you worshiped at an Anglican Church or not, you were still a recorded member of that local parish. Furthermore, in times past, only Anglican clergymen could perform legal marriages.
Also, people were still sometimes assessed tithes — no matter what religious beliefs they professed. All of this will be in a local parish's records. I was able to locate in Leeds, Yorkshire, a number of Anglican church records (though the family were early Methodists) that outlined much of the lives of the folks in this family. That led me to a site where some of the British members of the family had posted THEIR early British research on this large family. I was able to trace our absolutely positive ancestors back to the early 1500's in this one city and knew their professions and where they lived in the city. (from Paige Smith)
Start researching your family genealogy research in minutes for FREE! This Ebook has simple instructions on where to start. Download WHERE DO I START? Hints and Tips for Beginning Genealogists with On-line resources to your computer immediately with the a FREE APP below and begin your research today!
Check out these genealogy and novels by Donna R. Causey