Geneva State Park dates back to prehistoric man
Geneva is a very historic county in Alabama. Some archaeologists date the area back to prehistoric man.
In the early 1930's Jackson Lumber Company in Geneva, Alabama transferred the lands now known as Geneva State Forest to the State of Alabama.
A common practice of landowners in the 1920's and 1930's was to extensively clear-cut timber sites. After a site was clear-cut the land seemed to be of little use; the stumps remaining presented a major obstacle to turn the land into farmland and it was not considered economical to replant.
Geneva State Forest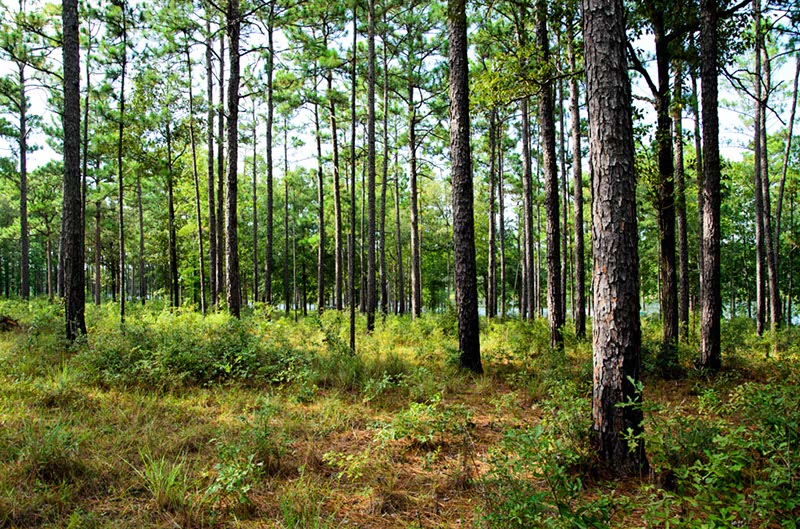 Jackson Lumber tried to sell the land for fifty cents per acre
The Jackson Lumber Company unsuccessfully tried to sell this area of land (GSF) as low as fifty cents per acre. Rather than pay taxes on land considered of low value it was donated to the State of Alabama.
During this period the United States was in a severe depression. President Franklin D. Roosevelt implemented programs to assist the economy. One program was the Civilian Conservation Corp. (CCC) and its purpose was to conserve and develop natural resources by activities such as planting trees, building dams, and fighting forest fires.
CCC Camp built the park
There were several of the CCC camps located throughout the State of Alabama. One camp was located on what is now known as the Geneva State Forest. The young men in this camp regenerated the surrounding lands by hand planting tree seedlings.
Lakeview in Geneva State Park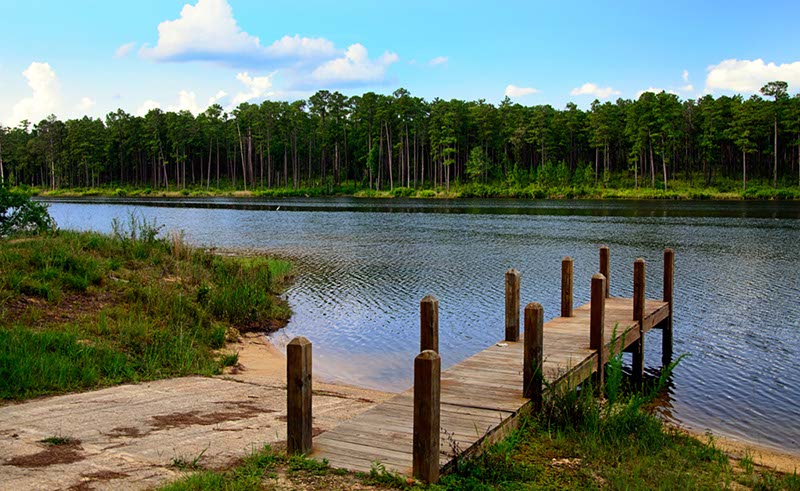 Today, Geneva State Forest is Alabama's largest state forest
Once considered useless or of little value the Geneva State Forest now has an extremely high monetary value as well as the preservation value for future generations. Through the sale of timber Geneva State Forest has produced millions of dollars in revenue for the State of Alabama, which contributes to the overall state economy.
Today Geneva State Forest (GSF) is Alabama's largest state forest. Managed by the Alabama Forestry Commission encompassing 7,120 acres of predominately longleaf pine Geneva State Forest provides the state of Alabama with one of the most valuable natural resources Timber!
Check all books by Alabama Author Donna R. Causey