Household hints from the past:
By dipping a new broom in hot salt water before using, will toughen the bristles and make it last much longer.
A small paint brush kept in the kitchen in a handy place will help you keep the crumbs from your toaster.
Tie paper sacks over bunches of grapes and they will keep on the vines many weeks longer.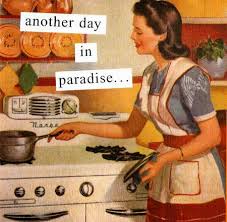 Old Tips on Removing Scratches from Wood Furniture
Rub Camphor oil into scratches to fill light or dark wood. The darker the wood, the more you need.
Rub the meat of walnuts into walnut wood.
Fill cherry or mahogany wood by applying iodine with a cotton swab or toothpick
Did you know that in the founding days of America many citizens were persecuted because of their religious beliefs?
Read about this period of American history in the historical series, Tapestry of Love. Inspired by true events, these three books take you back to the time when our founding fathers who were immigrants from many countries, began to build new lives and a new country. All historical events actually took place on the Eastern Shore of Virginia and Maryland in the 17th century. Each book has an appendix at the end that delineates truth from fiction and sources and would make great gifts for history lovers or those who want to learn more about the early days of America. The descendants of the family depicted in these novels eventually settle in Alabama.
The series consists of three novels which are available in Ebooks as well as Paperback:
REVIEWS 
I just finished this book and loved how the historical accounts were validated in the end of the book. The author did a great job in taking these accounts and creating a beautiful story. Loved it so much I just downloaded the next two books in the series!
I enjoyed reading the book. From what I have learned from researching my family history, this books follows what I would have expected of a family that moved to America in the 1600's or so. I am looking forward to reading the rest of her books as this will help in understanding the times and places in the building of America.
A step back in time that pulls you in and makes you a part of the family and their world.