Interesting photographs from the 1940s – 1950s – 1960s at the Alabama Department of Archives and History
Employees at La Bella Beauty Salon at 2200 Madison Avenue in Montgomery, Alabama. Left to Right Faye Rhodes, Louise McKinney (owner of the shop) Charlotte Jordan (receptionist) Carla Rhodes, and Kay Turner. (The man and the African American women are unidentified) May 7, 1969, Q78538 photographer John E. Scott, Montgomery, Alabama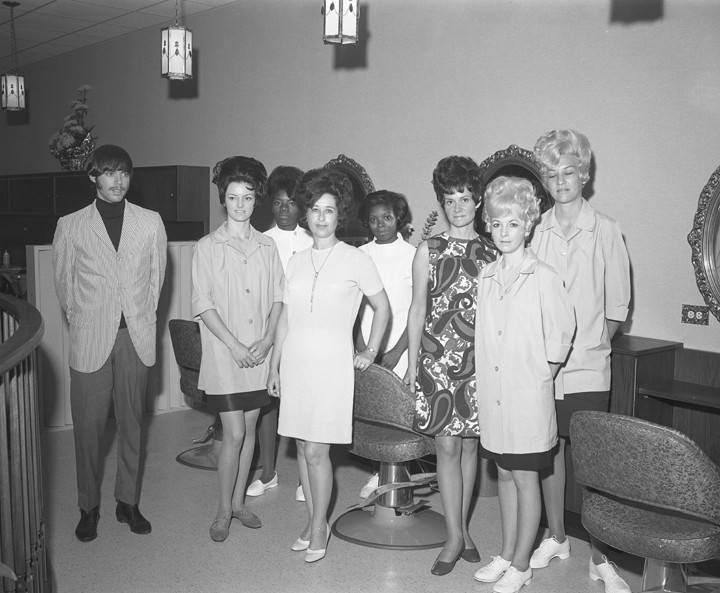 Children in costumes for a Greek Independence Day play at the Greek Orthodox Church of the Annunciation on Mt. Meigs Road in Montgomery, Alabama. Q78753 First row: Johnny Mitchell, Mark Anastaskis, Alex Moulas, Theo Katechis, and Martha Karvelli. Second row: Mary Sideris, Mary Kamburis, Violet Karvelli, Athena Pasvantis, and Ria Mellos. Back row: unidentified, Theoni Pasvantis, Katherine Germanos and Paul Savelis– March 24, 1955 (John E. Scott, photographer, Montgomery, Alabama.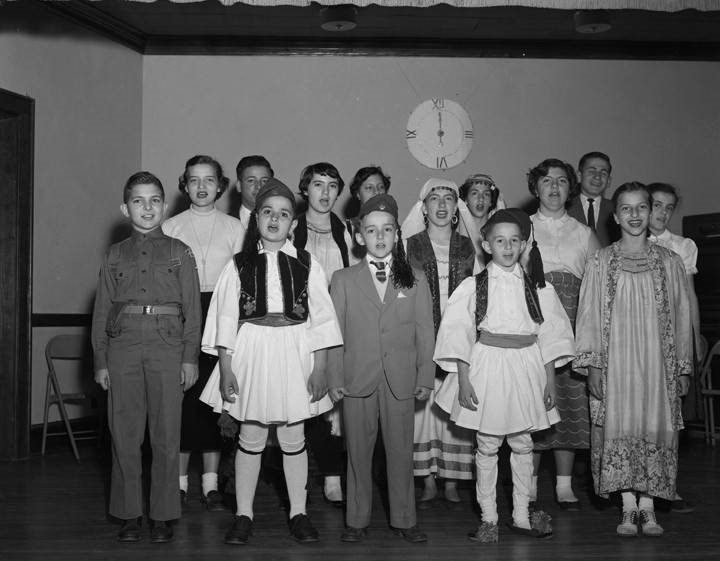 Frank W. Boykin (1885-1969) with a group of unidentified men. ca. 1940-1959. Q6649 This photograph features Boykin in a characteristic pose, holding his glasses high above his head. Photographer Emory Arnette, Prichard, Alabama.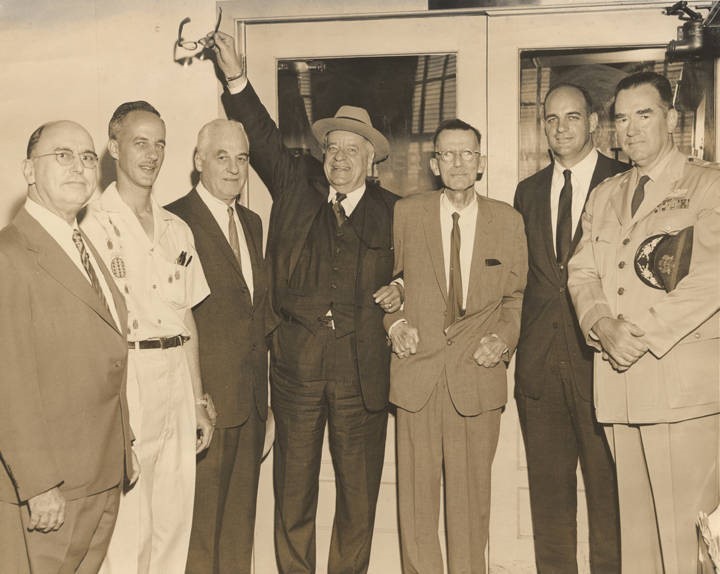 Clifford Durr's last day at the Federal Communications Commission. Q2631 1948 From left to right: unidentified man, Lowell Millett, Clifford Durr, Thurman Arnold, Hugo Black, and Josh Lee. Durr was appointed to the FCC in 1941. photographer Julia King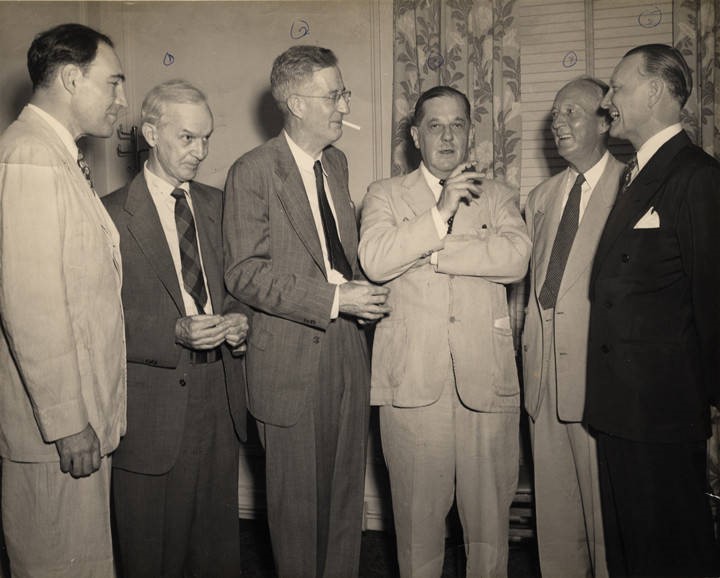 The first four Alabama Footprints books – Volumes 1-IV have been combined into one book
ALABAMA FOOTPRINTS Exploration
ALABAMA FOOTPRINTS Settlement
ALABAMA FOOTPRINTS Pioneers
ALABAMA FOOTPRINTS Statehood
From the time of the discovery of America restless, resolute, brave, and adventurous men and women crossed oceans and the wilderness in pursuit of their destiny. Many traveled to what would become the State of Alabama. They followed the Native American trails and their entrance into this area eventually pushed out the Native Americans. Over the years, many of their stories have been lost and/or forgotten. This book (four-books-in-one) reveals the stories published in volumes I-IV of the Alabama Footprints series.