John Green was born Jan 17, 1768 in South Carolina, son of Benjamin Green. The Greens ran a tavern in Chester Co, PA. They were an English Quaker family who immigrated to Pennsylvania in 1686. By the 1760's and early 1770's, they were in Long Cane Creek in Granville, South Carolina.
Take advantage of what other genealogy researchers have discovered and download

Descendants of JOHN GREEN (1768-1837) Bibb County, Alabama with Genealogy Notes and Sources

in minutes to your computer or E-reader today. E-books can be easily downloaded directly to your computer with FREE APPS.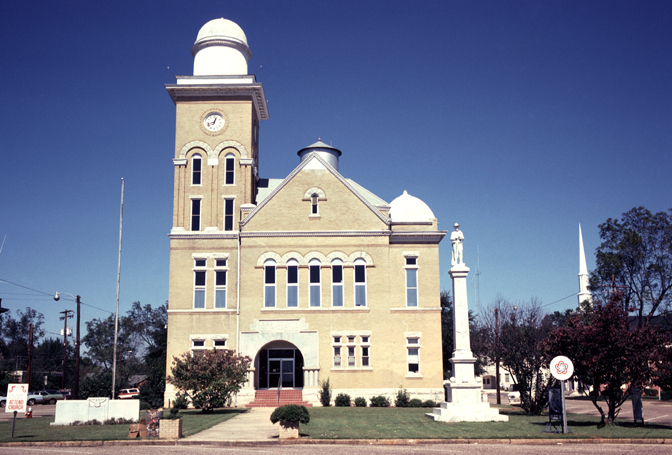 Bibb County, Alabama courthouse
Some of John Greens children and descendants are in Alabama while others moved to Louisiana, Arkansas and Texas.
Descendant surnames include: ALLEN, ANGELL, ARNOLD, BATTLE, BIRDWELL, BLAKE, BOWMAN, CAFFEE, CARTEE, CHAMPION, CHURCH, CLARDY, COLBURN, COOK, CORLEY, CURT, DAVIDSON, DEASON, DERAMUS, EADY, ELLIS, FANCHER, FARRINGTON, FITCH, GEDDIE, GRIFFITH, HARRISON, HESTER, HUBBARD, JADIE, JAMES, JONES, KAGLE, KEESE, KELLY, KERR, KINNEY, KORNEGAY, LAMONT, LANGSTON, LAWLEY, LNU, LOWERY, LYNCH, MITCHELL, MORGAN, NICHOLS, OWEN, PARKER, PEET, PHELPS, PRATT, RANDOLPH, RAWLINSON, RAY, REACH, REED, REYNOLDS, RILEY, RUSSEL, SHERBERT, SHUTTLESWORTH, SMITH, STARR, STORY, THOMPSON, TIMBERLAKE, TROTT, TRUCKS, WARD, WILLIAMS,WOODS, WOOLLEY, WORTHINGTON, WALLACE, WHITFIELD, YEAGER, ZACHIE