A Simple Lesson to Learn
by
Johnny Ponder
When I was a small kid I spent many weekends and summers at my Grandparent's small farm south of Talladega on Talladega Creek.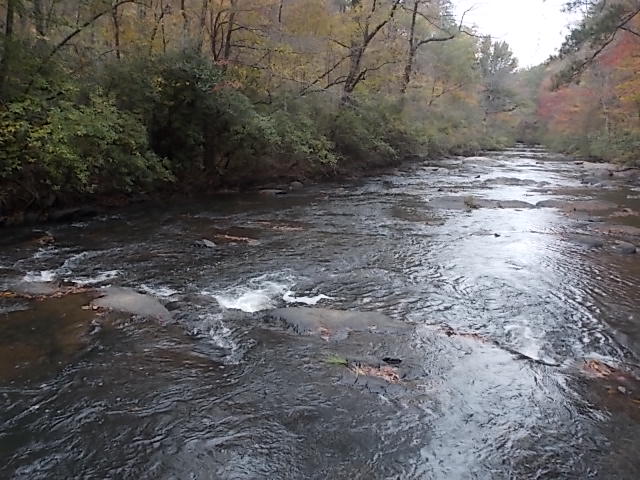 Feller wouldn't get burned out on any one thing
I really enjoyed helping out with all the different farm chores that I was responsible for. I think one reason I loved doing it so much was because the farm was so small there wasn't that much to do and a feller wouldn't get so burned out on any one thing.
I learned how to do a lot of different things, many of which I still use today. I hunted, fished and roamed those hills, hollers and streams until I knew them as well as anyone could. I tried doing many things including trapping, panning for gold, digging roots for medicine, cooking critters on an open fire, making a coon skin caps, exploring caves and many other things associated with plain country living.
Loved to drive the tractor
When I would help Grandpa hoe out his corn patch he would say, "Johnny, when get finished with a row of corn, drive up a stake so I'll know which rows you have done and which you haven't". I never did understand that until I was much older. I think this is where I developed such a keen interest in the outdoors and I wish every kid could have the type of childhood that I had.
Grandpa had an old Farmall A tractor that I dearly loved to drive and when plowing time was here I would ride that thing for hours. When I wasn't plowing on it, I would sit in the seat while it was in the tractor shed and pretend I was.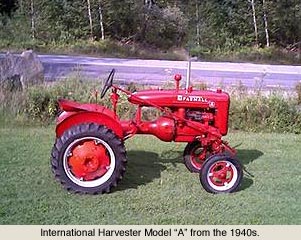 Why don't you look behind?
On Saturdays my Grandpa generally always went to town. He had a long circle driveway and another driveway off of it that was about 50 yards long that went to his car-shed. That was back when they had car-sheds and not carports.
When I would go to town with him I noticed that he wouldn't ever look back as he backed his car out of the car-shed all the way to the main driveway.
After seeing him do that so many times, I finally ask him "Grandpa, why don't you look behind you when you back up like Daddy does"? He answered "I don't have to, I can tell where I'm going by where I've been".
The older I get the more I realize how true that statement is. That is why history is such an important thing for us all to know. It fits environmental issues as well. Remember, "We can tell where we're going by where we've been"….Too bad our elected officials cannot learn that.