One of the first educational institutions in the Alabama was opened in Tuscaloosa, Alabama in the fall of 1830 called the Tuscaloosa Female Academy with Mrs. Mary I. Kinner as principal.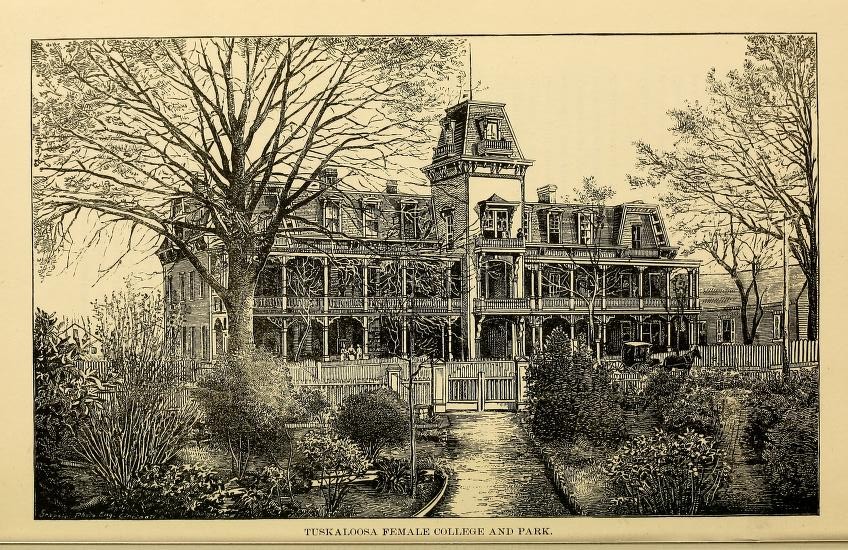 Incorporated in 1831
The legislature incorporated the Academy in 1831, exempted it from taxation and authorized it to raise $50,000 by a lottery. Its name was changed to Alabama Female Academy in 1833 and a new charter was granted by the legislature January 9, 1835. The trustees were John F. Wallis, James H. Dearing, Peter Martin, John O. Cummins, William H. Williams, John J. Webster, Wiley J. Dearing, and H. C. Kidder.
Named Changed in 1833
A literary society was organized in 1831 and in 1832 the school had a library of 400 volumes. When the name changed in 1833, Rev. William H. Williams became the principal. Courses of study were intensive for females considering the time period.. English, history, geography, philosophy, mathematics, chemistry and music was offered. The ideals of the institution were to develop the moral and physical, as well as the intellectual life of the students. Diplomas were awarded on the completion of the prescribed work.
Professors of the University of Alabama were lecturers
A successor to Rev. Williams was Miss M. B. Brooks, described as "a woman of great versatility of talent and engaging manners." She was a native of New Hampshire and a graduate of Mount Holyoke. She taught a few years, then married Prof. S. R. Stafford, of the University of Alabama. When she was principal, the Female Academy attained a high degree of excellence. The school had the rare advantage of having the professors of the University of Alabama as lecturers.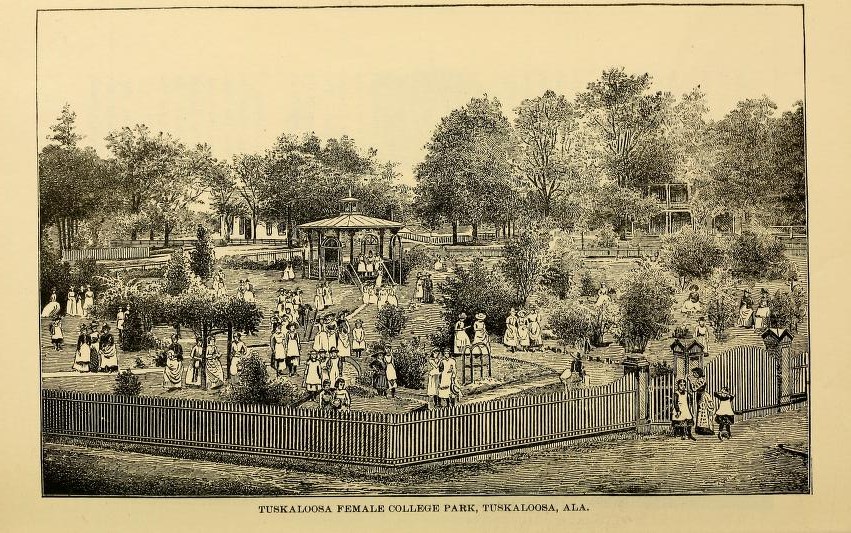 However, the school was suspended early in the beginning of the War between the States and was never again opened under her direction.
⦁ The Birth of Twickenham
⦁ Captain Slick – Fact or Fiction
⦁ Vine & Olive Company
⦁ The Death of Stooka