NOTE: This anecdote about storms in Alabama was written in March 1880.
Col. E. A. Powell, of Tuscaloosa, read by request, a very entertaining paper, which told of his experience and recollections of the Storms that have visited this portion of the State. Within his recollection, six of these cyclones have crossed the road leading from Fayette C. H., to Tuskaloosa. Two of them, with an interval of twenty years, passed in almost the identical track, and were of unusual violence, dealing death and destruction throughout their course.
Tornado image taken in 1913 (Library of Congress)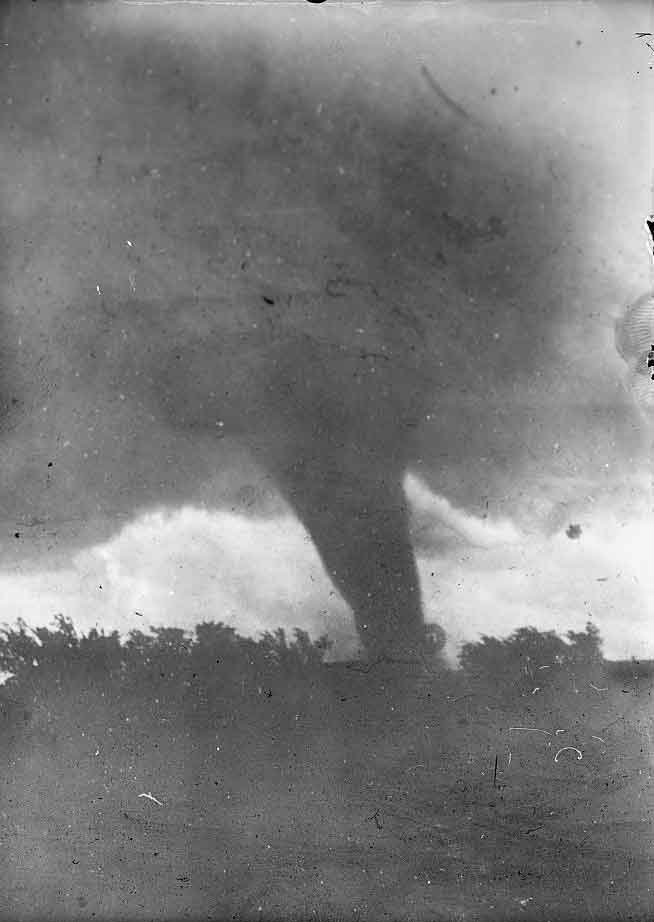 A notable feature of them all was, that they originated in Lowndes County, Miss., near the Tombigby river. Thrilling incidents of miraculous escapes from death of men and animals, together with the tragic fate of several families, were related.
The writer also exhibited how the humorous element of human nature is often brought out by the most thrilling and dangerous of our experiences. As for example, how, as his brother lawyers assert (by way of a joke) that an eminent Judge being found in close proximity to the track of one of those storms, and believing that his last moment was at hand, and whose only ready and praticed (sic) appeal to the Deity, had been taught him by his wife, while presiding at his own board, suddenly prostrated himself, and, amid the roar of the tempest, was heard to ejaculate, "Oh, Lord, we thank thee for these blessings which we are about to receive, for Christ sake – Amen."
SOURCE
Transcribed from Alabama Historical Reporter, Vol. 1, No. 6. March 1880
Stories include:
The Yazoo land fraud;
Daily life as an Alabama pioneer;
The capture and arrest of Vice-president AaronBurr;
The early life of William Barrentt Travis in Alabama, hero of the Alamo;
Description of Native Americans of early Alabama including the visit by Tecumseh;
Treaties and building the first roads in Alabama.