(I remember dressing up in hats and gloves to go to downtown Birmingham and watch the double feature at the movies while my parents shopped – fun times – Donna Causey)
MEET UNDER THE CLOCK
by
Every mid November I start thinking, "I can't believe it also most time to get ready for Christmas. Where has the time gone?" Time has gone the past year with the celebration of our favorite holidays, birthdays, vacations or attending work and school. But of course, I love Christmas and the time of year with cold crisp air and sometimes a little snow.
Pizitz Department store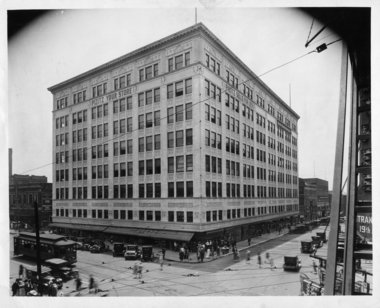 In years past, Christmas shopping meant going to downtown Birmingham to Pizitz or Loveman's. The huge clock on the corner of Loveman's Department store was our starting point to begin shopping. At that time you dressed up in your Sunday best to shop downtown.
Loveman's Clock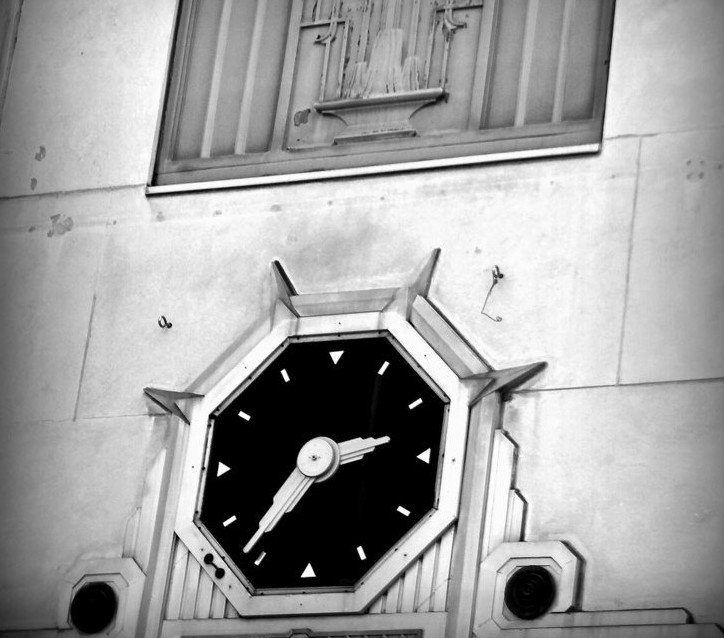 First, you had to stop and window shop at these huge department store windows with displays of Christmas fairylands. Children pushed their little noses to the cold window glass to gaze at the moving toy trains or tiny elves swinging through the Christmas trees lights. Children tugged on mom's and dad's hands as they rushed through the doors to find Santa and sit on his lap and whisper their wishes for him to bring them on Christmas Eve.
Loveman's Department Store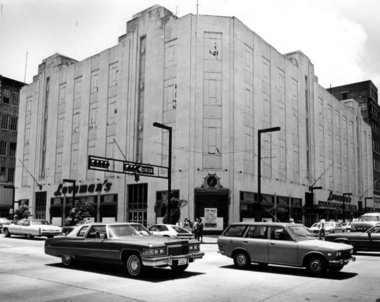 In the middle of shopping at Loveman's you always had to stop for a break and eat lunch in the tea room on the balcony of Loveman's. After eating you continued your shopping over at Pizitz and wander through the "Enchanted Forrest."
Mezzanine in Loveman's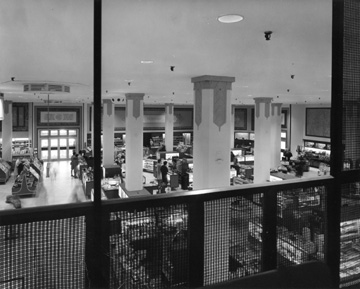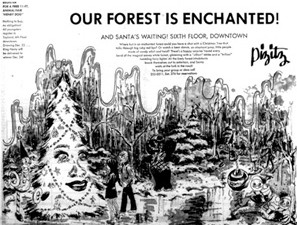 Shopping was a pleasure in downtown Birmingham and at the end of the day you had an arm full of Christmas presents wrapped in brightly colored paper with huge bows.
So, when you were through shopping you remembered you had told your friends to, "Meet me under the Clock at Loveman's"………..the designated place to meet downtown after a Christmas shopping day.