When Americans think about cities historically known for automotive industry, places like Detroit are usually the first to come up, but did you know that Alabama had its own automobile for a short period of time? Meet the Keller Car: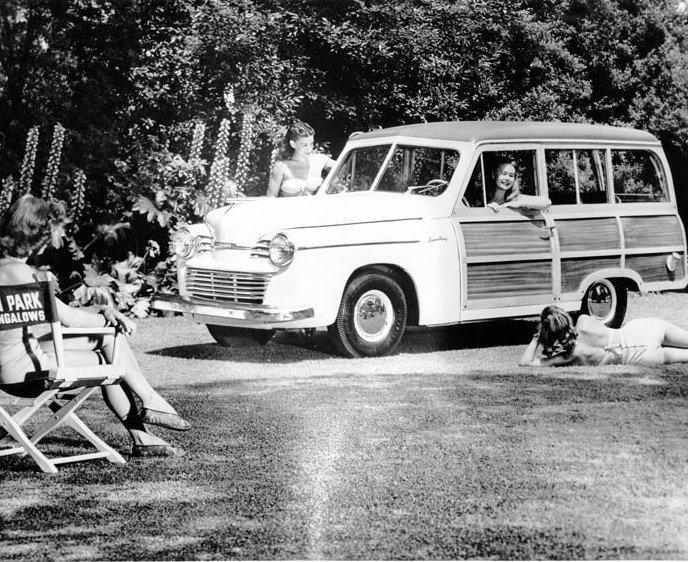 Keller Car Promo Image from 1947. (Image courtesy of Huntsville Rewound)
The Next Henry Ford
Keller Motor Company was one of three Alabama car companies during the golden age of car manufacturing, with the other two being Great Southern and Preston.
After the Second World War, America had not been making new production cars the way it was in years prior, and many Americans were desperate for new and affordable vehicles. Many manufacturers wanted to emulate the famous Henry Ford, who revolutionized the automotive industry with his Model T in the early 1900s.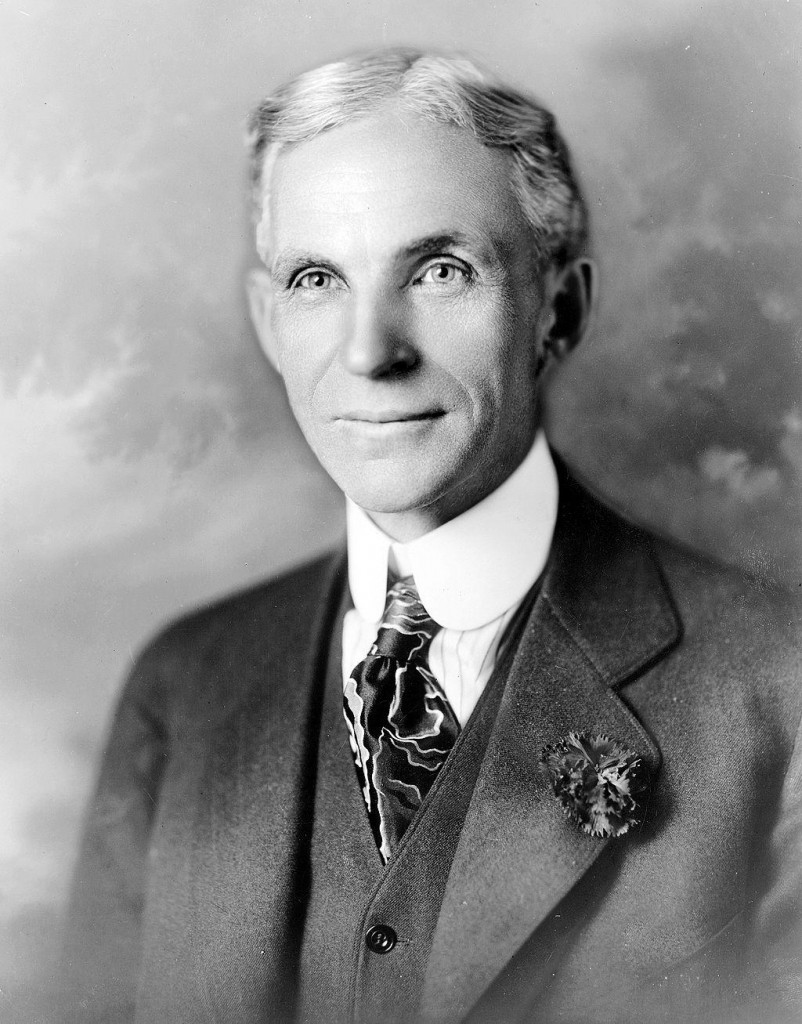 Henry Ford in 1919 (Picture courtesy of Wikipekia)
The Model T is famed for being the first truly affordable vehicle in automotive history, and after World War II, many American companies sought to become the next Henry Ford and create a new Model T, or in other words, a car affordable to Americans on a large scale. One such company was Keller Motors.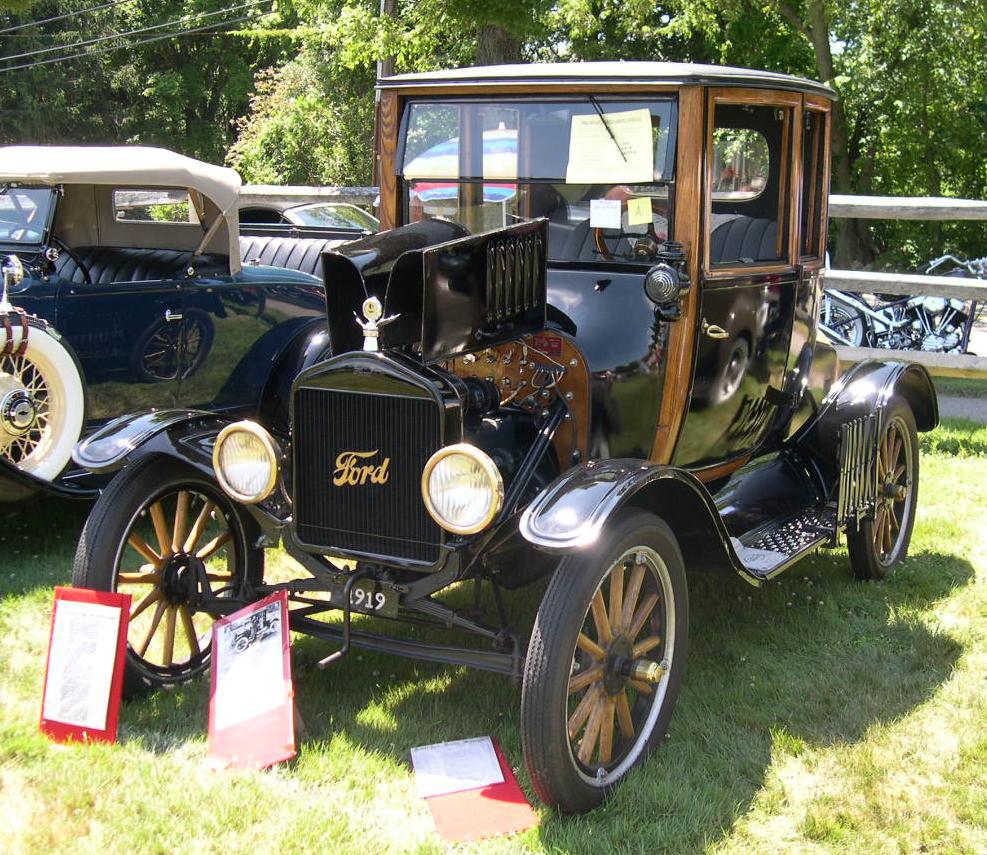 The Model-T. (Image courtesy of Wikipedia)
Bobbi-Kar, the Start of Keller Motors
Keller Motors, named after George Keller, actually began in San Diego, California, with two unrelated men: John Liefeld and S.A. Williams. Liefeld was a former engineer for Chrysler, and S.A. Williams was a promoter and entrepreneur who made a living refurbishing restaurants in postwar America. The men met through Liefeld's brother and decided to develop an affordable small car to be produced in the demand-rich postwar car market. They called their company Bobbi-Kar, after Williams' son, and the first iteration of this car is pictured below.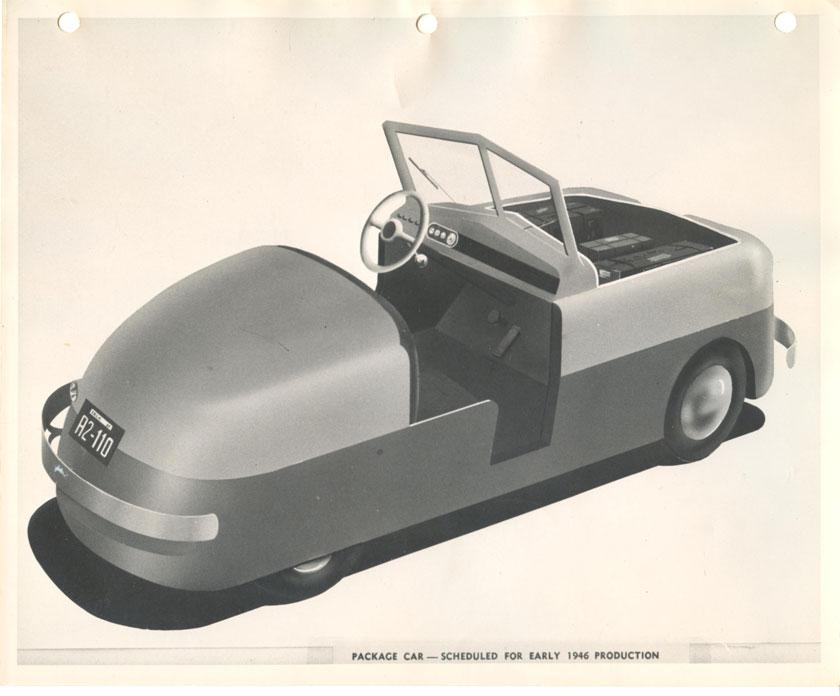 An old sketch of the Bobbi-Kar, (Picture courtesy of Hanson Mechanical)
It was around this time that George Keller would be involved with the project. In 1946, George Keller had just left his job at Studebaker, an automotive company based out of Indiana. He had been their Vice President of Sales, and had clashed with the manager of the company over distribution decisions, which led him to leave the company.
A Rich Time for a Poor Car
According to Ted Zenzinger, Keller's assistant at Studebaker, Keller spoke often of his idea of the ideal car for the poor man, and Bobbi-Kar's goals lined up with this ideal perfectly. Keller was hired as an advisor by Liefeld, and shortly after Keller was hired, Williams decided to move the company to Huntsville, Alabama. His reasons were that he needed a better spot for production, and that it would be easier to sell stock in Alabama. Williams was legally the sole owner of Bobbi-Kar, which meant that employees were powerless to do anything but move with him or quit, despite many not agreeing with this decision.
Swindlers and Mergers
However, Williams was found out to have been a swindler in California, and his legal record caught up to him. Williams was replaced by Keller, and Bobbi-Kar was merged with the Dixie Motor Car Corporation in 1947. George Keller eventually turned Bobbi-Kar into the Keller Motors Corporation.

Keller Letterhead (Image courtesy of Wikipedia)
Keller Motors Company
Keller wanted to start selling stock as quickly as possible. As Keller and associates advertised more heavily, more interest was drummed up for the Keller car. There were plans to manufacture thousands of cars for different franchises, and it seemed Keller Motors Company was on its way to becoming a booming car company.
The "Woodie" Station Wagon
The design that Keller decided to focus on was a station wagon with wooden sides, a "woodie," called the "Super Chief". Keller wanted to make a car that was affordable for most Americans, and wooden-sided cars were much cheaper than cars made entirely of metal. With wooden-sides, expensive dyes and equipment weren't needed, and the car could be manufactured with cheaper labor. Pictured below is the Keller "Super Chief."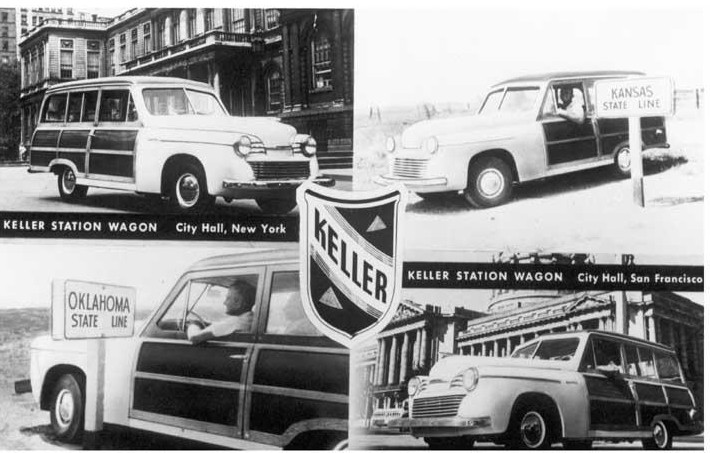 The Keller Super Chief Station Wagon (Image courtesy of Wikipedia)
The prediction informing Keller's rationale for focusing on the station wagon would eventually come true: a population shift to the suburbs would increase the market demand for a station wagon. Keller would soon meet an ill fate, however.
The Rise and the Fall
It was in late September of 1949 that the company achieved a multi-million dollar stock sale, and on October 4, 1949, the company had a celebratory dinner. It seemed the dream had finally been realized: money was being made, the company was well on its way, and the cars would soon be manufactured. On October 5, 1949, the very morning after the celebratory dinner, Keller was late coming down to breakfast from his hotel room. Concerned friends went to investigate, and they found Keller had tragically died of a heart attack, on the cusp of seeing his dream realized.
An Eventful Life
Keller Motor Company, beginning as Bobbi-Kar, went through many an eventful time. Multiple changes of management, cross-state relocation, mass advertising and interest, multiple car designs, and finally a short-lived success. The spirit of Keller Motor Company sadly died with George Keller, and only eighteen Keller cars were ever manufactured. Today, only three of these cars exist.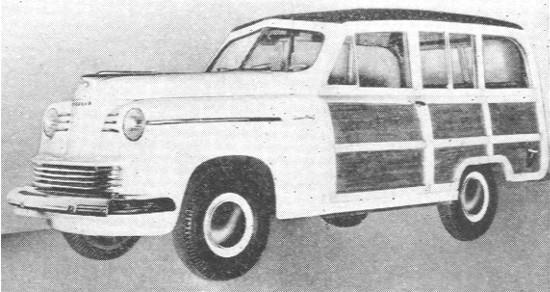 They Keller Station Wagon (Image courtesy of American Automobiles)
And Then There Were Three
These three cars are now all in North Alabama. One car belongs to Sam Barnett of Union Grove, another belongs to Buzz Howell of Hartselle, and the last car belongs to Huntsville brothers Vance and Lance George. One car has been restored, one car is undergoing restoration, and one car is an original, in storage since 1951. The latter of the three is pictured below.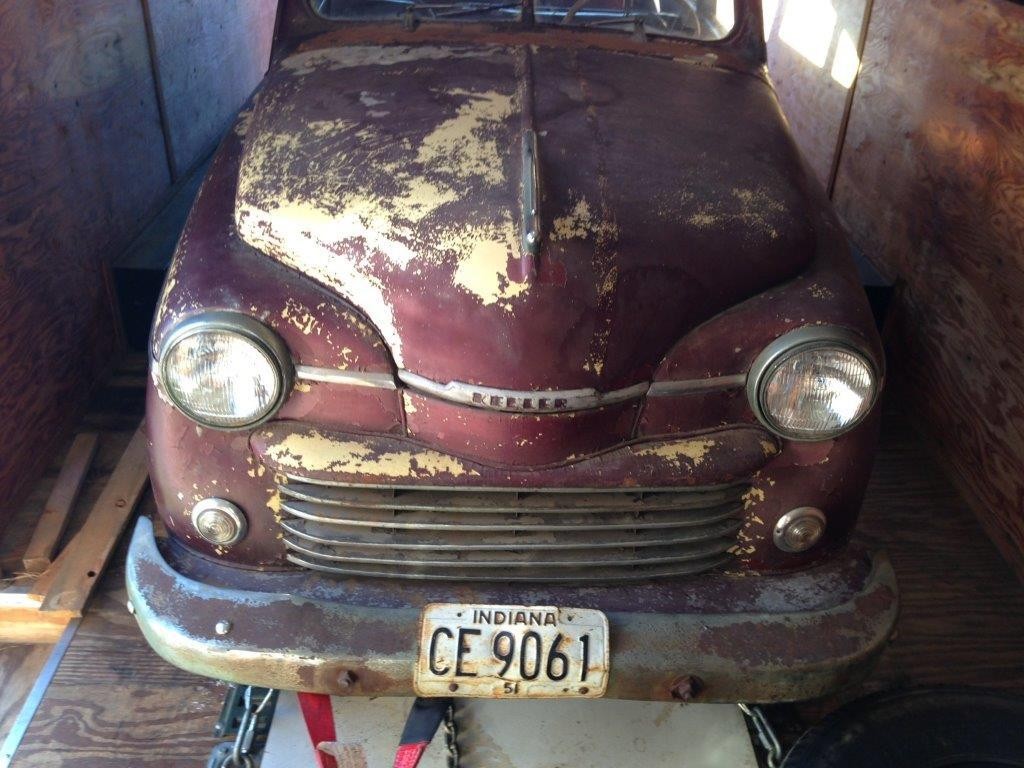 The original and unrestored Keller Super Chief (Image courtesy of Huntsville Rewound)
The Reunion
The Georges, as teenagers, discovered the story of Keller Motors in an automotive magazine in 1975, and became very interested in the company. After finding and gaining ownership of their car, the brothers decided to host a "Super Chief reunion" event, where the three remaining cars could be brought to one spot. Unfortunately, Buzz Howell was not able to attend, but Sam Barnett brought his car, and hundreds of car enthusiasts arrived to look at the historic vehicles.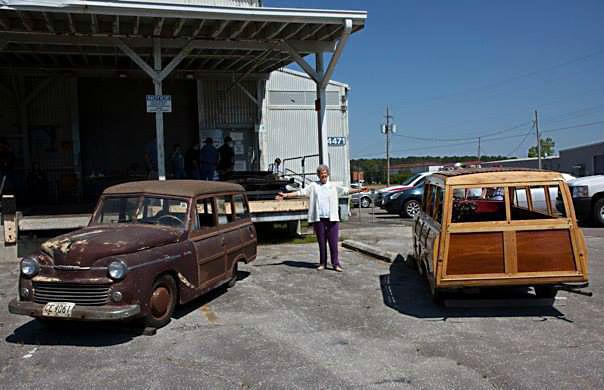 The Reunion (Image Courtesy of Wikipedia)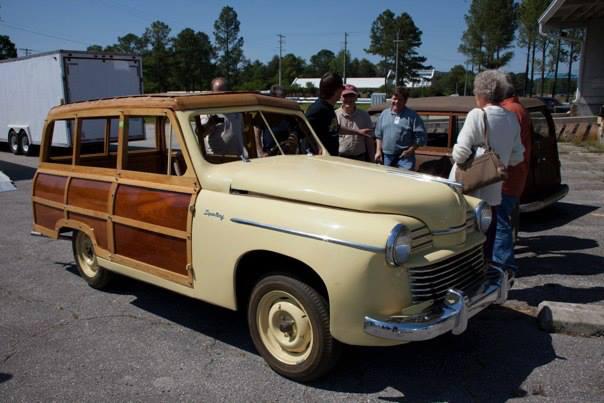 Restored Keller Car from the Reunion (Image Courtesy of Huntsville Rewound)
The Best Intentions
Though the Keller Motor Company was chaotic and tragically short-lived, with a history of inexperience, bad timing, and dubious decision-making, it all began with the dream of an affordable and distinct car for American men and women, an admirable intention hearkening to Henry Ford's day. With its history, heritage design, and gorgeous wooden paneling, the Keller "Super Chief" remains a notable hidden gem of Alabama history.
SOURCES
FreeHearts: 2nd edition A Novel of Colonial America
Col. John Washington (ancestor of President George Washington), Randall Revell, Tom Cottingham, Edmund Beauchamp ward off Indian attacks and conquer the wilds of Maryland's Eastern shore in 17th century colonial America in this historical novel, inspired by true events.