DRIVE-IN DECISIONS
by
Clifford Dobyns
Years ago there was an event, rather new at the time, that required much tact, planning, and decision making. The event was the DRIVE-IN movie. Items to consider prior to taking a date to this event were numerous. Back then, most parents didn't like drive-in movies. Therefore, a fellow had to gain so many brownie points before a drive-in was permissible. The first few trips might require double dating decisions involved possibly getting a friend to date someone in order to have a couple, and being sure the other couple also had adequate points with all sets of parents.
DRIVE-IN THEATER DOTHAN ( John Margolies Roadside America photograph archive (1972-2008), Library of Congress, Prints and Photographs Division.)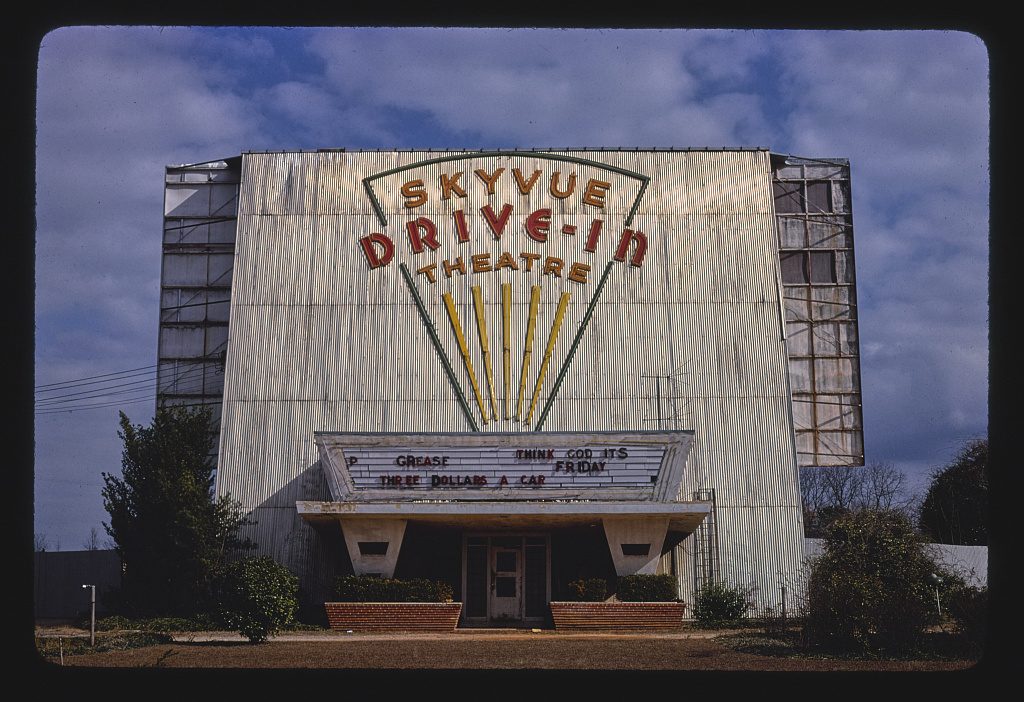 Who would drive?
Next, you needed to decide who would drive and who would sit in the back seat. Transportation was an important consideration in that the worst kind of car for a drive-in was a roadster/convertible with no top. Next, to worst was a car with bucket seats and shift console between the front seats. These cars were not designed for drive-ins.
Selection of which drive-in to go to did not require as much thought as which movie theater to go to. By going to a drive-in, you might even consider going to a picture you had already "seen". As you can tell, working out such things could take days.
Where to park?
Once you have made all the above decisions and arrived at the drive-in, you still had several decisions to make and one of the biggest was where to park. You absolutely could not park by the concession stand, next to anyone you knew, next to anyone who even looked like they knew you, or to be so crazy as to park on the back row. After the car engine was cut off, you had to decide if the movie speaker should be in the front or in the back.
This was not too hard to decide since you had some guidelines to go by. For instance, if it was a couple's first time together, they would get the speaker. If a couple had "seen" the movie they would not need to be the closest to the speaker. Prior to the movie, music was always coming from the speaker (you could usually hear Patti Page singing " The Tennessee Waltz"). You needed to know if your date liked what music was being played and if the volume was okay. Of course, turning the sound down meant that you were confident in carrying on an interesting conversation.
Airway Drive-In Theater sign, Route 180 ( John Margolies Roadside America photograph archive (1972-2008), Library of Congress, Prints and Photographs Division.)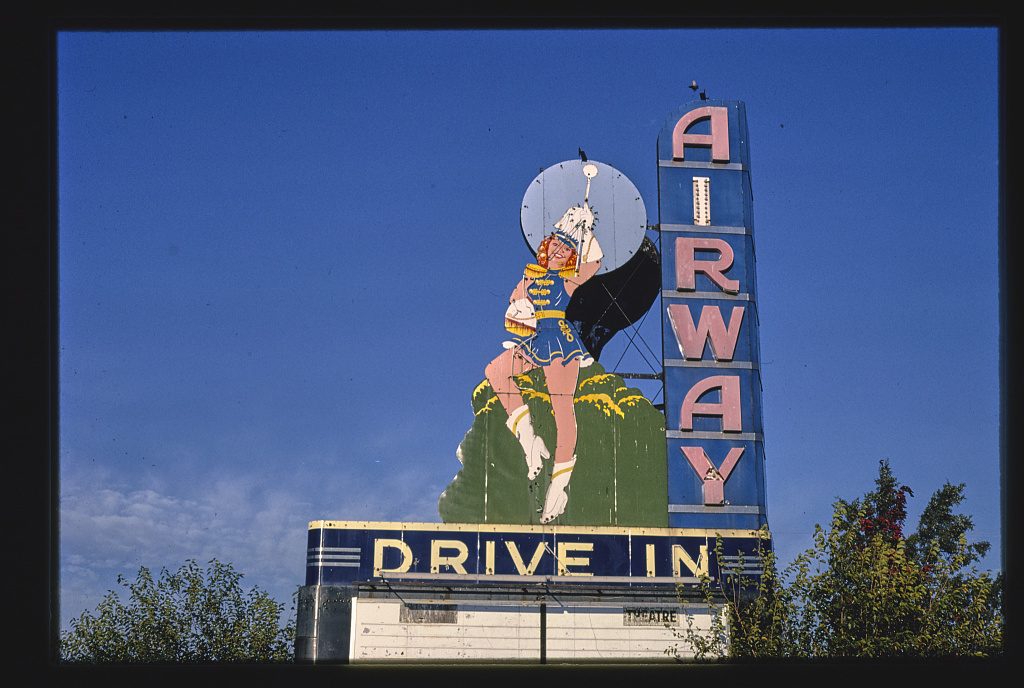 Concession stand decisions
Finally, the screen would light up with the loud ads about all the goodies at the concession stand and then they would show previews of coming attractions. It was practical to get this part off first because it usually wasn't dark yet, which meant everyone was still sitting where they were when you parked the car. When the actual feature began, it was a matter of "courtesy" that each couple sit close together. Those in the front seat had to sit behind the steering wheel and those in back on the right side of the car. This was practical since those in back would not have to look through the steering wheel.
Those of us, who remember such times, do so with a chuckle, a smile, or a sigh. However, those who remember might also recall that DURING THE REST OF THE MOVIE, the decisions you made would be remembered the rest of your life. Those who could handle the drive-in decisions could usually handle future major decisions as adults later on.
VINEGAR OF THE FOUR THIEVES: Recipes & curious tips from the past 

 a

collection of household tips, medical cures, clothing care and old recipes from the 1800's and 1900's. Many of the tips, such as the household cleaners, cooking tips and ways to control pests, still work and are helpful in today's 'green' environment while others such as 'how to cure a dog of eating eggs' will make you laugh. Either way, this book will help you appreciate the difficult life your grandparents endured. 
With Bonus: First two chapters of novel Ribbon of Love