In 1949, a Man from Clanton, Chilton County, Alabama helped push the law to will bodies to lawful science and surgery.
The following newspaper article from the July 31, 1949 edition of The Tuscaloosa News reported the following about David Bell Adams:
Montgomery AP – Interested in having your bones walk around in someone else's body after you die? There's a chance you can do it under the legislation just signed into law by Gov. James E. Folsom.
Governor Folsom signed the bill
Governor Folsom got the first invitation to will his bones to his fellow man after putting his signature on this bill giving him the right to do so.
The invitation came from jocular, 70-year-old David Bell Adams of Chilton County – the man behind Alabama's new law.
Adams, who lives a hermit-like exile in a windowless log cabin at Greasy Ridge near Clanton, said he ran into some opposition from relatives when he launched his crusade for the new law.
He claims part credit, at least, for pushing a similar bill through the Arkansas legislature.
"There are 10 states now," he announced proudly, "that have made it possible for individuals to will their bodies to lawful science and surgery."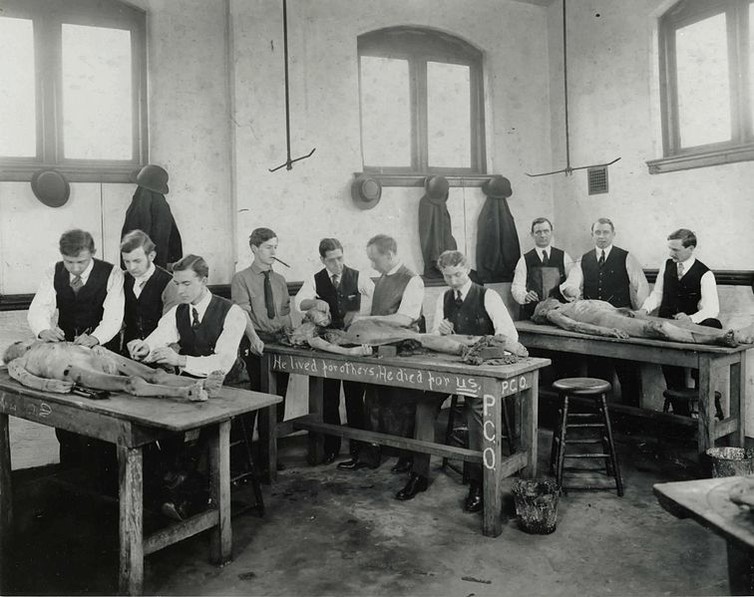 Practiced what he preached
Adams practices what he preaches. He keeps a flawlessly-worded legal document strapped around his chest at all times to make sure his body is delivered to a hospital as soon as it is found lifeless.
He even goes further. He's busy not trying to encourage others to take advantage of his "rehabilitation" service under the new law.
Here's one of his advertisements as it appeared in a recent edition of the Clanton Union Banner:
Parts List
"Are you blind or maimed and wish rehabilitation? If you send me a list of parts needed. No charge for my service in listing and arranging for parts."
The snow-haired philanthropist has had his lawyer write safeguards in the "instrument" to insure proper delivery of his body to medical science.
In his will he specifies should there be no waiting list for parts of his body, they are to be "preserved, pickled, rendered into a skeleton or otherwise handles in such a was as to be used for the benefit of man kind."
FreeHearts: 2nd edition A Novel of Colonial America
Col. John Washington (ancestor of President George Washington), Randall Revell, Tom Cottingham, Edmund Beauchamp ward off Indian attacks and conquer the wilds of Maryland's Eastern shore in 17th century colonial America in this historical novel, inspired by true events.