Mossy Grove Schoolhouse
by
Amanda Gallatin
The Mossy Grove School House Restaurant in Troy is a popular dinner spot with a long history.
Locals James Curtis, James Lee, and Joseph Blackmon founded the school in 1856 after receiving a deed from landowners Abraham and Chastity Black. The lot was full of giant oaks draped with Spanish moss, so the co-founders named their school Mossy Grove.
Mossy Grove began as a one-room, one-teacher school. The government did not furnish supplies, so families purchased textbooks and passed them down from child to child. Students used writing tablets and copper pencils.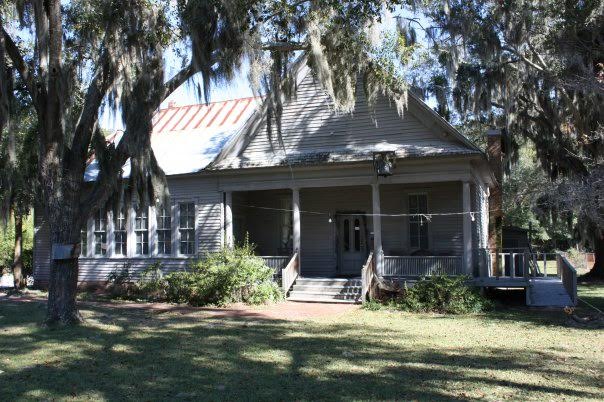 Mossy Grove is from the official Mossy Grove Facebook profile picture
In her autobiography, Donie Curtis Ellis (who attended Mossy Grove and whose grandfather, James Curtis, co-founded the school) described the classroom as it appeared in 1915.
"In the center of our one room was a pot-bellied stove. Parents took turns bringing a load of wood to the school. At the front of the room was a low stage across the width of the room. It was here that the teacher had her desk and a long bench where she called classes to recite their lessons. There were slate blackboards behind her desk and on each side of the room there was a small one."
Attendance grew, and the trustees decided to add an additional classroom to Mossy Grove. Today the original room and "New Room," as the students called it, are used as dining rooms in the restaurant.
Ms. Ellis goes on to describe the exterior of the building.
"The owners have improved the schoolhouse inside and out. When it was used as a school, it was always painted white and the inside walls were never painted. There was never an outside chimney, no curtains at the windows, no banisters on the porch, no partition walls, no paved walkway or driveway and never a big bell outside. The privy was much farther away than the impression that is given to the restaurant's patrons today."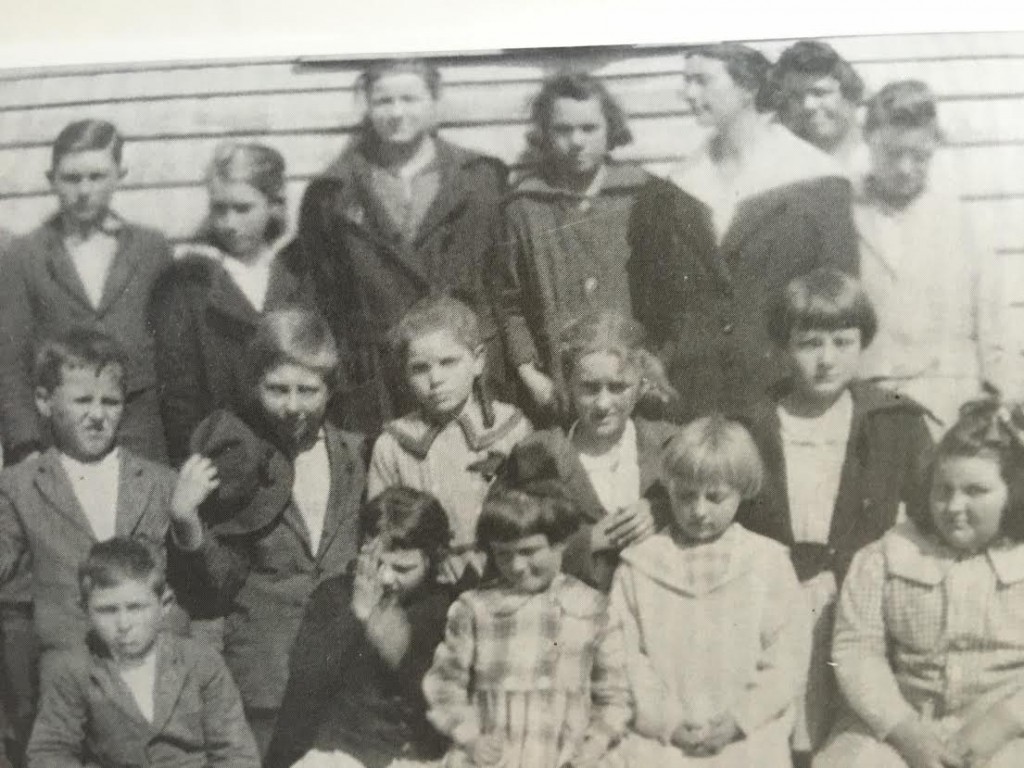 Mossy Grove picture is a family photo owned by Amanda Gallatin. Donie C. Ellis is in the middle row, 3rd from the left – right of the boy holding the hat. (the boy and Donie would later get married – picture from author Amanda Gallatin)
Mossy Grove closed in 1920 when the county consolidated the area schools. In the years following it was used as a community center, private residence, and rental property. It was renovated in 1978 and turned into Mossy Grove School House Restaurant. The restaurant is famous for its hushpuppies and white beans served family style with every meal. The menu is full of local favorites, a fitting nod to the long and important history of the building known as Mossy Grove.
Source:
Backtracking, by Donie C. Ellis, 1992
Discordance: The Cottinghams (Volume 1)
A novel inspired by the experiences of the Cottingham family who immigrated from the Eastern Shore of Virginia to Bibb County, Alabama