Do you love grits and eggs? You can thank the Native Americans for introducing them to our southern diet.
An article from the Tuscaloosa News on October 1, 1961, printed an interesting story from Tallahassee, Florida about the Native Americans and grits and eggs. In 1961 there was archaeological find that dates back to the early 1800s in Alabama which makes a connection to grits and eggs.
Archaeological find at Horseshoe Bend
The article stated the following:
"An archaeological party from Florida State University has brought back evidence that Alabama Indians were enjoying grits and eggs as far back as 150 years ago. Almost an entire eggshell was found by the group during an eight-week dig in the Horseshoe Bend area of the Tallapoosa River around 50 miles east of Montgomery last summer. The digging took place at the site of the old Indian village of Nuyaki for New York.
Horseshoe Bend, Alabama
Dr. Charles H. Fairbanks, associate professor of anthropology and archaeology said there were indications that the Indians placed the eggs in sofki, a hominy grits used widely by the Indians. He said the shells were the first indication he knows of that Indians of the southeast included hen eggs in their diet, although it has been known the Creeks and other Indians kept poultry.
The village of Nuyaki was named, said Fairbanks, in honor of the treaty on New York, signed in 1790, in which the Creeks were recognized by the United States as a nation. It was wiped out by Andrew Jackson shortly before he destroyed another village Tohopeka, across the river inside the Horseshoe Bend in 1841.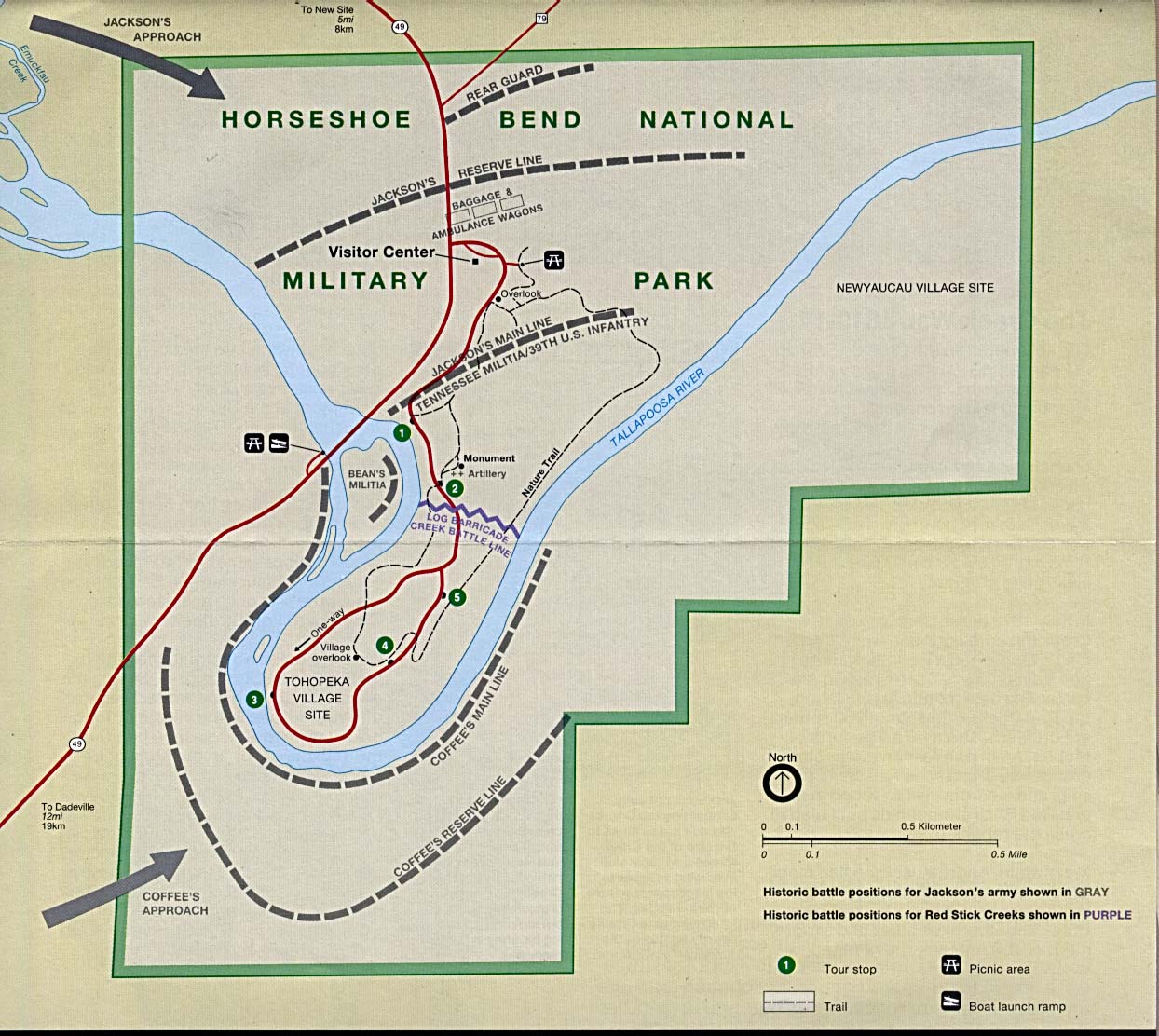 Under a grant from the national park service which is planning a museum in the recently designated Horseshoe Bend National Military Park, the FSU group made the first organized exploration for aboriginal art of an area laid waste in the bloody Creek war.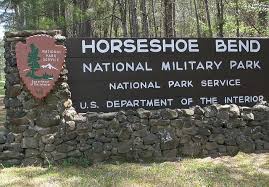 Found along with the egg shells were pig and cow bones, shell and bones of land tortoises, wild turkey bones and four large cooking pots."
RELATED STORIES
Some stories include:
The true story of the first Mardi Gras in America and where it took place
The Mississippi Bubble Burst – how it affected the settlers
Did you know that many people devoted to the Crown settled in Alabama –
Sophia McGillivray- what she did when she was nine months pregnant
Alabama had its first Interstate in the early days of settlement