Newspaper clippings found at the Alabama Department of Archives and History
NEWTON BRUMMETT MURDER
FROM "THE ANNISTON HOT BLAST", Anniston, Calhoun County, Alabama
Issue of Saturday, December 22, 1883
MARSHALL County News
Isam Watts and his aged mother Julia Ann Watts, charged with the murder of Newton Brummett in Marshall county in 1879, were arrested last week and lodge in jail in Guntersville. They fled the county after the murder was committed and went to Illinois where they have lived until recently. From some unknown cause, they moved back to Marshall County.
Marshall County, Alabama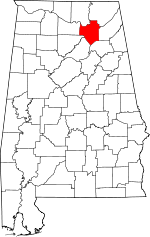 Vernon Clipper 17 Oct 1879
Microfilm Ref Call #373 Microfilm Order #M1992.4466 from The Alabama Department of Archives and History
VOLUME I. VERNON, LAMAR CO., ALABAMA OCTOBER 17, 1879 NUMBER 31, pg 2
STATE NEWS
Huntsville Independent: We learn through gentlemen from Marshall Co., visiting our fair, that a cold-blooded assassination was committed Tuesday evening of last week. Mr. Newton Brummett living in Wild Goat Cove was called out from his house, and after he had gone about thirty steps to see the party hailing him through the darkness, he was fired upon, eleven bullets entering his breast.
He turned back at once toward his house and was able to reach his wife before he fell. The dying man threw himself in his wife's arms and tried to tell her who had shot him; but he expired before he could make himself understood. We learn that a warrant has been issued for one Isham Watts. It is said that Brummett had reported Watts to the United States Revenue officials and that Watts had said that if Brummett had reported him he wouldn't five shucks for his life. These rumors concerning Watts are given for what they are worth.
1880 Marshall County Courthouse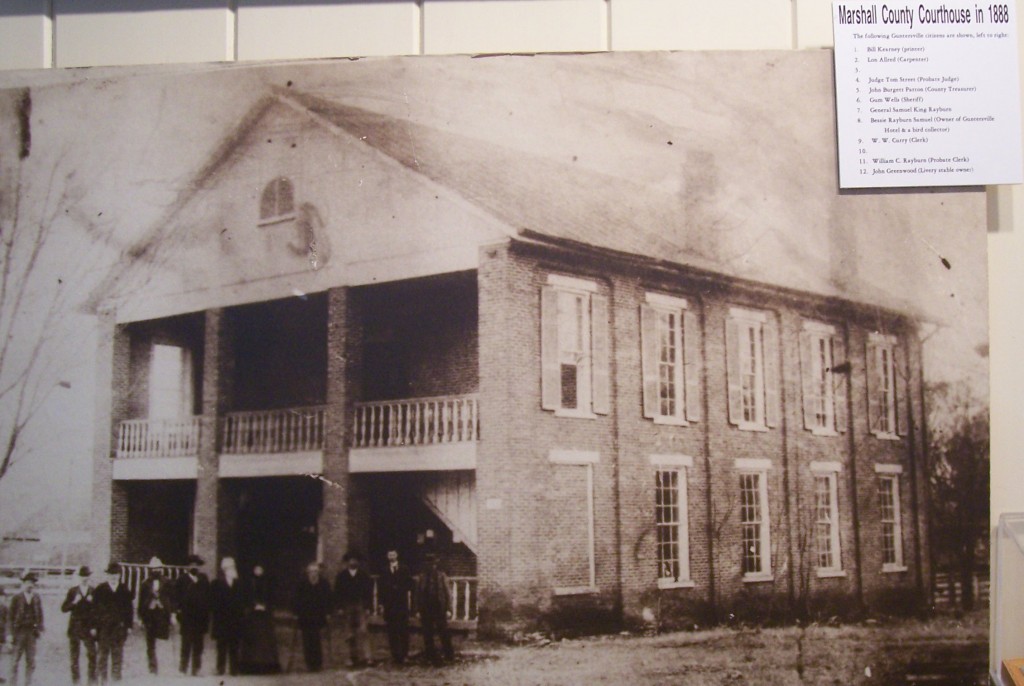 Alabama Footprints – Exploration

– is a collection of lost and forgotten stories about the people who discovered and initially settled in Alabama.
Stories include:
First Mardi Gras in America
The Mississippi Bubble Burst
Royalists settle in Alabama
Sophia McGillivray- A Remarkable Woman
The Federal Road – Alabama's First Interstate