This story is available for FREE! See how to Become a Patron and read all of lost and forgotten Alabama stories.Become an Alabama PIONEERS Patronfor only $2 per month. Cancel anytime
ONE MORE DEAD DESPERADO – News from Talladega 1890
(Transcribed from The Weekly Advertiser Montgomery, Alabama Nov. 6, 1890)
ONE MORE DEAD DESPERADO
Talladega County Relieved Of A Dangerous Character
SCROLL DOWN TO CONTINUE . . .
Hancock was a Bad Man from Bitter Creek who had a way of threatening to kill most everybody he met. He lived by the pistol and died by the same weapon – Close of a checkered career.
TALLADEGA, Nov. 3 – [Special] – At Coosa Valley this afternoon Powell Hancock was shot and killed by Charlie Northern. Hancock was a notoriously desperate man. About six years ago he and his brother assaulted Tax Assessor W. M. Duncan on the streets of this city, both being armed with knives, which they used with willing and deadly effect upon Duncan. Duncan shot both the Hancocks as he lat prostrate upon the sidewalk, but the inferiority of his pistol saved the lives of both of his assailants.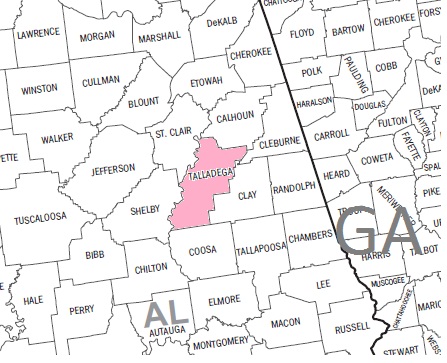 Some years later, while the Hancock brothers were attempting to terrorize the town, they were arrested by Marshal Williams, tried and fined by Mayor Skaggs, and in default of payment, were put upon the streets until some sympathizing friend paid the fine. The Mayor's life was threatened by them, and for weeks afterward his office was a miniature arsenal in anticipation of the threatened attack.
Coosa Valley, Alabama. Farmers' hitching ground – Saturday at Talladega. -ca. 1922 (NARA – 522576)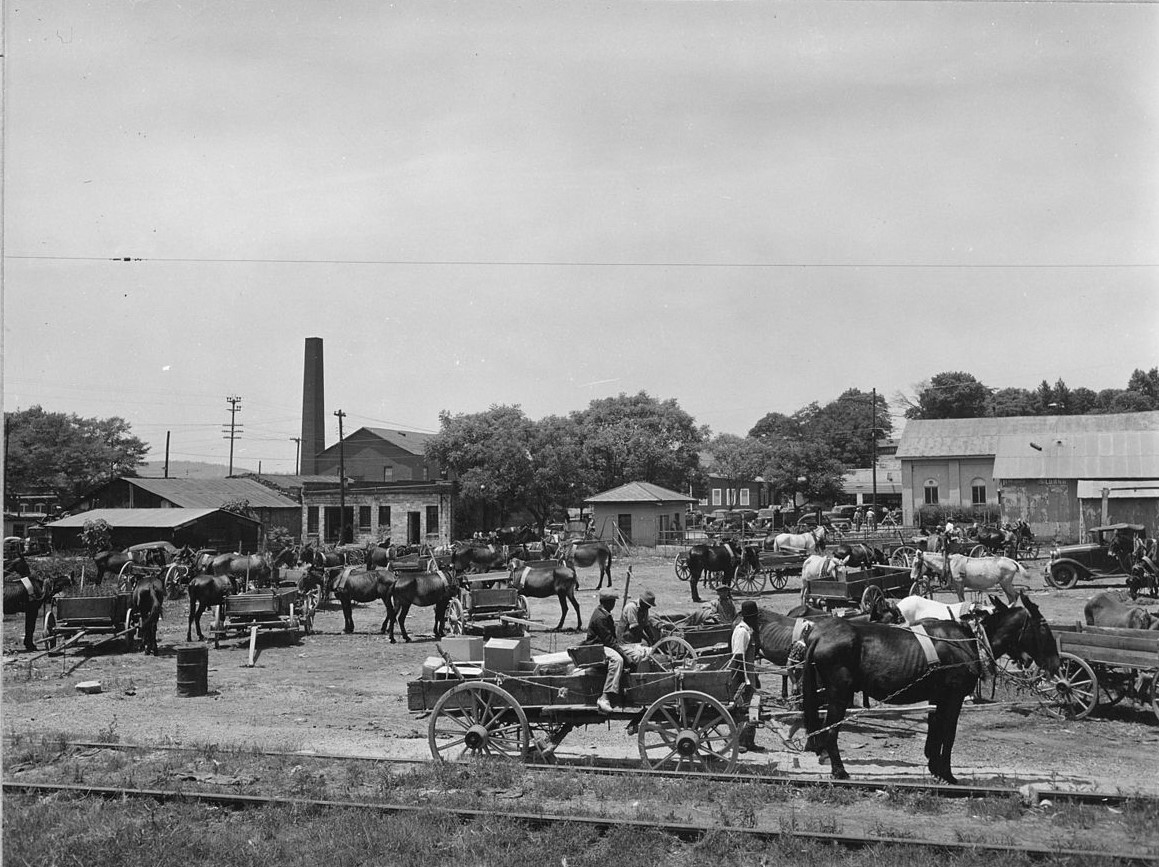 Hancock was a plausible, generous fellow, but under the influence of whiskey he knew no law and no pity, and it is perhaps best both for him and for the county, that he has gone to "greener fields and pastures new."
BUY ONE GET ONE FREE! The first four Alabama Footprints books have been combined into one book,
ALABAMA FOOTPRINTS Exploration
ALABAMA FOOTPRINTS Confrontation
From the time of the discovery of America restless, resolute, brave, and adventurous men and women crossed oceans and the wilderness in pursuit of their destiny. Many traveled to what would become the State of Alabama. They followed the Native American trails and their entrance into this area eventually pushed out the Native Americans. Over the years, many of their stories have been lost and/or forgotten. This book (four-books-in-one) reveals the stories published in volumes I-IV of the Alabama Footprints series.