SCROLL DOWN TO SEE STORY
(Transcribed from The Leighton News, Leighton, Alabama, Feb. 9, 1894)
Personal News from Leighton, Alabama
Mr. G. T. McGregor, late Mayor of Sheffield, was in the city on Thursday.
Mr. Harris, of the firm of Harris McWhirter & Co., Nashville, was in the city Tuesday.
Rev. T. A. Scruggs, who has recently been quite sick, is now convalescent, and able to be on the streets again.
Capt. M. B. Hampton, looking as young and handsome as in the days of "Auld lang syne" was in the city on the 6th.
Mr. J. A. Letsinger, now in the 73rd year of his age, who raised, bought and sold 105 bales of cotton of last year's crop, was in the city on Tuesday attending business.
W. R. Harris, J. P., of Concord, was in the city on the 6th.
W. A. Boyer, of the firm of Seasongood, Menderson & Co., wholesale clothiers, Cincinnati, was in town on Thursday.
Rev. T. A. Scruggs is packing up today (Friday) to move to Pleasant Site, Ala., where he has been sent by the M. E. Conference this year.
Mr. John Aycock is one of the most successful farmers in Colbert county, and as true as steel to his friends. He has paid out more money by going security on notes, etc., than probably any man in the county. He was in the city today looking fresh and vigorous.
Mr. T. T. Rowland, of Tuscumbia, a special friend of ours, who has long been a patient sufferer with rheumatism, and weak lungs, we are sorry to learn is confined to his room. His many friends in Leighton hope with us, that as the spring and summer advances, he may be fully restores; and that his useful and honored life may be spared, to council, watch over, and advise with his loving family.
Mr. W. R. Mercer with his hand car and crew were out late on Thursday night removing a tree that was leaning dangerously over the railroad track west of Leighton. Attention to duty night and day often saves valuable lives.
There will be tonight (Friday) a sociable entertainment at the home of Mrs. J. C. Giddens, in honor of Miss Edna Sadler, of Nashville, Tenn. Miss Edna, being a general favorite with young people, we expect that the affair will be one long to be remembered.
Capt. John H. Wallace, of Florence, we hear, is soon to move to Leighton. Florence's loss is our gain in this case.
Mr. Bruce King, a splendid farmer of Lawrence county, was in town today with a couple of loads of corn for sale, which pays better with less labor than "fooling" with cotton.
Miss Evie Jones, of Russellville, Ala., who is well known in Leighton, died of typhoid fever on the 6th.
There will be a church sociable at Mrs. McCormack's on next Wednesday night. The young people in general are invited.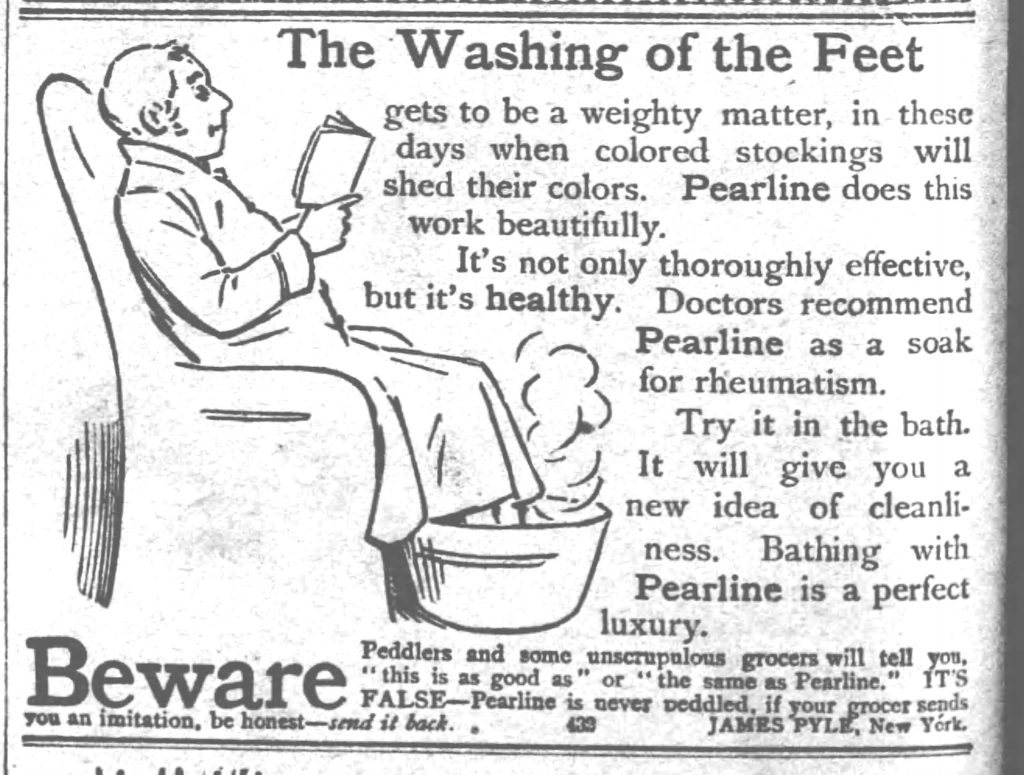 TO THE CITIZENS OF LEIGHTON
I take pleasure in informing you through the columns of your new and spicy weekly paper, that I am still in the Shoe business, and am giving the people "fits," nice comfortable ones. I can sell you Ladie's and Men's Fine Shoes at lower prices that they can be brought in a city. I carry all the latest styles and handle nothing that I can't guarantee to give satisfaction. In ten days I will receive the nicest line of Ladie's Oxford Ties ever seen in Colbert county. It is impossible to see them and not purchase a pair. Mr. W. R. McGregor, formerly with Lueddemann & Co., is now with me and has a bright smile and a cordial welcome for all his friends. We are the "shoe people." Come and see us at the PARLOR SHOE STORE, Tuscumbia, Ala.
ALABAMA GENEALOGY NOTES: Volume IV
Table of Contents
Introduction
ALABAMA'S FIRST LICENSED LAWYERS
GENEALOGY QUERIES published in The Alabama Historical Quarterly, Vol 1, No. 1, Spring Issue 1930
SOME ALABAMA MARRIAGE NOTICES From 1852 Newspaper
EVERGREEN CEMETERY INSCRIPTIONS Before 1942
GREENWOOD CEMETERY INSCRIPTIONS Before 1942
GENEALOGY QUERIES FROM THE 1930s
RECORDS IN OLD BIBLES ca. 1790s
ALABAMA MARRIAGE NOTICES From 1850 Newspaper
MONROE COUNTY, ALABAMA MARRIAGES 1834-1880