SCROLL DOWN TO SEE STORY
(Transcribed from Chambers County Democrat, LaFayette, Alabama, December 7, 1887)
Pure country Corn Whisky with the green shuck on it, at JACK HENDERSON'S
Call and examine our Stock of FURNITURE before buying elsewhere. We will surprise you in quality and price. WALKER & SCARBROUGH
Capt. Moore shipped out a car load of brick to Roanoke Monday.
An attractive advertisement of LaFayette's popular jeweler, John T. McConnaghy, appears in this issue.
George Winston died at his home West Point yesterday at 9 o'clock. Mr. Winston was near 80 years of age and was one of the oldest land-marks of that place.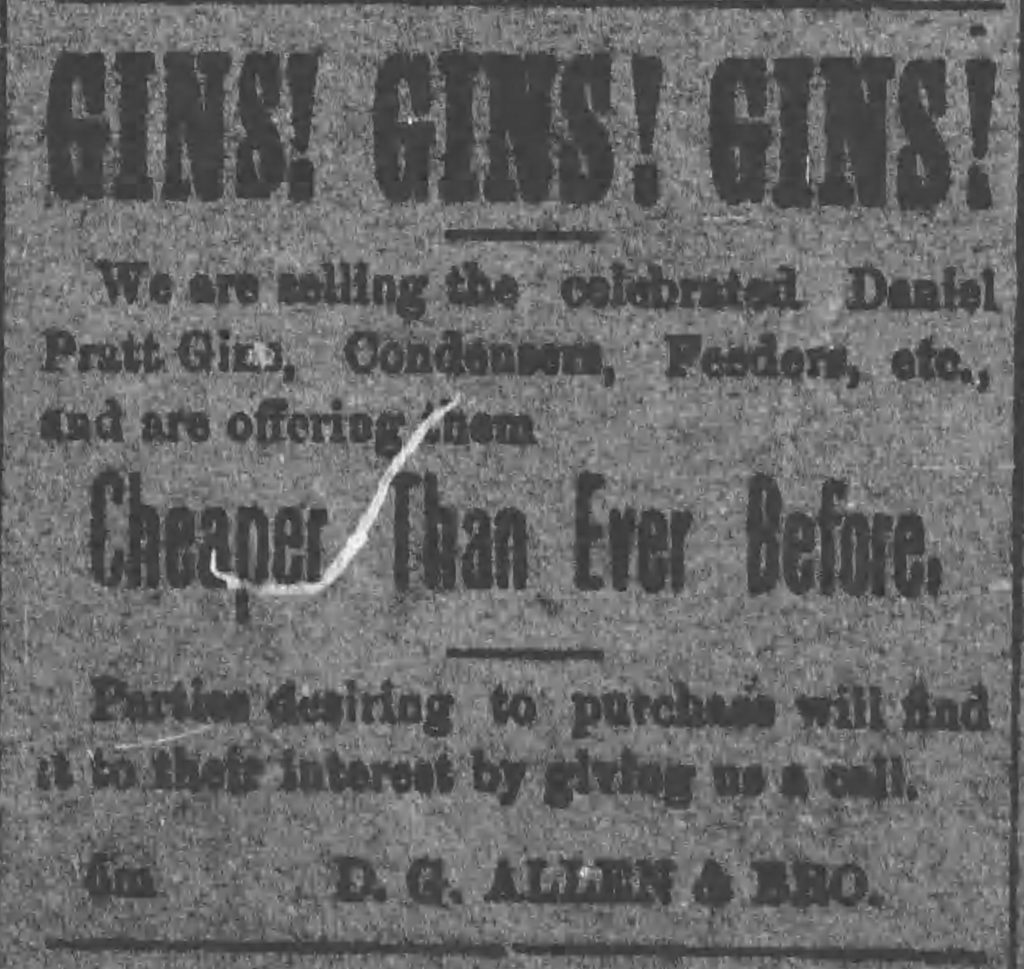 Misses Pate are now offering their immense line of DRESS TRIMMINGS and JERSEYS at greatly REDUCED PRICES. Secure a rare bargain while you have an opportunity.
Editor Wilson, of the Tallapoosa NEW ERA, says he feels proud of the success of his paper, but nothing to compare with his joy at the arrival of a young lady at his house, who has come to stay.
We are requested to state that Elder A. R. Moore will begin a series of meetings at the Presbyterian church in this place Saturday evening before the third Sunday in this month, to continue several days. Everybody invited to go out and hear him.
Capt. O. A. Horne in strict compliance with his promise had his telegraph line completed to Roanoke in time to send forth the news of the arrival of the first train to that place. Agent Morgan will have charge of the telegraph office at that point.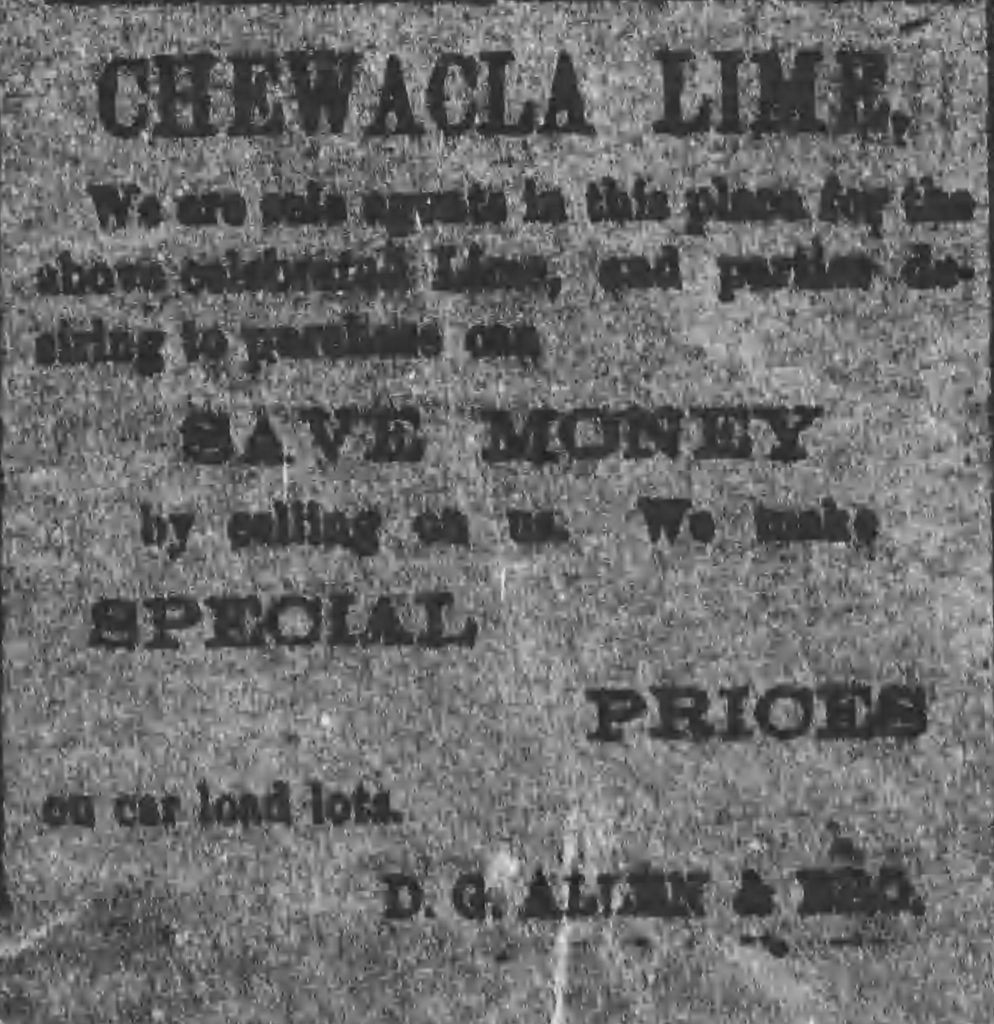 We are in receipt of the Annalist, a new paper recently started at Alexander City by R. J. Rice, Mr. Rice was employed on the DEMOCRAT during the spring months. He is getting up a very neat five column paper, and the DEMOCRAT wishes him much success.
Vinie Driver, colored, was convicted before the mayor' court of vagrancy last Friday, and fined $10,50 and was peeping behind the bars until late Saturday night on account of a failure to meet the demands of the court. Put it on heavy is the idea, and it never fails to scatter 'em
Don't forget that we are still Headquarters for all kinds of Confectionaries, consisting of Stick and Fancy Candies, Nuts of all kinds. ORANGES, APPLES and RAISINS. W. M. Dulin & Co.
A Collection of Biographies of ALABAMA REVOLUTIONARY WAR SOLDIERS Volume IV
The soldiers in this volume include: ALSTON S. MASSEY; ELIAS MASSEY, JOHN C. GRAHAM, CALEB OWEN, SAMUEL GREGG, JOHN MCDOWELL, JOHN POOL, BARRETT BREWER, JOHN WATKINS BREEDLOVE, ISAAC BREWER, JOHN A. MCCUTCHEON, JR., THOMAS LOFTON, MOSES JOHNSON, ROBERT BARTLEY, NOEL BATTLES, JOHN BAXTER, HEZEKIAH BAYLES