When the building of steamboats was still in its infancy, one Alabamian built floating palaces, as fine and as fast as money could produce. Tobin never stinted but gave bountifully; his cuisine and appointments were perfect. He prided himself on having the largest, finest and fastest boat upon the Mississippi river, the famous J. M. White, the climax, and queen of the great river craft. But many people have never heard of him. 
Believe it or not, the two photographs below are of the "J. M. White" built by Capt. John William Tobin born in Clarke County, Alabama in 1827.

Captain John William Tobin was born on April 27, 1827, in Clarke County, Alabama, the son of John Tobin and Emily Elizabeth Phelps. Captain Tobin's father first lived in Georgia and finally settled in Alabama, where he engaged in cotton planting. He was successful, dying early and leaving an immense fortune, which was dissipated after his death by misfortune and disaster.
Captain John William Tobin was 19 at the time of his father's death but achieved many accomplishments in his lifetime such as:
Educated Miami University – Oxford Ohio – Literature and History Enlisted as Lieutenant in Gaines
Rifles in 1846 – Mobile, Alabama – for service in the Mexican-American War, but hostilities ceased prior to serving – as he was in New Orleans at the time, he settled there.
Attempted to start in the New Orleans Steamboat Shipping Industry, but lost his investment and removed to California through the Panama route during the 1848 Gold Rush era, where he remade his fortune – returned to New Orleans after five years.
Served as a Captain in the Civil War – enlisted in Virginia – some sources show he was a double agent for the Confederacy, negotiating to sell his steamboat interests to gain information and delay the seizure of New Orleans shipping interests and property – he was offered $300,000 by the Federal Government for the J. Frank Pargoud, but eventually had her scuttled rather than turn her over to the enemy. His service was with the Confederate Army of Virginia – Private in the Eighth Louisiana Regiment [90-day enlistment] – originally the Ouachita Greys, formed in Monroe and Trenton – saw action at the Battle of Manassas.
Assisted the Confederacy with the Mississippi and Yazoo River Naval Operations. He also raised a company in New Orleans called the Sprague Rifles – but this was disrupted by the need to run his boat J. Frank Pargoud for the Confederacy.
The Confederacy gave him $250,000 in Confederate Bonds for the boat, which of course later proved worthless – this was in February 1863. he was captured in Yahoo City, Mississippi but was paroled because of the ill health of his wife during her childbearing of their daughter. He later removed to Gainesville, Alabama. He was commissioned in the Confederate Secret Service October 1863 and served until the end of the war with Nathan Forrest in Mississippi.
Capt. Tobin was always proud of having spurned an offer from the Federals of $300,000 cash for his boat, the J. F. Pargoud, preferring poverty to treachery; his reply was his own order "to burn his boat to prevent her falling into the hands of the enemy." After the war, Capt. Tobin again returned to the river and engaged successfully for over 20 years in steamboating, up to the time of his death.
These photographs were generously provided to Alabama Pioneers by his gr-grandson Maunsel White. Among other boats owned by Captain John William Tobin were the 3 Pargouds, Vicksburg, R. W McRae, Wade Hampton, Katie, Thompson Dean, Ed Richardson, and others. Ministers, priests, and sisters of charity were always welcome and carried free on his boats.
He was the first to install electricity for general lighting of boats. Besides the boat business, Capt. Tobin was a pioneer in the manufacture of cotton and cottonseed products. He helped to found the first cotton factory in New Orleans and was the principal founder and first president of the Planters oil mill, the pioneer cotton-seed oil plant in this state.
Captain John William Tobin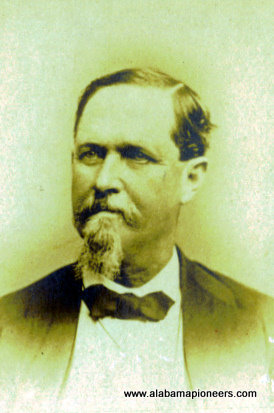 John William Tobin's home in New Orleans, Louisiana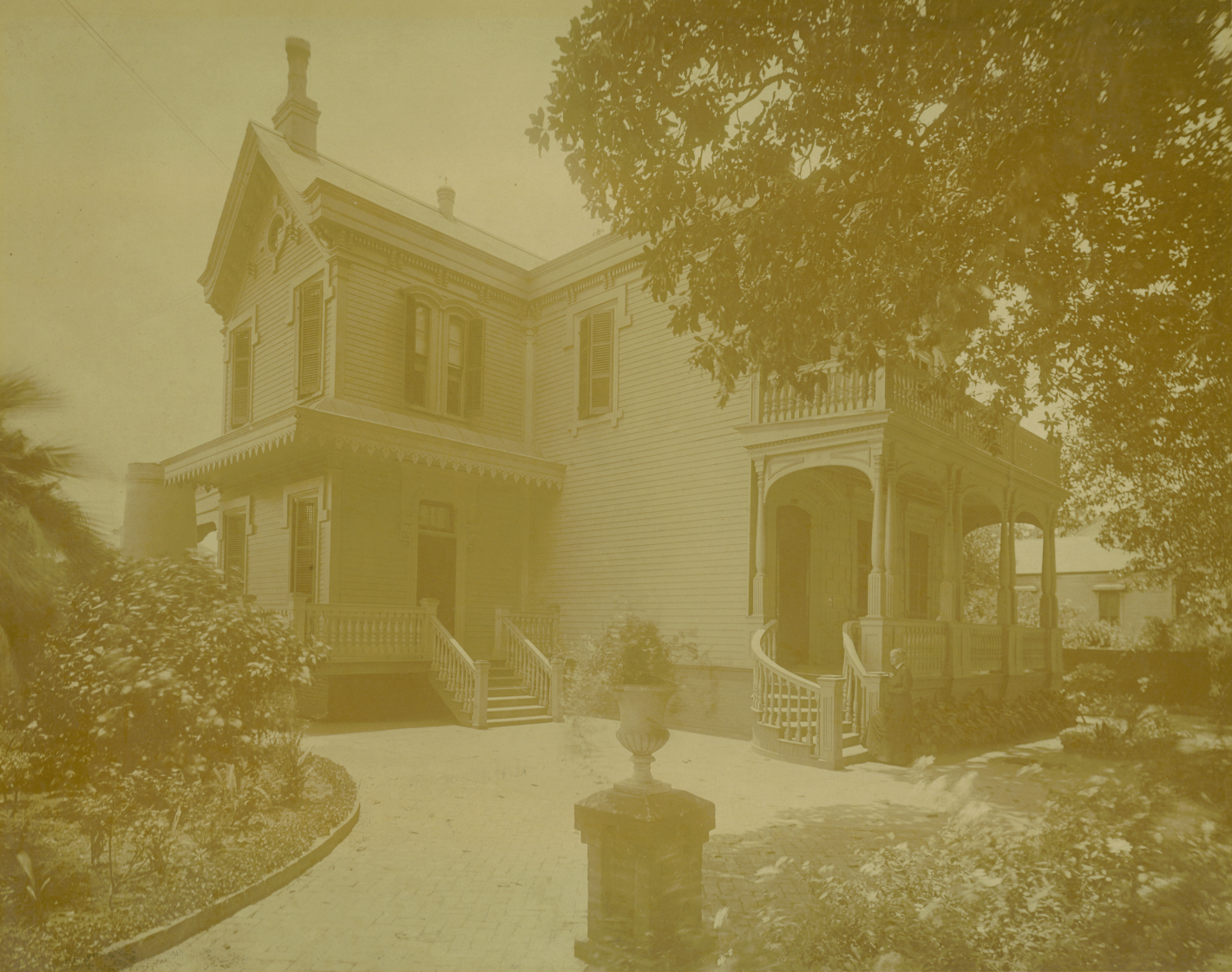 Captain Tobin also had interests in:
Cotton Manufacturing
principal founder and first president of the Planters Oil Mill, New Orleans, Louisiana
One of the founders of Rex and Proteus Carnival Societies
Member of Boston Club and Southern Yacht Club
Charter Member of the Metaire and Louisiana Race Course Clubs
Metaire Jockey Club – elected member in 1868
Louisiana Jockey Club – he and his wife were members 1873
Founder of the Fair Grounds and Cotton Centennial Exposition
Captain John William Tobin died in September 1888 in Lexington, Kentucky.
Check out genealogy books and novels by this author Donna R. Causey
RIBBON OF LOVE: 2nd edition – A Novel of Colonial America (Tapestry of Love Book 1)
New 2nd edition – re-edited and revised in 2016
Inspired by true historical events, Mary and Henry Pattenden flee to America to escape religious persecution – Will a special gift from her parents provide all Mary needs to face life in a new world?
REVIEW FROM READER:
Ribbon of Love is a wonderful love story of Henry and Mary living and struggling to succeed as one of the first families in the colony of Virginia in the 1600s. In addition to the love story, the descriptions of the clothing, home furnishings, personalities, family life, church, and community are most intriguing. The exhilarating action and subplots keep the reader in constant anticipation. It is almost impossible to put the book down until completion.
Dr. Don P. Brandon, Retired Professor, Anderson University, Anderson, Indiana