Too Many McKnights
(submitted by Joe McKnight)
My Paternal grandfather, William Charles McKnight, was born in Calhoun County, GA. in 1864 and migrated to Marengo County, Alabama in the 1880s, where he mostly used the name "W. C. McKnight."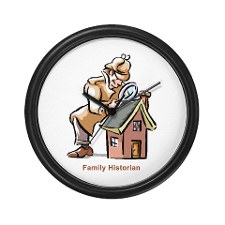 It took several years of frustrating search/research before I learned that the courthouse for Calhoun County, GA burned at least three times during his lifetime (he died in 1928) and at least once since his death. That frustrates research. Then he settled in Marengo County where there already was a native who used the name W. C. McKnight and who had a history of a couple of generations in the county.
It took about a half-day of research in the Marengo County courthouse at Linden before I realized there had been two W. C. McKnights in the county during the late 19th century. And the name that appeared most often in county records was not my grandfather.The key clue came when one W. C. McKnight made reference in a land transaction to a son whose given name was not in my line. (From Joe McKnight)
Have you checked Centennial Farm Award Records?
Centennial Farm Award Records were active in many states and contains a great deal of information about a family because a main criteria for a farm or ranch to receive the award required that the farm or ranch remained in continuous ownership and operation by a family for at least one hundred years. Documentation was required to prove this fact.
The award may be called other names in states but they should be available through some state extension service. Sometimes the records were microfilmed and available in Family History libraries, or local libraries.
As family historian, do you have friends and family ask you how to get started in family research? This is a hard question to answer in a few minutes. Refer them to the book below to help them get started in this fun hobby. Purchase several – Books make great gifts!