The following are actual copies of correspondence received by the Family History Department.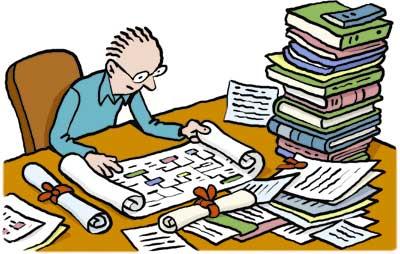 I have a hard time finding myself in London. If I were there I was very small and cannot be found
This family had 7 nephews that I am unable to find. If you know  who they are, please add them to the list.
We lost our Grandmother, will you please send us a copy?
Will you please send me the name of my first wife? I have forgotten her name.
A 14-year-old boy wrote: "I do not want you to do my research for me. Will you please send me all of the material on the Welch line, in the U.S., England and Scotland countries? I will do the research."
I would like to know how many descendants I really have?

As a family historian, do you have friends and family ask you how to get started in family research? This is a hard question to answer in a few minutes. Refer them to the book below to help them get started in this fun hobby.  Maybe they will help you preserve your family history before it's too late.  Purchase several – Books make great Christmas gifts!
WHERE DO I START? Hints and Tips for Beginning Genealogists with On-line resourcesSave time and avoid pitfalls in your research. Where Do I Start? is filled with simple, no-nonsense instructions to set you on the path of your families' ancestry with the following information:

WHERE TO FIND – on-line resources, experienced genealogists will not be aware of many of these.
COURT RESEARCH – how to do court house research, where to find birth, death, social security records free on-line.
EIGHTY – ONE QUESTIONS – you should ask your elderly loved-ones before it's too late.
TIPS ON BREAKING DOWN THE WALL – Everyone faces some difficulties in research, often called a 'brick wall' but WHERE DO I START? provides suggestions for overcoming them.
Download Where do I Start? to your Kindle in less than 30 seconds or to your PC, iPAD, iPhone, MAC or Android device with FREE Apps from Kindle.