From a 1946 cookbook on canning
This is a recipe for canned
BREAD AND BUTTER PICKLES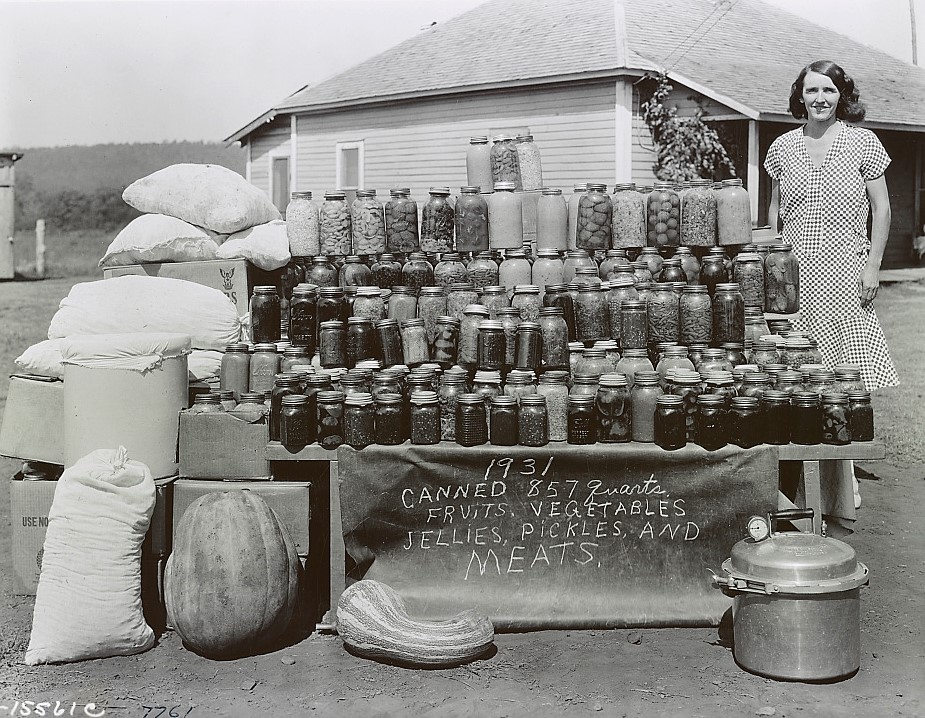 25 Large cucumbers
12 onions, sliced
½ cupful of salt
Place cucumbers in cold water until crisp, then wipe dry and slice. Add sliced onion and salt. Let stand 1 hour. Do not drain. Add:
1 quart vinegar and a little water
2 ½ cupfuls sugar
2 tablespoonfuls mustard seed
2 tablespoonfuls ginger root
2 tablespoonfuls celery seed
Boil all together 5 minutes. While hot, fill cans and seal.
Ships from and sold by Amazon.com
Pot Made in USA

21.5-Quart Capacity

Holds 7 one-quart jars, 9 one-pint jars or 13 half-pint jars

Provides excellent heat distribution

Dishwasher safe