Reminiscences of Old St. Stephens, Part IV – Masonic Lodge and Indian baths
PART IV
(Read at the Centennial Celebration, May 6, 1899. It was published in four installments in the Washington County News, St. Stephens, May 25, and June 1, 8, and 15, 1899.)
George Strother Gaines (1784-1873)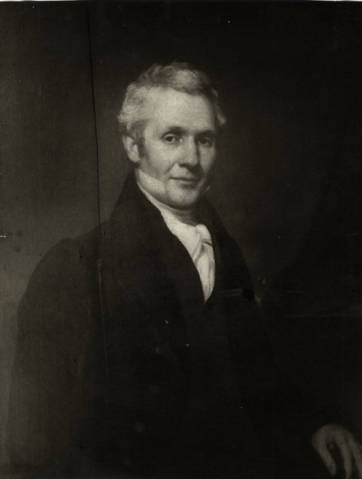 Indian baths at St. Stephen's, Alabama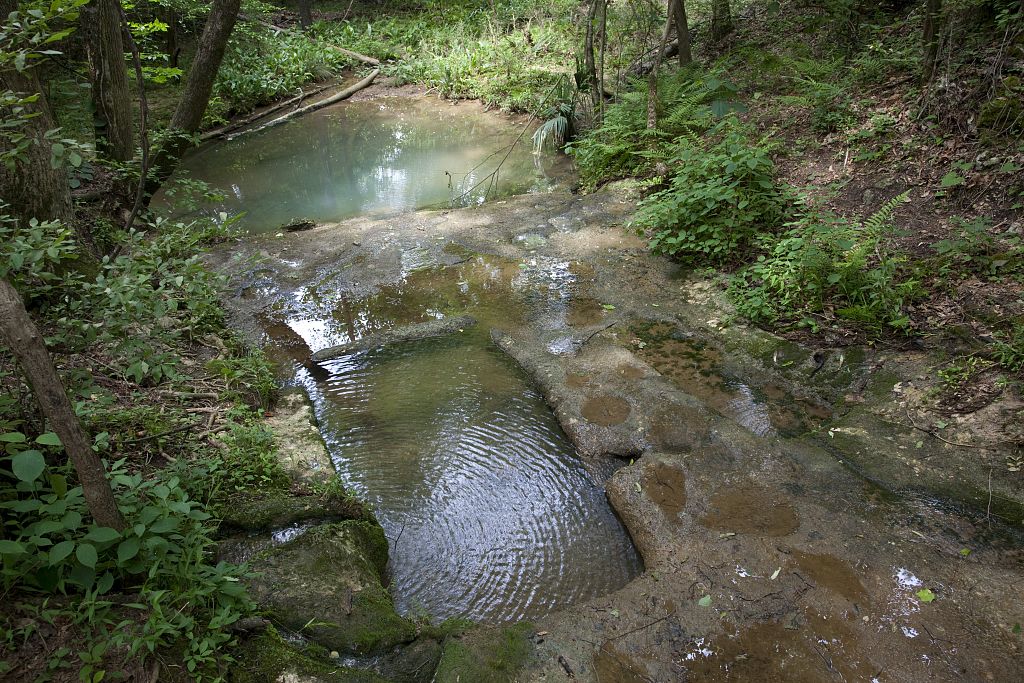 LAND OFFICEi
The mention of the land office located in old St. Stephens in its earliest days, recalls the name of James Magoffinii, its Register for so many years. He had his office in the old town at two different periods and moved with it out to its present site and died there, still in office and still keeping bachelor's hall. He was peculiar in many ways; always wore his hair in a queue and kept his hat on at all times indoors or out; very few even of his most intimate friends ever saw him without it. He had many good qualities, as evidenced by the number of his true friends among the best people, and by his long continuance in office. Wherever he pitched his tent, he planted an orchard and a vineyard; an example which commends itself to all who own a home, however humble.
Elijah II. Gordy born and raised in old St. Stephens, and had his office there for a long term. He died in new St. Stephens July 14, 1885, and his descendants are still living there, as also those of his sisters, Mrs. James S. Malone and Mrs. Walker Bailey
"TOMBECKBEE BANK"
In the hey-day of its youth the old town boasted a bank, which I learn from an old account book of my father, was chartered under the name, The Tombigbee Bank; also that it was in existence in 1821-23, perhaps longer.iii I know its life was ephemeral and was suddenly terminated by a robbery, which caused a wild and wide-spread tumult at the time. But the guilty party was never discovered, and a mystery still shrouds the robbery of the Tombigbee Bank. I have a shadowy recollection that Col. George S. Gaines was once its president and Mr. Frank Lyon, cashier. The latter died in early manhood. The former, Col. Gaines, lived to a good old age, held several responsible positions, and was widely known throughout Alabama and Mississippi. In 1858 I enjoyed for several days the hospitality of his home at State Line, Miss. He was the genial gentleman he was represented to be; was quietly and comfortably spending the evening of life with his family and friends.
MASONIC LODGE
The Masonic Lodge perhaps lived longer than any other institution of old St. Stephens.iv" It was domiciled in the third story —garret it was called—of Grandmother Gordy's house. But further than that, "deponent saith not" for very obvious reasons. But if I were in a circle of my kinsfolk and schoolmates at St. Stephens I could tell them a joke on myself and that old lodge that would amuse them.
Old St. Stephen's Masonic Lodge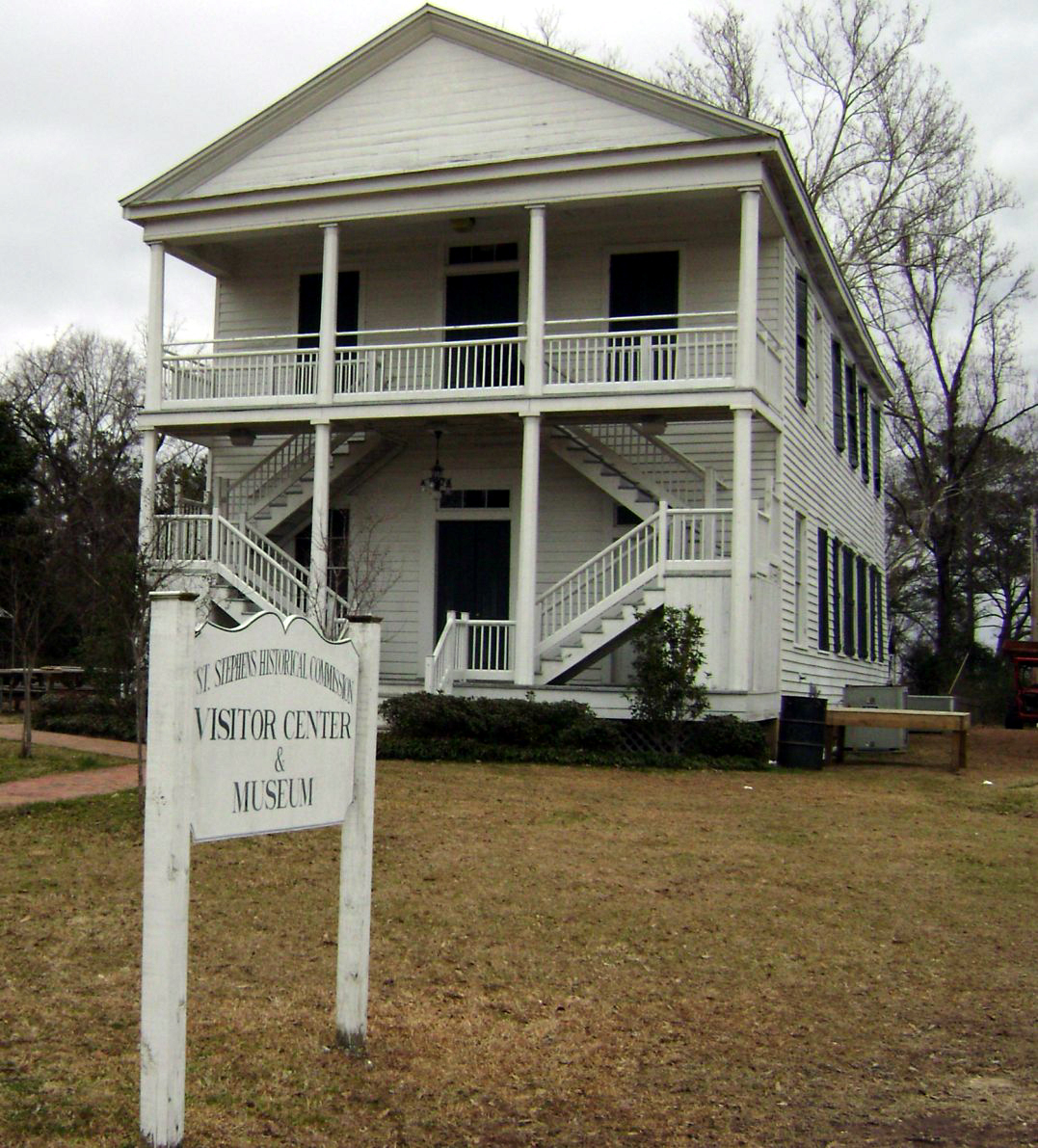 HOTELS
The only hotel within my recollection was kept by Maj. Reuben Chamberlain in connection with a store; family rooms in the rear, and guest chambers above the store. His first wife was a daughter of Judge Harry Toulmin. Her first husband was Capt. James Wilkinson, and her first son, Theophilus Wilkinson, followed the profession of his father and grandfather. After the death of his mother, sometime in the '30's, he resigned his office —lieutenant—and died in early manhood. Maj. Chamberlain's second wife was Miss Martha Brantley daughter of J. S. Brantley.
COL. GEORGE FISHERv
Speaking of military men, Colonel Fisher, who came from Georgia in 1812, presumably, remained but a few years. Nothing remains to preserve the memory of his sojourn there except the grave of his daughter, Mrs. Hayes. It is in the garden of his old home; in 1858 the brick vault covered with a marble slab was still intact. Notwithstanding the town had a cemetery the citizens seem to have largely followed the doubtful custom of interring their dead on private lots, as the many graves scattered around and within the limits show.
LEWIS SEWALLvi
Within its precincts there once wandered around an erratic individual, something of a poet. I have often heard my father repeat with great gusto a comic poem written by him on a very common subject. I remember the lines jingled harmoniously, and the rhythm was smooth and flowing, but it was not at all refined. Still, it was enough to credit the old town with a poet— Captain Sewall. Some may think that there was quite an array of titles among those old inhabitants. Well, so there was; and let us bear in mind that those were days when a title, either civil or military or professional, stood for something
i The first in Alabama; created by Act of Congress, March 3, 1803.
ii A native of Penn., and a near relation of Gov. Magoffin, of Ky. He represented Washington Co., Ala., in the Miss. Territorial Legislature was in the Const. Convention of 1819 from Clarke Co., and for more than thirty years Register of the Land Office at St. Stephens. He never married. A brother. Thomas Magoffin was a wealthy merchant, of New Orleans.—Ball's Clarke County, p. 448; and Life of T. W. Price, p. 6.
iiiIt was chartered Feb. 13, 1818, and had a fine array of prominent names as incorporators. Toulmin's Laws of Alabama, 1823, pp. 40-45
iv It was "St. Stephens Lodge, No. 9," one of the earliest in the State. Stephens
vHe lived and died in South Alabama; was of local prominence; and has several descendants. He was from Rowan Co., N. C., and the son of Frederick and Ann (McBride) Fisher, the former of whom was in the Revolutionary War. Wheeler's North Carolina, vol. ii, p. 392; and Draper's King's Mountain and its Heroes, p. 304
viHe was the father of Dr. Sewall, and later removed to Mobile. The editor has two of his poems in manuscript.