(This has been transcribed from Chapter Two – Jefferson County and Birmingham History 1887 by Teeple & Smith Publishers)
Great excitement in Jefferson County
About the year 1836 great excitement was caused in Jefferson County, Alabama in consequence of the hostile attitude of the Seminole and Creek Indians, especially the latter.
The treaty which had recently been concluded between the General Government and Indians for their removal to the West caused great dissatisfaction among a large portion of them, and several murders were committed between Montgomery and Columbus, Georgia, and other outrages, which finally resulted in a state of war.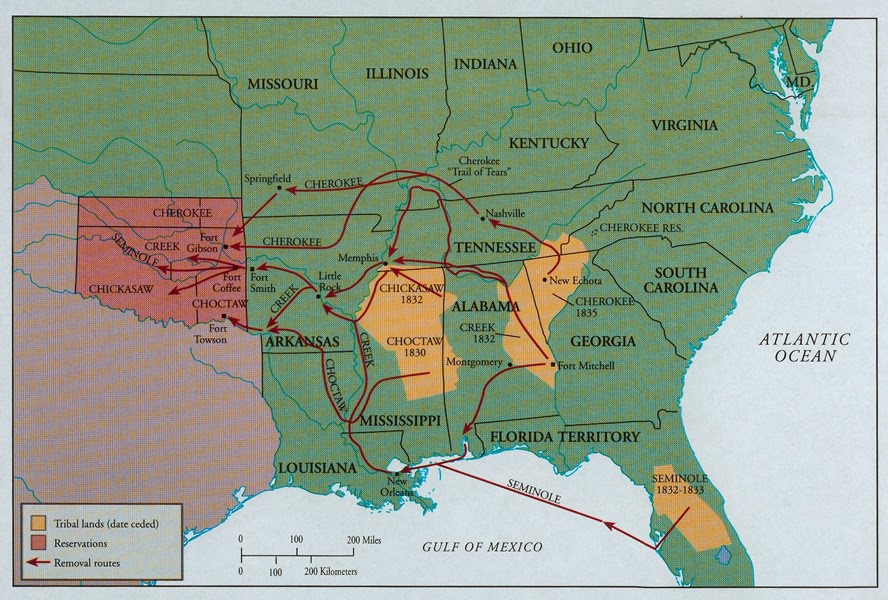 Governor called for volunteers
The Governor made a call for volunteers, and Jefferson County, as usual in such cases, responded promptly, and a company of near 100 men was soon raised, and James McAdory was elected captain.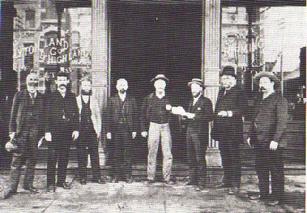 I forget the names of the other officers, or I would gladly give them, as they were a gallant set of boys, and spent a hot summer in the sickly climate, at that time, of South Alabama, serving faithfully till the object of the campaign was accomplished, and the hostile Creeks were captured and sent via Montgomery and Mobile by water to their new homes. The captain and most of his men returned, but several contracted disease which finally proved fatal.
Regiment sent to Florida
About the same time a regiment commanded by Colonel Dent, of Tuscaloosa, was sent to Florida against the Seminoles. There were some of the Jefferson boys in that expedition, but their names are not recollected. In that campaign, the gallant Mims Jemison was killed.
A fine regiment from Tennessee, under the command of General Armstrong, passed through our county near that time on their way to Florida. Some of the best blood of the Volunteer State was spilled on the 'Tampas' desert strand." In that campaign, I recollect that Colonel Guild and one of General Carroll's sons were among them, and I think the immortal Cheathum was also with them, but am not certain.
They spent several days resting and recruiting for the long march at the fine country residence of Colonel Dupuy one and a half miles south of Birmingham.
Land belonged to the Colonel
At that time the land on which Birmingham is located, and all between that and his residence, belonged to the Colonel, and with genuine Virginian hospitality he threw open his parlors and well-filled cribs to the volunteers and their horses, and they had a good time for about a week, but unfortunately while there the measles broke out in the camp and was left in the family, by which misfortune the Colonel lost twenty likely young negroes, worth about $10,000. I have always thought that he should have been reimbursed from the United States Treasury, but as that kind of property was not very popular with the majority in Congress all applications for compensation by our representatives in Congress have been refused.
The remainder of the Creek tribe which had not been sent by water soon after passed through Elyton, and rested a short time there on their march to their new homes. I recollect noticing the chiefs as they sat on the piazza of the Taylor Hotel, and I think a finer looking set of men, consisting of some twenty or more, were seldom seen together.
If there is any truth in phrenology, I don't think they would have suffered by comparison with the Congress of the United States, which, at that time, contained such men as Clay, Webster, Crittenden, Menifee, Underwood, Graves, Bell, Grundy, etc.
New Historical Series on Colonial America.
Shop Amazon Warehouse Deals – Deep Discounts on Open-box and Used Electronics
Check out genealogy books and novels by Donna R. Causey
 ALABAMA FOOTPRINTS: Settlement: Lost & Forgotten Stories  is a collection of lost and forgotten stories of the first surveyors, traders, and early settlements of what would become the future state of Alabama

.
Read about:
A Russian princess settling in early Alabama
How the early setters traveled to Alabama and the risks they took
A ruse that saved immigrants lives while traveling through Native American Territory
Alliances formed with the Native Americans
How an independent republic, separate from the United States was almost formed in Alabama