(This has been transcribed from The Alabama Historical QuarterlyThe Alabama Historical Quarterly, Vol. 33, Nos. 03 & 04, Fall and Winter 1971 – The diary was shared by Edith Grace Jemison and Lucretia Hutton. Both are great-granddaughters of Robert Seaborn Jemison. Edith Grace Jemison was also a noted historian and author of the book, Historic Tales of Talladega , published in 1959 which is still available and a good source for historical and genealogical research in Talladega, Alabama. Hugh D. Reagan, a noted Alabama Historian added endnotes throughout the Diary)
JOURNEY TO TEXAS, 1854 PART III:
THE DIARY OF ROBERT SEABORN JEMISON OF TALLADEGA
by
Hugh D. Reagan
May 1st Have been confined to my Room all day with a hot faver — the boyes have been flying Round trying to affect a trade but have not succeeded yet in doing anything. I am getting willing to start home as are all the crowd — We would like to visit eastern & northern Texas but we have to labor under too many disadvantages.
May 2nd Still quite sick—Called in a Physician (Dr. Litten) who has dosed me pretty heavily to day—thinks I will be well or dear of disease in a few days—Sayes that my system has been preparing some time for a severe attack of fever & is just on the point of developing Itself—how sick I have been today from the Influence of disease & medicine no one can concieve except him who has passed through a similar ordeal. My Dr. is a glorious little fellow—the boyes kind & attentive & Capt. Cleavelands family with whom we board just as accomodating as can be—all of which combined adds no little to my feelings If It fails to alleviate pain—I think Robin will Rise with It yet at least I hope so & I am far from dispairing.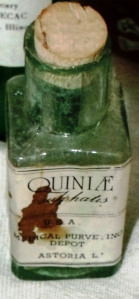 May 3rd Flat on my back still—Grunting—Groaning—puking and purging. The Dr sayes my symptoms are favorable for a Recovery—but I tell you little ones—white folks and all Robin feels awfull bad—Indeed he does. My head feels as though a Waggon & team was passing through It constantly & as If it was as brainless as a Soft Gourd—but I am taking quinine which accounts for It. If I could only hear from my dear family— Methinks I could bear up much better under the weight of my afflictions—Not one word have I herd since leaving home—Nor can I promise or flatter myself that I will hear—short of my arrival home. The kindness & patience of Shack & Carter Ican never forget or fully repay.
May 4th Not much change to note in the state of my feelings or case. I think I am slightly better —fever giving way & somewhat clearer the Influence of Medicine to day — The Dr is rather letting me rest at least from Strong drugs & of course I feel much easier — though I am powerful on being weak. My little Dr. is skillful & I have every confidence in his bringing me out — he sayes he will & every appearance in my case so far as I can judge proves so. I am confortably situated & get every attention & delicacy that a sick man could desire — except good water — I use cistern — the best in the place but it fails it satiate my thirst.
May 5th Today thank Goodness I am able to not some Improvement in My case. Dr. Litten sayes I am decidedly better—I can sit up rite smart but oh! how weak. If I could quit thinking so much about my family — home and friends I think my recovery would be more Speedy — but that is impossible. My Room joins the Parlor & the young ladies play frequently on the Piano at my Request — which to Some extent destroys the Monotony of a Sick Room & chases "dull care away." The girls are pretty entertaining — In fact catching — play finely on the Piano & Guittar & Sing like Nightengales I call for Lilla Dale every day — God bless the Women, Sick or well they are my gardian angels.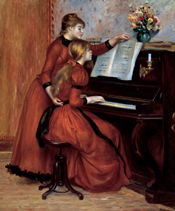 May 6th On Rising ground in the general—every day or so the Dr. gives me a dose of drugs that pops me pretty heavily—but after the affects are over I always feel better—All I desire now is just to gain strength sufficient to start home and be blest with a continuence sufficient to enable me to Reach that Glorious port. The boyes are as patient as lambs & as kind as heart can desire all of Which tends greatly to my Recovery and Increases the Weight of obligations which is already heavy—Remps is low down—calls in but seldom & payes but little attention to me—he is thoroughly home sick & I wish he was there. Carter sold his horse at Auction—loss 20 dollars.
May 7th Don't feel altogether so well today but presume my feelings are merely temporary — the Dr says It is more the state of my mind than disease. Remps could stand it no longer &left us today for home all alone — joy go with him & good luck attend him. Coming over the Gulf he is the boy what called the crowd around him & made the following proposition "We are liable to take sick — no telling which first & I want the crowd not one member to forsake in any case No matter what comes, If we are detained six months with a sick member. We started together & If we are spared our lives Will return together" Where is Dave his promises and propositions? I have met many such in my short career, I love to find them out.
May 8th Felt somewhat stronger today—have set up & crept round the Room a little—I am not able Really to walk at all but— my desire to get well & off home armes me with Supernatural strength. I fear however my great eagerness on the subject will cause Me to overdo the mark. The boyes keep in fine spirits and that bowies me up no little—their daily employment is waiting on me—bringing me cystern water & C. Their chief amusement playing Back Gammon over which they laugh & make as merry as though were at home and every thing Right—We have a host of Strangers coming in every day from the States though It has been our fortune to meet up with but few acquaintances. Top is here doing nothing as yet visits me every day & Whiles away a few hours—he is anxious to leave but I think is low in funds—he is a first Rate fellow.
May 9th Gradually & slowly Improving. Dr. Litten thinks I will be well enough to start by the 13th So as to Reach Galveston on the 17th and take a Steamer that leaves that port on that date for Orleans. God grant I say I shall never feel more thankful for anything I know — as the time approaches how anxious I grow — become more & more Impatient every moment. I have counted again & again every place the papering is torn or soiled in my Room — the brick Round the fire place — the Moulding on the Mantel — the Nails Round the Wall — the turns on my bed stead posts — no of vials, Bottles — In fact every thing in the Room — Court is in Session in town — the Court house about fifty yeards from my window & I amuse Myself at the hoarseness of the Sheriff bawling & Squalling for Witnesses & Jurors — their Running & C.
May 10th Still crawling up hill though It seems to be verry slowly — Shack procured a Buggy this morning & gave me a small Ride which Revived me much. I am walking about the house a little — have been in the Parlor & had a musical entertainment from the young ladies of the house & Miss Lucy Bolton to whom I had a knocking down — she is pretty affable and possesses all the traits that enoble & adorn the female character — She lives one mile and a half south of Austin—moved from Missouri. I shall not forget Miss Lucy Soon. I am certain I made a favorable Impression as I learn from My Dr who has a patient at her house that she enquires particularly after me every day. It does me lots of good— once more God bless the Women.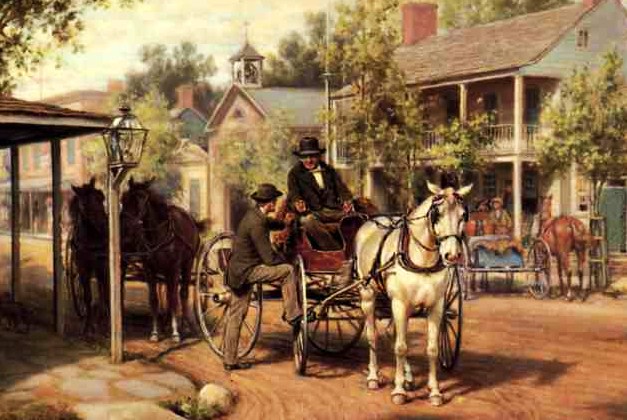 May 11th Dr Litten rode me out in his Buggy this morning showing me many beautiful Residences & building situations in the vicinity of Austin & out to Shoal creek one mile ½ north of town where I saw the sublime and awful in the Way of precipices & deep yawning Gulfs. I have never Witnessed such Bluffs on so small a stream & in such a level Country — on the banks of the little Stream we gathered quite a variety of choice & Rare flowers — of which I made a beautiful Boquet & have It in my Room at this time—the Ride helped me very much. In the evening I & Shack took a Ride but we went Rather too far & I was some what fatigued. Tonight the Dr gave me pills & tomorrow I expect not to feel so well — at least during their action.
May 12th Shure enough as I predicted I have felt badly all day—but I think I am done With drugs for the present at least. This has been a gloomy—cloudy day—consequently I have kept My Room closely. It is near Sun down and old Sol is blushingly showing his Smiling face. Shack has not sold his horse but thinks of offering him tomorrow at Auction. Tomorrow night is the time set apart for our starting. But I fear we will have to Wait a day or so longer—I am almost afraid to undertake— anxious as I am to get home.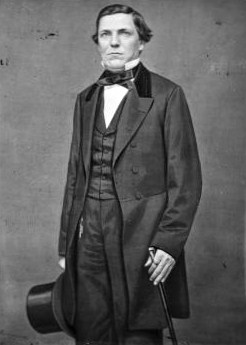 May 13th feel much better & think am Improving Rapidly. This was the day set apart for our departure home — but the Dr thinks I have hardly strength sufficient to stand the fatigue Incident to stage Riding. So we have concluded to wait until Tuesday Morning — how slow time passes — every minute is as an hour — every hour — a day — but be patient Robin. This evening by the kind Invitation of Gen Hamiltoni who sent in his carriage Carter & I have gone out to his Residence to Remain until time of starting. Shack would not accompanie us — the Gen has an exceeding pleasant & Romantic Residence two miles east of Austin & lives at home I asshure you. Mrs. H., is a lovely little Woman. She takes great pleasure in alleviating the wants of the afflicted — I have Improved at least 100 per cent out here already — the mere Idea of being in the country & getting Butter Milk & clabber & attentions of a kind lady is salutary.
May 14th Have spent this day pleasantly Indeed. My health is Improving Rapidly—under the Supervision & care of Mrs. Hamilton one could but be hastily Restored. Oh! but she is a charming little Woman. Does every thing to contribute to ones comfort — May her dayes be many & happy & when she closes her mortal Career may her spirit be wafted to the heaven of eternal Repose — the land of Immortality — there to sing anthems of prase for ever to that God who takes care of all such soules God bless her & dear children — In the evening Gen. H. — Carter and myself Rode out into the prarie with a Grey hound & had two delightful chases after the Mule Eared Rabit of Texas a very large species & more fleet than our foxes — Rarely ever caught.
May 15th Remained out at Gen Hamiltons until late this evening—When Mrs. H. carried me into town in her Carriage—all the fore noon God bless her—She was engaged gathering Specimens of Gravel & Cactus for my wife. If any Woman ever gets to heaven & occupies a lofty seat on the throne at Gods Right hand It will be that blessed little woman—at 12 oclock tonight We mounted the Mail coach for Houston—once more thank goodness on the Route home—If I had been well I should certainly have got tite from over joy—No It would not have done to drown Such pure—unsophisticated joy in the Bowl. I feel as though I could go through any sort of fatigue yea anything—the furnace to get home. The prospect cheers boyes for old Talladega and the loved ones at home—here goes—Huza—Huza—Huza for Talladega.
iAndrew Jackson Hamilton was born in Huntsville, Alabama in 1815, and was admitted to the bar in Talladega, Alabama in 1841. A few years later he went Texas. Webb, The Handbook of Texas, I, 759. He was married to Mary Jane (Bowen) Hamilton. (b. 1828 GA. d. 1916 Austin, TX)
ALABAMA FOOTPRINTS Banished: Lost & Forgotten Stories (Volume 8)
ALABAMA FOOTPRINTS Banished
reveals true stories, documents and news articles from this sad time in Alabama's history. Some stories include:
Choctaw & Treaty Of Dancing Rabbit Creek
Private Contracts For Removal
Stockades In Alabama
The Long Trail West
Reverend Daniel S. Burtrick's 1838 Journal
An Observer Writes His Memories