(Transcribed by Donna R. Causey)
SAND MOUNTAIN MELUNGEON FAMILIES
A DNA PERSPECTIVE FROM WHEN
SCOTLAND WAS JEWISH AND JEWS
AMONG THE INDIANS
by
DONALD N. YATES.
Sand Mountain is a flat-topped extension of the Cumberland Plateau stretching over a hundred miles along the Tennessee River in the states of Tennessee, Georgia and Alabama. Its twin, Lookout Mountain, lies across the valley, where Interstate 59 runs from Chattanooga, Tenn. to Fort Payne and Boaz, Alabama, near Blountsville. In ancient times, a mixture of Cherokee, Yuchi, Koasati, Creek and other Indian tribes inhabited the area, and the Spanish explorer Hernando De Soto visited its towns in 1539/1540.
Jackson County had 70 persons
In the census of 1950, Jackson County (which constituted the first white county formed in Alabama from the Cherokee Cession of 1816) had 70 persons identified as Melungeon, making it a notable location for this ethnic group. This article will survey the genealogies and ancestry of some of these families, based on the author's own family tree, and incorporating research about to be published in a recent book titled When Scotland Was Jewish. Surnames include Adkins, Beam(er), Black, Blevins, Brown, Bunch, Bundren, Burke, Burns, Cooper, Davis, Fields, Gist, Gunter, Keys, Lackey, Lowrey, Redwine, Riley, Shankles, and Sizemore. Sand Mountain extends from South Pittsburg in Tennessee to Boaz, Alabama.
What a minute, you're going to say. I didn't know Scotland was ever Jewish. Scottish history can't boast of having too many prominent Jews, right? Well, not until now. When Scotland Was Jewish was begun by Professor Elizabeth C. Hirschman of Rutgers University and joined by me as a co-investigator in 2001.
DNA testing and clues
Both of us are of Melungeon ancestry. Using the tools of modern DNA testing and clues ranging from medieval burgess lists to synagogue records, we researched a large community of Jewish and Moorish merchants and court officials who were active in the nation-building phase of early Scottish history, 1000-1300.
Our book discusses, among other subjects, the Judaic origins of the Royal House of Stewart, the identity of Aberdeen's St. Machar, and the possible role of secret Jewish religious practices in the formation of Presbyterianism. Over 150 illustrations and 15 detailed genealogies document not only the Judaic character of Scotland's political, economic and religious history, but also an important tie-in to the Melungeons of the southern Appalachians, including those on Sand Mountain. Chapters on DNA analysis, clan genealogies, the Knights Templar, the Cabala, and the religions of Scotland conclude with an essay on Sir Walter Scott's heroine Rebecca in Ivanhoe, bringing the story of a previously unsuspected Judaic presence in the British Isles down to the present day. In many ways, this study is the sequel to Hirschman's Melungeons: The Last Lost Tribe in America (Mercer University Press, 2005). Jews among the Indians, a work in progress, is also co-authored by Yates and Hirschman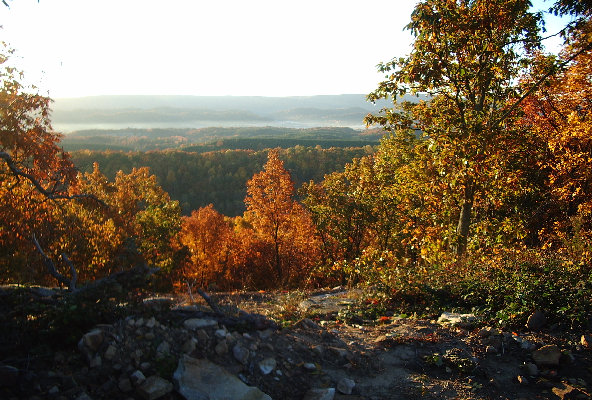 Isaac Cooper, a Choctaw-Cherokee gave a deposition
My own interest in the Melungeons of Sand Mountain began in 1997, when in the course of pursuing some genealogy work on my mother's Coopers, I encountered a very strange court record on USGenWeb. It named one of our ancestors, Isaac Cooper, rumored to have been a mixed blood Choctaw-Cherokee who married a daughter of Cherokee principal chief Black Fox (Enola, Inali, died 1811).
The record presented Isaac Cooper giving a deposition in the home of James Cooper in newly-formed Jackson County, Alabama. It concerned the Great Salt Works of the Big South Fork of the Cumberland River in Wayne County, Kentucky. What in the world was going on? From a legal expert investigating the history of this case, I learned:The Big South Fork of the Cumberland River empties into the Cumberland River in Pulaski Co. East of Burnside.
Salt Water along the Big South Fork
Today, the River is mostly in McCreary Co. KY, and then crosses the border into Scott and Fentress Co's.TN. Years ago, before McCreary Co. was formed, the West/North bank of the River was Wayne Co. KY, and Fentress Co. TN. The East/South bank (the River runs mostly North to South, with a large bend near Bear Creek that turns the flow East to west for a few miles, then it turns South once more), was Pulaski and Whitley Co. KY, and Campbell and then later on Scott Co. TN. In the 1900's, this was a coal mining area, and today, it is a National Park. It is stunningly beautiful place, with large bluffs along the River canyon.
In 1807, John Francis first reported the discovery of saltwater along the Big South Fork of the Cumberland River. This initial discovery was reported to be "near the mouth of Bear Creek, where Richard Slavey now lives".(I believe that Richard Slavey and John Francis where in laws, as both married a woman named Mounts.)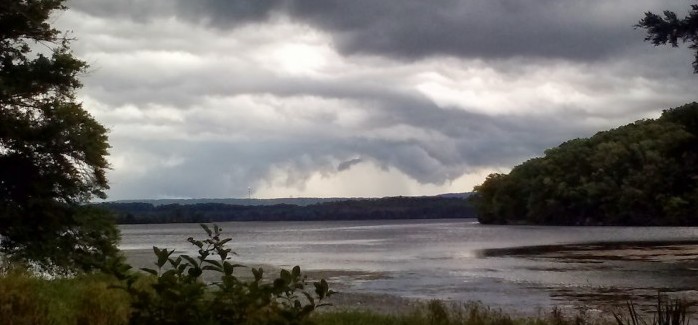 Bear Creek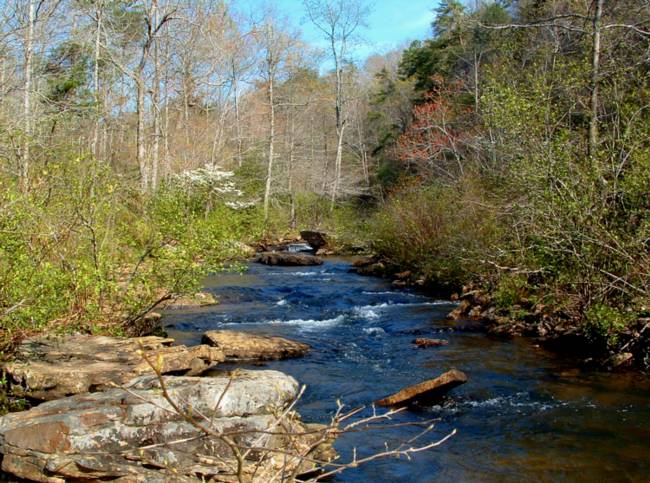 Saltwater wells
Francis and Slavey petitioned the State Legislature, and in 1811, received a Grant for 1000 acres, conditional upon their production of a 1000 bushels of salt. The time limit for this production was later increased, due to the War of 1812. By the time the 1000 bushels were produced (around 1818), several other items of interest occurred: John Francis received another Grant just South of the 1000 acres for the same purpose; Marcus Huling, working with Col. James Stone, sank another saltwater well, on the sight of Francis's other Grant; Stephen F. Conn,Martin Beaty, and a host of other people became involved in these enterprises in several different ways. This activity started a series of Law Suits, lasting up into the 1830's, as well as the accidental sinking of the world's first oil well (Post:  HISTORY: Salt Works of the Big South Fork (BSF), Date: Thu, 15 Oct 1998 22:16:14 –0400, Submitter: Lanny R. Slavey).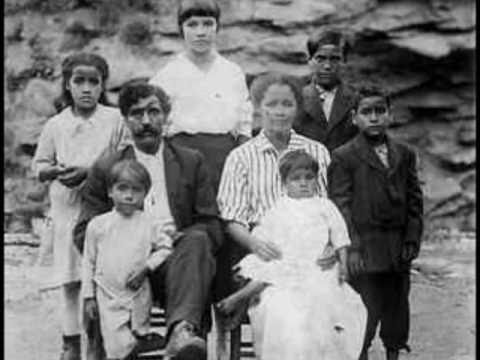 Investigated  the origins of the Cooper name in Kentucky
This chance "hit" sent me on a long odyssey of exploration and self-discovery, one accompanied by not a little soul searching. I investigated the origins of the Cooper surname, the settlement of Daniel Boone's Kentucky, and the seemingly interminable treaties and intrigues that followed the Cherokee's defeat by the British in 1761. Both for me and for my (equally Melungeon and American Indian) wife, Teresa, a Ramey, it has led to cherished new friendships – with Brent Kennedy, with Nancy Morrison of the Melungeon Health Network, and with Dr. Arnold Mark Belzer of Congregation Mickve Israel in Savannah. But I don't mind saying that it has also brought some less-than-friendly challenges from others. Unaccountably, opponents emerged. We learned there were people who were either so hardened in academic orthodoxy or sunk in prejudice that they were unwilling to acknowledge what seemed an ever-growing mountain of evidence about the historical roots and composition of the Melungeons.
Where did all the money go?
After nearly 10 years of grappling with these issues, I am satisfied with the emerging consensus. I have only one remaining question. Where did all the money go? Seriously, I think this is a valid concern. How did our ancestors come to be dispossessed of such a splendid legacy? From a genealogical perspective, the following notes detail some of the land sales, mineral prospecting, manufacturing, trade activities, lobbying, and legal moves of these Melungeon families in an ever-shifting and increasingly complex social environment. The period ends about 1840, a time when the U.S. government (supposedly, on the strength of a one-vote margin in the Senate) removed the Indian tribes west of the Mississippi. But its background can be glimpsed in a centuries-old fight for religious freedom, self-reliance and democratic values. I am proud of this story, and I know the ancestors are proud of us to discover it at last.
This article is dedicated to Bessie Louise Cooper Yates, born on Sand Mountain in Jackson County, Langston, Alabama, October 22, 1917, the daughter of John Wesley Monroe Dolphus and Dovie Palestine Goble Cooper, both longtime Sand Mountain residents. An alumna of Berry College, Mount Berry, Ga., she lives in Northwest Florida and has 10 grandchildren and 8 great-grandchildren.
Start researching your family genealogy research in minutes. This inexpensive Ebook has simple instructions on how to get started with FREE sources. Download WHERE DO I START? Hints and Tips for Beginning Genealogists with On-line resources to your computer immediately with the a FREE APP below and begin your research today!
Reviews
"This book was very informative and at a very modest price. One web site I may have missed in your book that has been very helpful to me is genealogybank.com. I found articles about several of my ancestors in their newspaper archives. Thank you for your great newsletter and this book."
"The book was clear & concise, with excellent information for beginners. As an experienced genealogist, I enjoyed the chapter with lists of interview questions. I'd recommend this book to those who are just beginning to work on their genealogies. For more experienced genealogists, it provides a nice refresher."
READ THIS BOOK FOR FREE ON YOUR COMPUTER!
THEN SIGN-UP FOR THE 30-DAY FREE TRIAL BELOW: