Selma is known worldwide
The city of Selma in Dallas County, Alabama is known worldwide due to its prominence in the Civil Rights struggles and march from the Edmund Pettus Bridge to Montgomery, Alabama, but there is much more to learn about Selma. Continued below

Home of 13th Vice President
Located on a high bluff of the north bank of the Alabama River in Dallas County, Selma is near the geographical center of the State. It was the home of the 13th Vice President of the United States William Rufus Devane King. From one or two log cabins in the wilderness of Alabama in 1815, Selma became a populous and wealthy city in only fifty years. Today, Selma is one of the oldest surviving cities in Alabama and has the largest historic district with over 1250 historic structures.
Thomas Moore was the first white settler in the vicinity of what would later become Selma. In 1816, Thomas Moore settled in what was originally known as High Soap Stone Bluff. After Thomas Moore built his log cabin, the area was renamed Moore's Bluff. Moore's log cabin was approximately located where Water and Green streets meet. He supported himself and his family by fishing and hunting and remained the only inhabitant for about a year. Several families from Tennessee joined him in the small community by 1817. However, Thomas's family and the new settlers were plagued with fevers from malaria and other diseases so they left the location.
In 1817, John Simpson built a log house where James J. Bryan's store later located followed by a log house built by Elias Parkman. A large log house was built at the corner of where Greene and Water street by Mike Woodall for an eating house, or hotel. It was in this house that General LaFayette was entertained in 1825.
Vice-President William Rufus King. King was the only Vice President from the State of Alabama and held the highest political office of any Alabamian in American history. He was the third vice-president to die in office.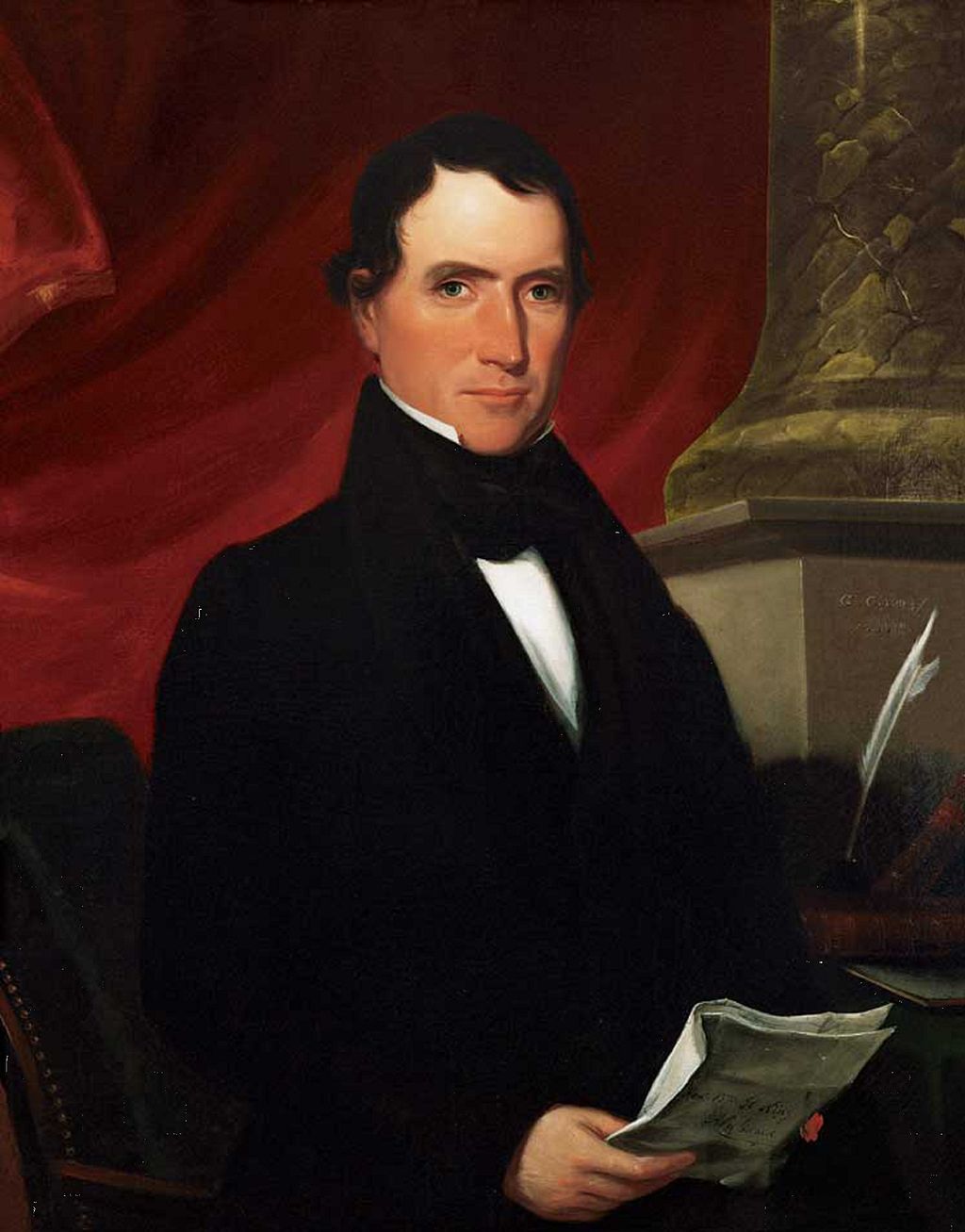 King's home was built on the Alabama River
Colonel William Rufus King, having located three miles south of Selma around 1818, took an active part in establishing the town of Selma. Colonel King was a young diplomat, first in Naples and later to St. Petersburg, Russia, prior to his move to Alabama. After completing his Russian tenure, he followed his older brother, Thomas DeVane King to Alabama. His brother settled in Tuscaloosa, Alabama, while Colonel W. R. King settled on a large bend of the Alabama River in Dallas County. There he built his home, Chestnut Hill.
On the 16th and 18th of March, 1819, before Alabama was admitted as a State into the Union, William Rufus King and George Phillips bought from the United States all of section 36, township 17, range 10, and section 31, township 17, range 11, lying north of the river, which equaled about 1,101 acres.
A company was organized for the purpose of laying these lands off into a town.
Origination of Selma's name
Colonel W. R. King, upon perfecting the organization of the company, was given the privilege of naming the town. Being of a literary turn of mind, and fond of the writings of ancient poets, he named the new town Selma. The name comes from Ossian's epic poems Songs of Selma. Ossian, a blind poet, was the narrator and purported author of a cycle of epic poems published by the Scottish poet James Macpherson around 1760. Macpherson claimed to have collected word-of-mouth material in Scots Gaelic which was said to be from ancient sources. "Ossian's poems caused a sensation when they were published on the cusp of the era of revolutions, and they had a massive cultural impact during the 18th and 19th centuries. It is said that Napoleon even carried a copy into battle."
The Songs of Selma are the most famous poems of Ossian. Selma is the fictional royal castle of King Fingal, an invention of Macpherson, however, it is not mentioned in the Celtic tradition. In Greek, the word Selma means a seat, a throne or a row of seats.
The Dawson-Vaughan House in Selma, Dallas County, Alabama was the home of Elodie (Todd) Dawson, Abraham Lincoln's half sister-in-law, Elodie Breck Todd was the daughter of Robert Smith Todd and Elizabeth L. Humphreys and the wife of Nathaniel Henry Rhodes Dawson (1829-1895).
Elodie (Todd) Dawson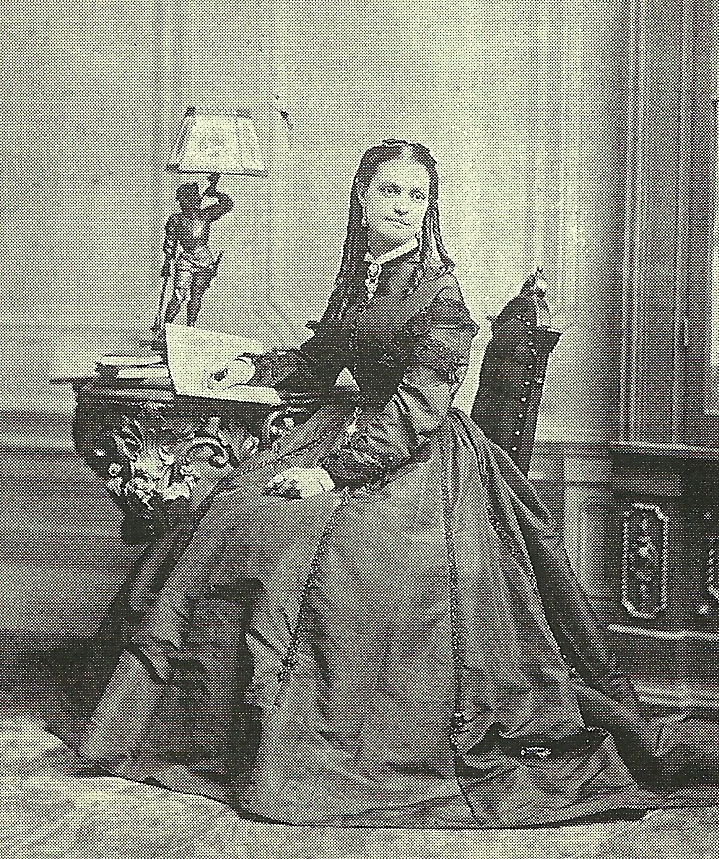 Film of Selma, Alabama in the 1930s.
Have you heard excessive brain labor causes baldness or the cure for wrinkles is a tepid bath in bran? Do you want to know Thomas Jefferson's recipe for Vinegar of the Four Thieves or how to make Ox Tail Soup? Have you ever had 'blueberry pickles', 'batallia pie' or 'snow birds'? You will learn all this and more in "Vinegar of the Four Thieves."
VINEGAR OF THE FOUR THIEVES: Recipes & curious tips from the past is a collection of household tips, medical cures, clothing care, and old recipes from the 1800s and 1900s. Many of the tips, such as the household cleaners, cooking tips, and ways to control pests, still work and are helpful in today's 'green' environment while others such as 'how to cure a dog of eating eggs' will make you laugh. Either way, this book will help you appreciate the difficult life your grandparents endured. With Bonus: First two chapters of novel Ribbon of Love
Check out all books and novels by Donna R. Causey