Click http://www.alabamapioneers.com/honor-your-ancestor-on-alab…/to see how to honor your ancestor as a Notable Alabama Pioneer
Happy Birthday!
JOHN HOLLIS BANKHEAD,SR.
BIOGRAPHY and GENEALOGY
(1842-1920)
Fayette, Marion, Lamar County, Alabama
John Hollis Bankhead of Fayette County, Alabama, was born on his father's farm in Moscow, Marion County (now Lamar), Alabama, Sept. 13, 1842, the son of James Greer Bankhead and wife, Susan Fleming Hollis. He was self-educated, a farmer.
The Bankhead House (below) is the long-time home of John Hollis Bankhead, Sr. whose efforts to develop waterways, roads and industrial enterprise strongly impacted the District's economic development. As a Congressman and Senator for 33 years, Bankhead chaired committees on canals and waterways, post offices and public buildings, and introduced legislation implementing federal highways. His efforts to channelize the Warrior River provided access for the District to southern ports and international markets.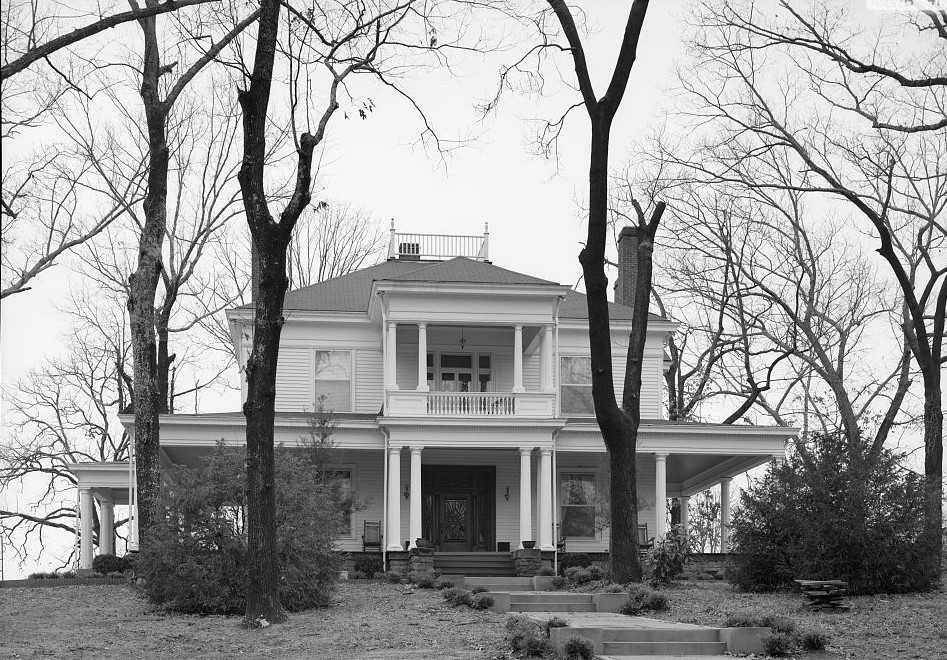 He served four years in the Sixteenth Alabama regiment Confederate States army, being wounded three times.
He represented Marion County in the general assembly, sessions of 1865, 1866 and 1867 and was a member of the State Senate, 1876-77, and of the House of Representatives 1880-81. He became warden of the Alabama penitentiary from 1881 to 1885; was elected to the fiftieth, fifty-first, fifty-second, fifty-third, fifty-fourth, fifty-fifth, fifty-sixth, fifty-seventh and fifty-eighth Congresses, receiving 8,073 votes to 4,218 for T. B. Morton, Republican, in the race for election to the Fifty-seventh Congress. He was victor over his opponent, Capt. Richmond Pearson Hobson, in the primary of 1904, as the Democratic nominee for representative of the sixth congressional district of Alabama.
He was a vigorous, logical speaker, a hard worker for his district and a strong advocate of Democratic principles.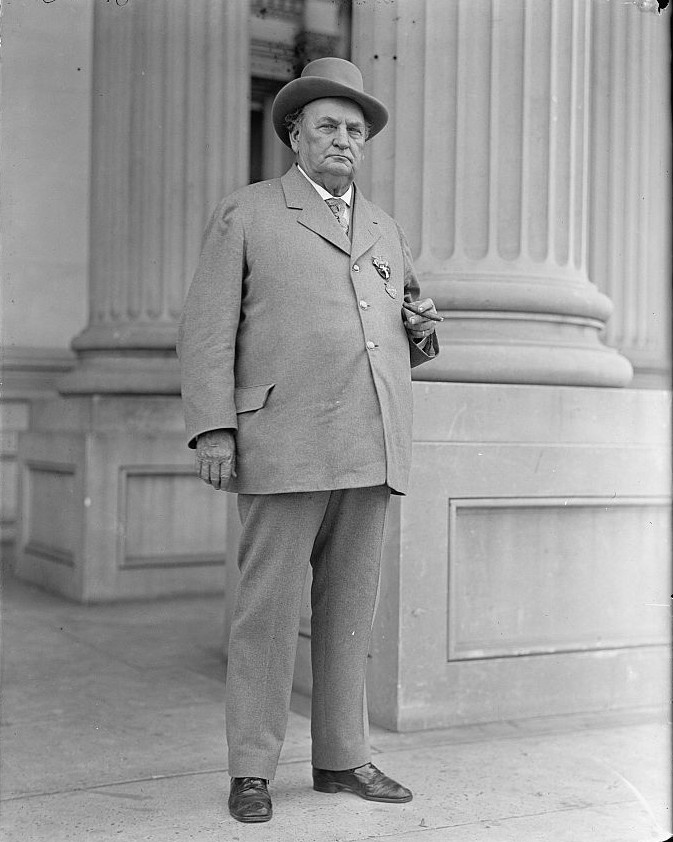 "He endorsed appropriations for public roads rather than expenditures for an excessively large navy. He was large in size, dignified in bearing, and of great influence in Congress. He was a member of the rivers and harbors committee of the lower house of Congress."
On Nov. 13, 1866, he was married to Tallulah James Brockman, daughter of James and Elizabeth (Stairley) Brockman, of Greenville, S. C.
Their known children were:
Louise Barriolhet Bankhead
Marie Susan Bankhead
John Hollis Bankhead, Jr.
William Brockman Bankhead
Henry McAuley Bankhead
Senator John Hollis Bankhead (below) at Confederate Reunion, Washington, D. C. with granddaughters, Tallulah, left and Eugenia, Right 1917 by photographer Harris and Ewing
He died March 1, 1920, in Washington, D. C. and is buried at Oak Hill Cemetery in Jasper, Alabama.
SOURCES
History of Alabama and Dictionary of Alabama Biography by Thomas McAdory Owen, Marie Bankhead Owen, S. J. Clarke Publishing Company, 1921
Findagrave.com # 7366106