A SPECIAL REUNION
by
FRED HARVEY WILLIAMS
My name is Fred Harvey Williams and my GGGGrandfather George French came to Alabama from Greenville, SC in about 1843.   My parents divorced when I was less than a year old and I never knew my father's family.  I found them in 1997 and discovered that I had six brothers and a sister (four wives).   Since then we have had an annual reunion on Father's Day.  It has been an exhilarating experience.
Gradually, I found and talked with my younger brothers and sister.  Since we had different mothers, we really only knew the members of our immediate families.  The other children knew a little about each other, but most of them did not know anything about me. However, during this entire time, our oldest brother Jimmy was missing.  No one in the family had seen him for several years, and no one knew where he was.  By a stroke of luck – or God's intervention – that all changed.
Roanoke, Randolph County, Alabama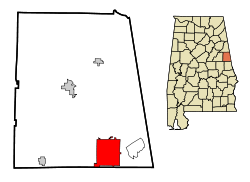 On January 3, 1999, my aunts Frances and Jimmie went to Roanoke, Alabama.  Their primary purpose was to visit with aunt Cassie who had suffered two heart attacks, a broken hip and a staph infection, and was seriously ill in the Randolph County Hospital (where she died later that month).  While they were there, aunt Doris recalled a meal two years earlier in a Valley, Alabama, Krystal Restaurant.  The waitress' name was French, and Doris asked her about her French connection.  She told them she was the ex-wife of Jimmy French.  Doris asked some more questions and found that this indeed was her nephew and our brother, and that the waitress, Jean, had two daughters, Carol and Kitty.
On January 6, cousin Charles Cone sent me a letter telling me about this chance encounter and giving me the telephone number of the Valley Krystal. On January 11, I called and talked to the manager.  I explained who I was and asked if she could tell me anything about Jean French.  She told me that Jean had worked there but retired about a year ago.  She thought her number was still in the files.  I gave the manager my home and office numbers, and told her to ask Ms. French to call me if she felt comfortable doing so.  The manager agreed to do this, and then surprised me by telling me that Jimmy lived and worked there in "the valley" (of the Chattahoochee River) when she last saw him!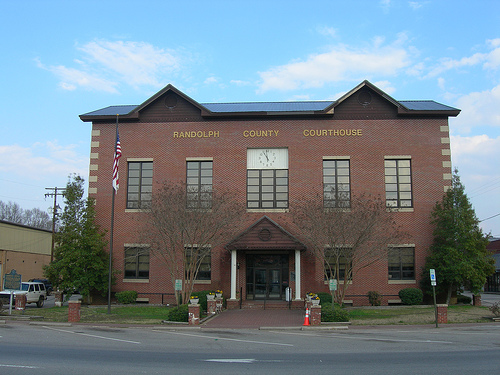 About 8:15 that evening, my brother Mike called.  His first words were, "You've done it."  Jean had gotten a somewhat garbled message to Jimmy, and he had called Mike to confirm it.  Jimmy said some guy named Fred Williams was trying to get in touch with him, and claimed to be his brother. He had never known anything about another brother.  Was this for real?  Mike assured him that it was, and gave Jimmy a lot of details about my family and my search.  After completing the call, Mike immediately called to let me know Jimmy had my number, and would probably call soon.
Sure enough, at 9:00, he called.  Jim (not Jimmy) was a construction manager with Fluor-Daniel, the largest construction company in the world.  He oversaw the installation of instrumentation controls and his jobs had taken him over most of the southeast. Since a stroke in 1995, he had been back in West Point, Georgia, about six miles from where he was born, and thirty-seven miles from Roanoke.
On November 14, 1998, he married his childhood sweetheart, Dot Whaley. That weekend, Charlene and I went to West Point to meet them.  After eighteen months, the circle was complete.  What a great feeling to finally put all the pieces together and meet this wonderful family I never knew existed less than two years before.
Fred Harvey Williams (AKA George Alfred French, Jr.)
Tallahassee, FL
Who Controlled And Organized The New State of Alabama?
Tuscaloosa Had Three Other Names
Chandelier Falls & Capitol Burns
Alabama Throws Parties For General LaFayette
Francis Scott Key Was Sent to Alabama To Solve Problems