On March 31, 1916, Julia Strudwick Tutwiler's death was reported in the Florence Times. Julia Sturdwick Tutwiler died on March 24, 1916, in Birmingham, Alabama. She was a woman with progressive ideas who contributed much to the education and penal system in Alabama.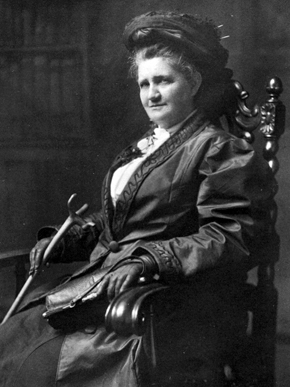 Julia Tutwiler (Alabama Department of Archives and History)
Women were the intellectual equals
Julia Tutwiler was born in Havana, Alabama to Henry and Julia Ashe Tutwiler on August 15, 18411. Her father believed that "women were the intellectual equals of men and should be educated as such."2 At the time there was a lack of higher learning institutions for women in Alabama. Her father sent Julia to a boarding school in Philadelphia. She returned to Alabama during the Civil War and taught at a school her father established, Greene Springs School for Boys in Hale County, Alabama.
In 1866, Julia attended Vassar College in New York for a semester in 1866. In 1867, she took a position at Greensboro Academy in Hale County and where she was appointed co-principal. She next taught at Greene Springs Academy in Sawyerville, Alabama until 1872. She continued her education in Germany, France and Washington and Lee University.
Tutwiler returned to Alabama in 1876 and taught languages and literature until 1881 at Tuscaloosa Female College.
She served with her uncle as co-principal
Julia Tutwiler served with her uncle, Carlos G. Smith, as co-principals of Livingston State Normal School and was the first (and only) president of the college. This school became the University of West Alabama and with her support, in 1892 ten Livingston-educated students became the first women admitted to the University of Alabama. The college received the first state government's appropriation for women's education. She became known by mamy as the 'mother of co-education in Alabama and a key figure in the creation of the Alabama Girls' Industrial School which evolved into the present-day University of Montevallo.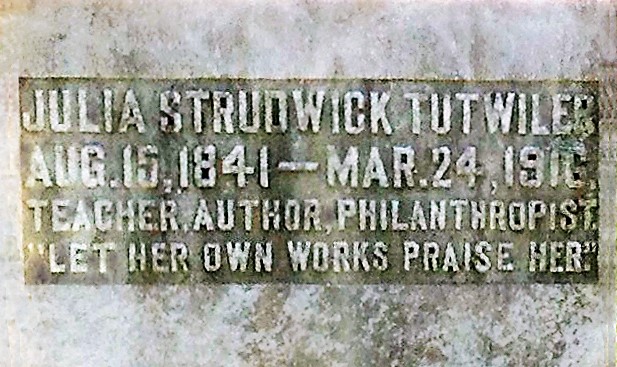 Angel of prisons
Tutwiler was also called the 'angel of the prisons,' because of her push for many reforms in the Alabama penal system. Through her influence, separate prisons were established for men and women. The women's prison in Wetumpka in Elmore County, Alabama is named after her.
Julia was also and accomplished writer, and in 1931 her poem "Alabama" was immortalized as the official state song.
Julia was also and accomplished writer, and in 1931 the lyrics in her poem "Alabama" were immortalized as the official state song. The poem was composed while she was living in Germany. "Designated "Alabama's First Citizen," Tutwiler was inducted into the Alabama Hall of Fame (1953) and into the Alabama Women's Hall of Fame at Judson College (1970)."3
Start researching your family genealogy research in minutes for FREE! This Ebook has simple instructions on where to start. Download WHERE DO I START? Hints and Tips for Beginning Genealogists with On-line resources
to your computer immediately with the FREE APP below and begin your research today!