Our ancestors had many hints for making household tasks easier in the 1920s.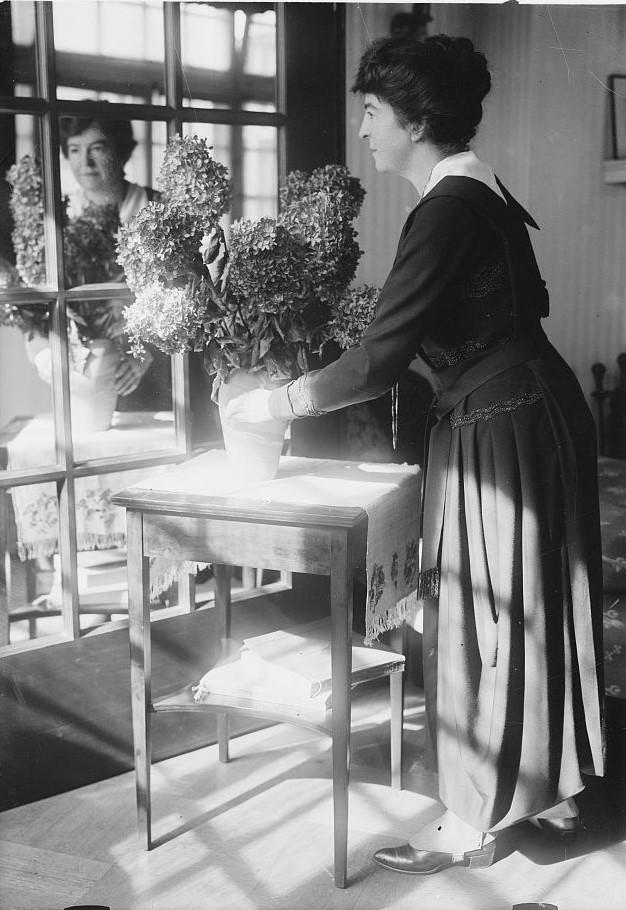 Household hints from the 1920s
Brass that is badly discolored and tarnished can be cleaned if rubbed first with salt and vinegar or oxalic acid, then given a thorough washing with soap and water and polished with some metal cleaning preparation
It is claimed that new kid gloves will go on the easier if an hour or so before you are ready to put them on for the first time, you place them between the folds of a damp towel. The dampness stretches the kid.
The stems of cut flowers should never be cut with scissors, but rather with a sharp knife. If scissors are used the stems become compressed and the tiny pores close up so that no water can reach the top of the stem.
Vinegar of the Four Thieves -m

any people swear by this potent natural remedy for many illnesses –

Would you like to know Thomas Jefferson's recipe for Vinegar of the Four Thieves or how to make Ox Tail Soup? Discover this recipe as well as many household tips from the past in

Vinegar of the Four Thieves: Recipes & Curious Tips from the Past