When Alabama was first settled by the French, they faced a big problem. There was a shortage of women so France came up with a solution. They recruited a number of young women to settle in Alabama and sent them to Alabama to become wives of the early colonists.
They were conspicuous by reason of their virtue. Normally women were supplied to the colonists by raking the streets of Paris for undesirables, or by emptying the houses of correction. The cassette girls, however, were recruited from church charitable institutions, usually orphanages and convents, and, although poor, were practically guaranteed to be virgins.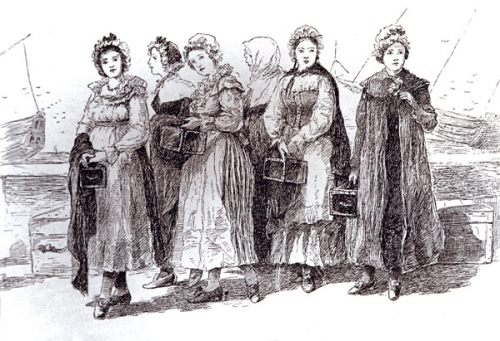 These young women were quickly named the 'cassette' girls because the French government gave each volunteer some clothing and a small trunk called a 'cassette' to take with them to America. Some of the young ladies died of illness after arrival or fell ill aboard ship. The first consignment reached Mobile in 1704, Biloxi in 1719. On arrival they all soon found mates among the male colonists.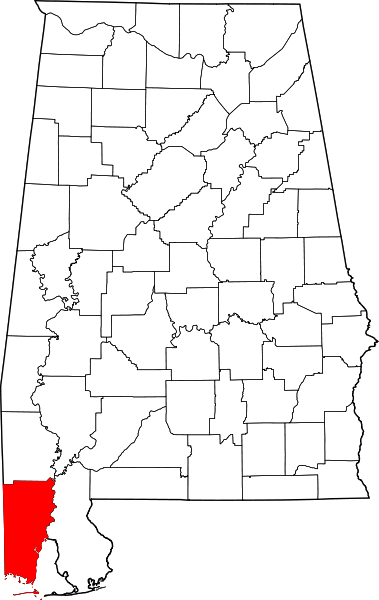 Location of Mobile, Alabama
The book "Old Mobile Fort Louis de la Lousiane 1702-1711" by Jay Higginbotham, (University of Alabama Press): Describes their shipboard experiences and the travel to Mobile. It also tells whom they actually married, and there are some children named when it was known or documented. Jay Higginbotham is the archivist in Mobile, Alabama. There are notes which reference the resource where the information was found, dates etc..
SOURCES
Wikipedia
Pickett, Albert J. History of Alabama
HELP SUPPORT THIS WEBSITE
Click below to see how