The Masonic Apron
by
Vicky Clemmons
My deep love and devotion for the older generations have always been evident by the company I keep, most of my nursing career was devoted to taking care of geriatric patients, my best friends are twice my age, and I never miss an opportunity to sit and listen to what they have to say, I am mesmerized by their stories and they never seem to mind pouring out their hearts to anyone that will listen.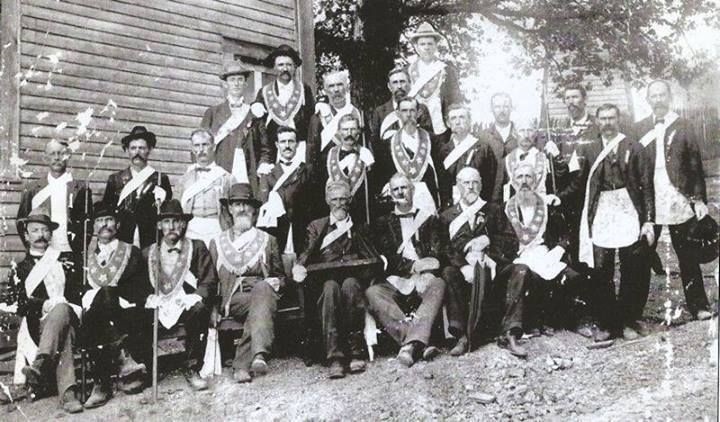 Group from Springville, Alabama – Civil War Masons (Pinterest)
Since I always served in management positions while nursing, I had the privilege to take my daughter, Catie, to work and they always love to see her come since she would go room to room to talk, and believe me, Catie loves to talk.  When she was small and even though she was never out of site, she would always migrate to anyone that looked old enough to be her grandparents.  There have been many times that she would ask if she could go sit with someone older sitting on a bench at our local grocery store or Wal-Mart while I was checking out.  Knowing this background on our family will prepare you for this short sweet story by my new friend Dan Jordan.
Brent-Centreville Library Project
While doing research for our new book at the Brent-Centreville Library, I came up an article about the Centreville Ferry, this was a rare find and for me a treasure, in this article there was the name of the author, an address and a phone number.  This, of course, made me want to know more so I decided to call the number and just see if this person was still there.
Brent-Centreville Library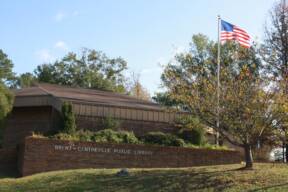 Judging by the article and how old it was I was sure the author would most likely be in a nursing home or possibly deceased but to my surprise he had an answering machine so I left my name and hopefully he would call me back and guess what, he did!  He had the only picture of the ferry we had been able to find, we developed an immediate friendship and gave me some information on his family.
Mr. Dan is a retired detective from Bessemer and also writes stories about the police department and he offered to send me a poor quality picture of the ferry and a short story about the picture so what happened next should be no surprise.  I received a call from Mr. Dan saying to be looking in the mail for the picture and story, this was on a Friday so I knew I wouldn't have my hand on this treasure until at least Monday.
We were watching TV
Sunday afternoon after church my husband and I were in our recliners watching T.V. when the door bell rang, when I opened the door this tall gray-haired man introduced himself as Dan Jordan, he and his lovely wife Vivian drove down to hand deliver the picture.  Of course, I invited them in and we had a most pleasant visit, not only did we talk about his family and things we had in common, he had drawn a pencil drawing of the ferry, his great grandfather and at the bottom information about him and his connection of the ferry.  I was so touched we decided to put it into our new book Images of America – Bibb County.  Now with this small introductory I will get to the story I love to hear him tell, it is short but worth reading.
"Mr. Dan had a grandfather, a Mr. Patterson that was born in Bibb county but later moved to Perry county and started a farm.  Here he and his wife raised their family, crops, livestock and chickens and lead a simple but meaningful life, the place was peaceful, that is until the Civil War; Grandfather Patterson still worked on farm doing what he did everyday but one day some Union Soldiers made an unannounced visit to the farm to help themselves to food, chickens and what they thought some hidden money.
He found his Masonic Apron
Grandfather Patterson let them have the food, the chickens and whatever they wanted from the house but it seems that this was not enough so they told him if he did not tell them where he hid his money they were going to hang him from his own tree.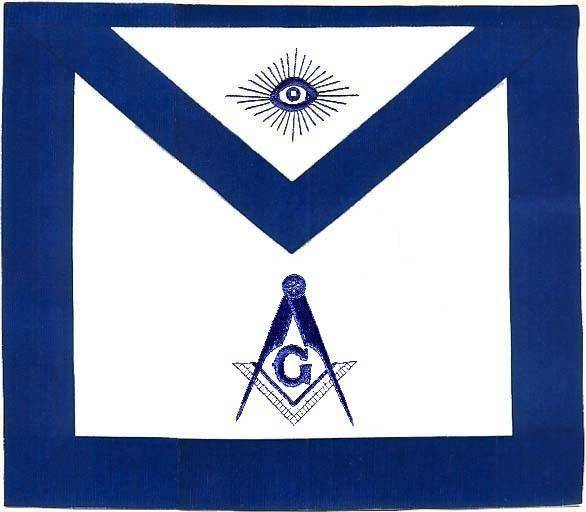 The leader of the soldiers was looting the house while the soldiers were putting up a rope, when he found Grandfather Patterson's Mason apron, upon this discovery he ran out of the house and shouted "Let him go, he is my brother".  The Union soldiers left the farm with the loot and Grandfather Patterson was spared his life.  This story has been passed down through the generations and told to me by his Grandson, Dan Jordan."
See Alabama historical books
Freemasons contributed to America and the state of Alabama through their patriotic service and philanthropic work since 1811, but little is known about their backgrounds. Utilizing the bonds of their fraternity, but without fanfare, the freemasons built schools, orphanages, nursing homes, provided for the sick and elderly, fought wars, and were an integral part in building the state of Alabama and our country. They were, simply put, 'the epitome of good patriots and citizens.