Continued stories from Rev. R. W. Brooks of Escambia, County, Alabama written in 1939
My first and last political speech
Rev. R W. Brooks
1939
"In the Spring of 1887, before the day of primaries, when candidates were nominated in a convention, the Democratic Committee of Escambia County, Florida, called a convention to meet at Bluff Springs. I (Rev. R W. Brooks) was working in a sawmill, but was elected as a delegate to the convention."
"There had been rumblings of a division in the party. I got off from my work at the mill wearing a blue jumper and it was filled with sawdust. I went immediately to the convention, as I did not have much time to spend on politics."
"Every man that ever made a speech know that at certain times and on certain occasions, the speech just comes by itself. I never could stand for anything in an assembly of people to go crooked, and as the convention got crossways on some point, I called the attention of the chairman, got up on a convenient box, jumper, sawdust and all; for fifteen minutes I poured out a speech that so thrilled the crowd, that when I stepped down from the box, half a dozen men made motions to nominate me for the legislature. This was done with a whoop, and I promptly told them I was not in politics."
"After the convention was over and I was walking out in the crowd, a man I did not know accosted me and asked me what business I was in. I told him I was also preaching, and working to keep a better-filled pocket book for preachers were poorly paid. And this was my first and last political speech."
Desire to live is still with the aged
"Years have come and gone since my advent into the world, days of sorrow and days of pleasure have been mixed, not only in my life, but in the life of all, and when the hair is gray, steps are feeble, hearing is imperfect, eyes are dim and desire has failed, you can rest assured you are getting old, and the other shore is not far off, though the desire to live is still with the aged as with the young. In fact the desire to live is in every normal human being, and will be till He gives us dying grace."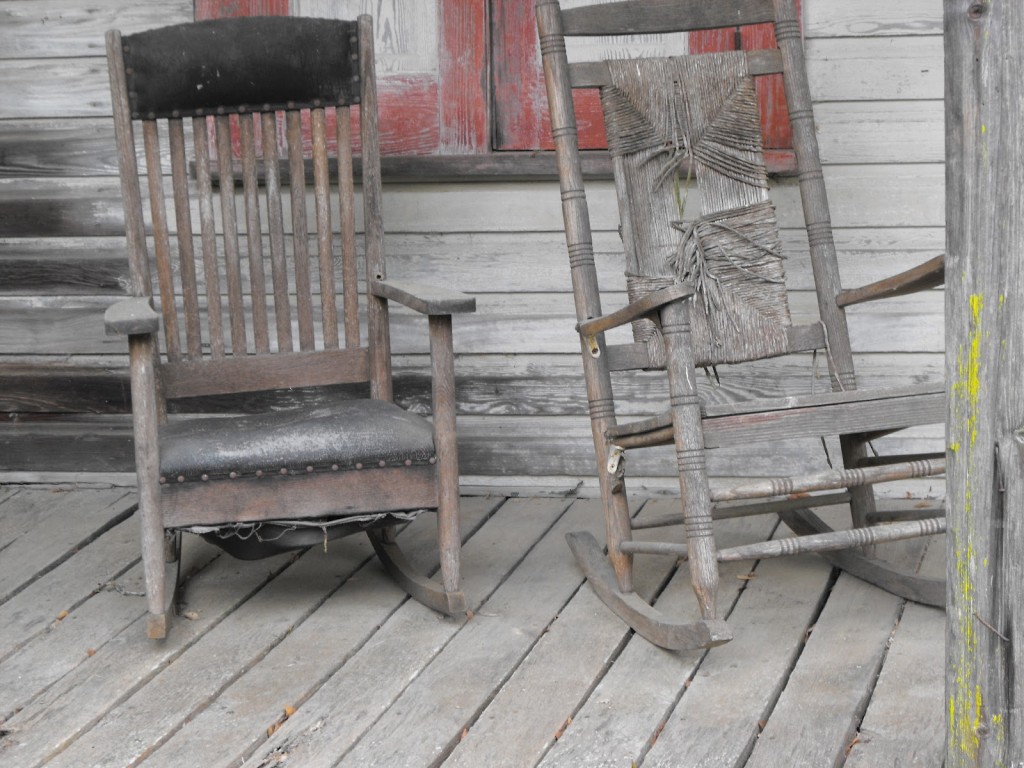 "The saddest part of growing old is that so often we have wasted our lives in foolish living, and have not prepared for the great change that is to come."
This pioneer couple, old in years but young in spirit, saw this county carved from a virgin pine forest to a thriving mill county and one of Alabama's finest farming sections.
Mrs. Brooks is seventy-nine, is very active, keeping house for her husband, who is just as busily engaged in his duties as justice of the peace.
Advancing years have been kind to this couple. Each looks ten years younger than birth records show.
Rev. and Mrs. Brooks are active in church affairs and keep well posted in affairs of the day.
"Mrs. Brooks doesn't miss a thing that comes over the radio during the day and early evening," the aged minister said in way of explaining his wife's knowledge of present day affairs, both national and international."
2/8/1939 S. J.
Author Annie L. Bowman, WPA writer1
1Transcribed and unedited (with misspelled, capitals and grammatical errors) excerpt from a story written by WPA (Works Projects Administration) writer Annie L. Bowman, Escambia County, Alabama, January 24, 1940
Prior to statehood, Alabama was a vast wilderness with a large Native American population. It is only natural that when new immigrants from other states arrived, conflicts over the land would arise. Soon, these small conflicts exploded into war.
Alabama Footprints Confrontation is a collection of lost and forgotten stories that reveals why and how the confrontation between the Native American population and settlers developed into the Creek-Indian War as well as stories of the bravery and heroism of participants from both sides.
Some stores include:
Tecumseh Causes Earthquake
Terrified Settlers Abandon Farms
Survivor Stories From Fort Mims Massacre
Hillabee Massacre
Threat of Starvation Men Turn To Mutiny
Red Eagle After The War