(From The Evening Post New York, New York August 21, 1817)
Much valuable information to emigrants and others, is contained in the following letter from a gentleman now in the Alabama Territory, to his friend in this city.
TOWNS IN THE ALABAMA TERRITORY
PART III
Future Towns in Alabama Predicted
Letter continued from Part II
St. Stephens is a flourishing place, and promises to become a town of considerable importance. It is situated on the west bank of the river Tombigbee, about one hundred miles from Mobile by land, and much farther by water.
Though this place is marked on many maps as the head of tide water, still eth effect of the tide is never perceptible, except when the river is at its lowest stage, during dry weather. No river can, however, be better adapted to large barge and steam-boat navigation, not only to St. Stephens, but at least four hundred miles above there.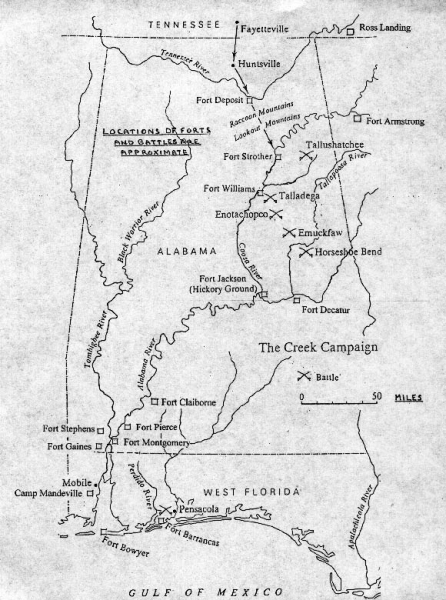 More Trade than Mobile
This town has at present more trade than the town of Mobile. A few miles above St. Stephens there is a shoal across the bed of the river, when it is very low; but the obstruction is a soft chalky stone, which can, with a small expence, (sic) be shaped so as to turn all the water into one channel, and render it passable at all seasons with five feet water.
Falls of the Blackwarrior
At the falls of the Blackwarrior,  (Black Warrior) the east branch of Tombigbee, a very flourishing town, in all probability, will ere long be erected. This place being the natural head of boat navigation on that river, in the heart of a fertile country, and being already a village of some trade, no doubt can be entertained of its immediate prosperity. The lands, however, are not yet surveyed, and it is uncertain, therefore, when they will be in market. It may be remarked that merchandize destined to Huntsville in Madison county, (A. T.) passes from this place over land to Tennessee river. I think these falls are 300 miles by water from St. Stephens. On the main Tombigbee no place is yet located for a town as I recollect.
Fort Claiborne
At fort Claiborne, on the Alabama river, 200 miles from Mobile by land, and 40 miles east of St. Stephens, a considerable village has been made since the war, where there is a brisk retail trade to the settlement in its vicinity. It lies on the east side of the river, on very elevated ground, called the Alabama heights.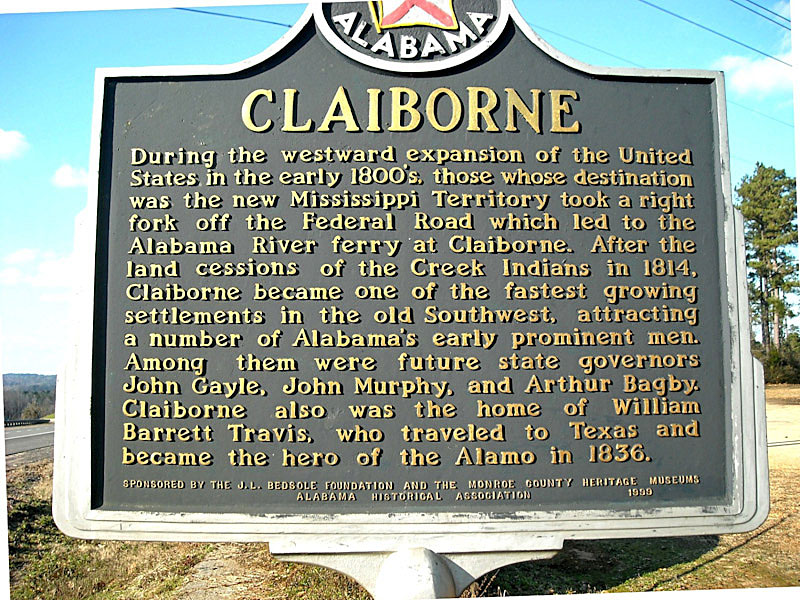 Town of Jackson
The town of Jackson lies on the east side of Tombigbee, ten miles below St. Stephens, near what is called Bassett's Creek. It is regularly laid out and incorporated; has 8 or 10 stores, and is a handsome place, and well watered.
Discover more lost and forgotten stories about Alabama in:
The first four Alabama Footprints books – Volumes 1-IV have been combined into one book