An excerpt from
DALE COUNTY AND ITS PEOPLE DURING THE CIVIL WAR
(Reminiscences of Mary Love (Edwards) Fleming)
WORK FOR THE SOLDIERS, FURLOUGHS. DESERTERS
We had no sewing circles or any other kind of aid societies as were common in towns and in some communities in the South. Perhaps this was because many of our people lived too far apart for such organizations and because everyone was so busy. But almost every family worked hard to supply clothing and other necessaries for the soldiers, and these things were usually collected in the community and shipped together to our men in the army.
Uniforms and other clothing were made, and socks, comforters, gloves, etc., were knitted and sent to our men. When the women were able to do so they put into the boxes extra articles for those soldiers who had no wives or mothers or sisters to supply them. The young ladies knitted pretty comforters and gloves and sent them to their sweethearts and young men friends.
The usual way of shipping supplies to the soldiers was to have all the articles ready by a chosen time when the soldiers of the home company would be notified and one of them would be furloughed home so as to take back these supplies. The younger girls and boys- were delighted to have a share in the work of preparing things for the soldiers. How busy some of the small children would be getting ready little sacks of chestnuts, ground peas, and chinquepins, and on the sacks we were allowed to write our names. And when the soldiers wrote to thank us children for our gifts, we were very proud.
The supplies for the army were packed in strong boxes which contained a varied assortment of coats, trousers, shirts, socks, underwear, blanket shawls, and other needed articles including soap and food. These "boxes were sent by anyone" who could take them in wagons to the nearest railroad, and they would then be taken to the point nearest the regiment. As said before these supplies were usually sent in the care of some soldier returning to his regiment after being at home on furlough, or by a new recruit. Mother sent Father all the clothing that he wore including his overcoats, and those soldiers who had no supplies sent them from home fared badly.
Young soldiers and no pay
Some of the boys were not more than sixteen years old when they enlisted. My future husband was sixteen when he entered the army, and his brigadier general, George P. Harrison of Opelika, was only twenty-one when the war ended. Cousin Billie Mizell left home with the 15th Alabama Regiment in 1861 when he was seventeen years old and he served throughout the whole war.
Unknown young Confederate soldier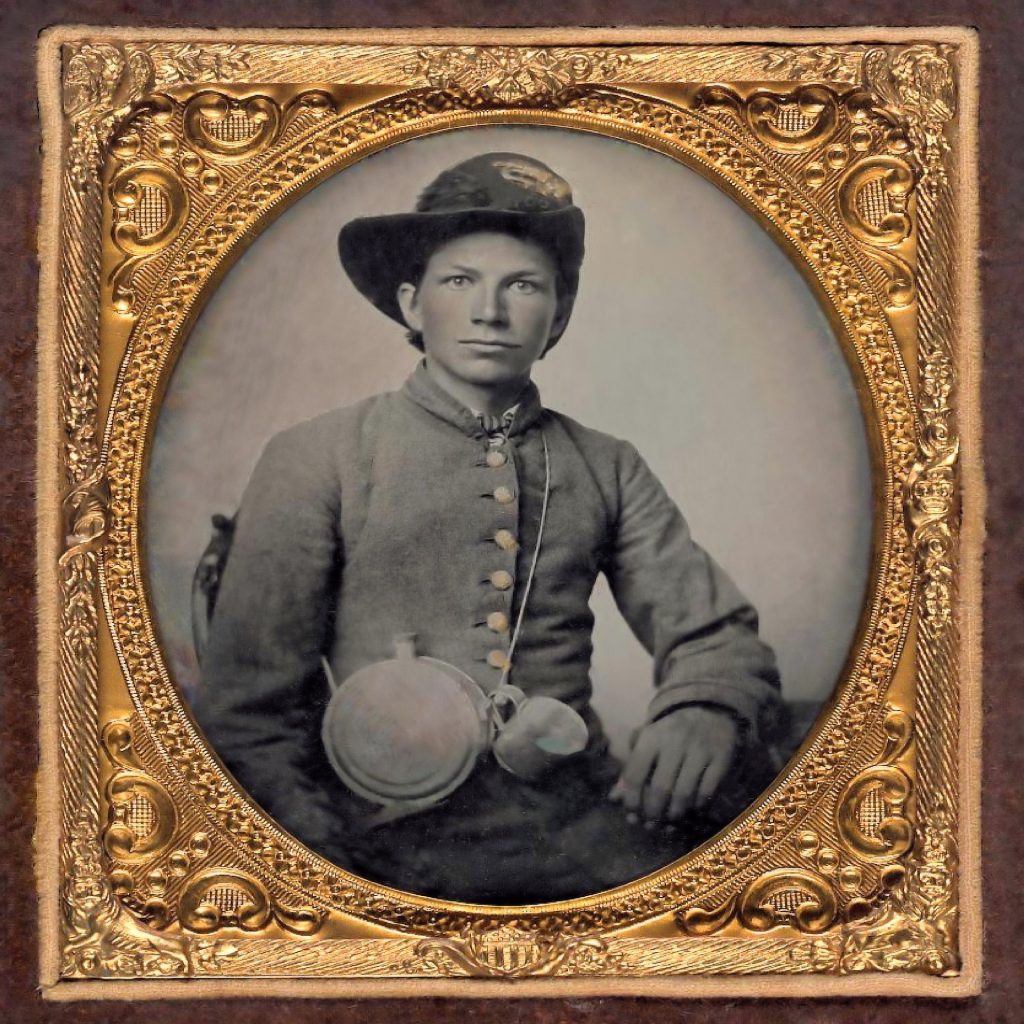 Not a young man remained in our community. Almost every family lost one member at least by death in battle, or from wounds, or from sickness in camp and hospital. My father was paid some salary in Confederate money, but I do not know how much. I remember that at times he sent my mother a great deal of money—more than she could spend, for there was scarcely anything in our country for sale.
Mother had much of this money when the war closed and she kept it a long time. I wish now that we had not allowed it to be lost and destroyed, for it would interest the children and grandchildren. We lived so far from the scene of war that we could do nothing in the way of hospital work or caring for the sick and wounded soldiers, but we did all we could to help by sending clothes and provisions.
Our people also helped all the widows and children of soldiers who needed aid. Although there were scarcely any needy ones in our neighborhood, provisions were often collected and sent to those who lived several miles away.
The older men and others who were exempt from army service and who were at home to superintend their farms were required to give a part of their crops to help support the needy families of soldiers. This was besides the amount assessed for the government. Some of them helped the needy ones in other ways, such as by sending corn to be ground for them, having other work done for them and by helping them with the ploughing and the working of their crops.
My father came home several times on furlough, but there was one time that we needed him when he could not come to us. My older sister, Sarah, who was near my age and was my companion in work and in play at all times, had not been well for a long time. She gradually grew worse until she had to give up work and play. When she became confined to her bed, Mother wrote to Father to come home if he could as she thought that Sarah could not live long. He twice applied for a furlough but both times he was refused, and so his oldest child whom he almost idolized died and he never saw her again. He said later that that was the hardest trial he ever had to experience; that while others of his children died afterwards, he was at home with them and helped to care for them. He claimed that at the time he was tempted to leave the army without permission. But he stood the trial and Mother had to lay away her little girl without her husband to comfort and console her.
My father was never allowed more than a few days or a week when he came home on furlough. He spent this precious time with his family in receiving visitors, and in attending to his farm and business at home. Nearly all of his relatives and friends within reach came to see him, not only to see him for his own sake but to hear all they could of their dear ones and other relatives who were in his company or his regiment and to talk about the war. We were always grieved to have him leave us and go back to the army, but I remember one occasion when he left that I did not shed a tear. I did not know what to think of myself; I was ashamed tor him or anyone else to see me; I was afraid they would think I was not sorry to have him leave. So I went off alone and felt so miserable-too miserable for tears. And I felt that if anything should happen to him perhaps it would be because I was treating him in this way, and he was such a dear good father! But if my father was wounded at all during the war it was so slightly that I do not remember it. He was knocked down once by a piece of shell and stunned, but he was not wounded by it. Nor do I remember that he was sick at any time to go to a hospital or to be sent home. He was a slender man when he enlisted, never very stout and strong but the outdoor life agreed with him and he soon became strong and weighed about two hundred pounds when he returned home after the surrender.
Deserters in the community
As the war went on and we lost battles, some of the men became discouraged and deserted. In Dale County, there were a few who did not want to go into the army, or who had deserted. These men hid in the woods. Toward the close of the war the deserters, as all of these were called, had become somewhat numerous. Some of them were peaceable, others were not. They did much damage in Dale County though not in our community except when they shot and wounded my two uncles, Hope Mizell and Spencer Edwards, and killed Mr. Noah Fountain. These and other men, too old or too weakly for army service, together with a number of young boys, belonged to the Home Guards. They were shot by the deserters when they were trying to capture or drive them away.
Besides my two uncles, Mr. Hayward Martin and Mr. Mobley also belonged to the Home Guards. Deserters often went to houses when they knew they were in no danger from the Home Guards, and took all the guns and ammunition and other supplies that would be of service to them. These visits always frightened the women and children, badly.
One deserter name "F" was killed in a raid near Clintonville, about twelve miles away from us. The deserters gave much more trouble near Clintonville and Newton than in our part of the country. Several of them went to the homes in my (later) sisters-in-law, Mrs. Collins and Mrs. Durham, while their husbands were away on duty with the Home Guard, and took guns and ammunition. Though the deserters never made raids in our community, we were in constant fear of them. Several times we heard that they had made threats of coming, and we were very uneasy and dreaded them. But they did not come. They acted so badly just before the close of the war that the soldiers after their return made some of the worst of their leaders leave the neighborhood, and threatened to kill them if they ever returned.
Near Clintonville one deserter named "W" and another named "P" had been ordered to leave, and, when they refused, they were shot and badly wounded. As soon as recovered they left the country. A deserter whose name I have forgotten was hanged near Newton. He was hanged by the Home Guards to the limb of a large Oak tree that grew so low that his feet touched the ground. A hole was dug so that his feet might swing clear of the ground. For years this hole remained there and was not allowed to become filled up but it was kept raked out by the dead man's friends who pretended that it was something supernatural. I saw the hole several times.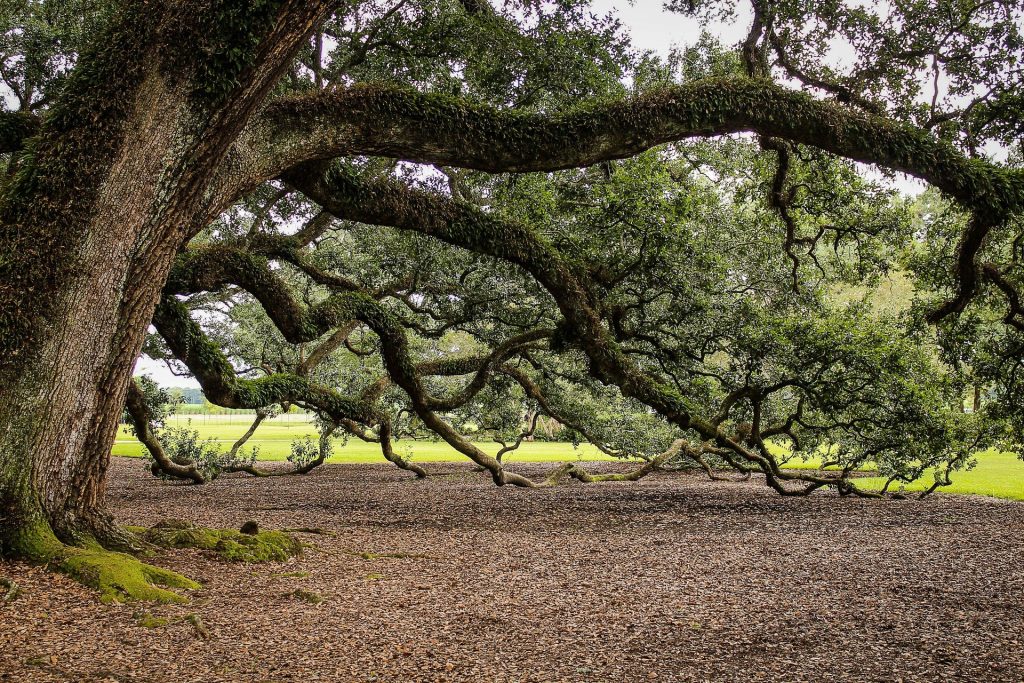 I knew of only two deserters who lived near us. They were brothers named J— and lived about three miles away. I never heard the reason for deserting They hid in the woods near their home, were peaceable, and did not disturb anyone. After a time the Home Guards found the cave in which they had been living. In it were cotton cards and a spinning wheel which the men had been using to employ themselves and to help their families. Small tubs and other woodenware which they had made were also found in the cave. But the Home Guards failed to capture the men who remained in hiding until the war closed.
SOURCE
Excerpt Transcribed from The Alabama Historical Quarterly, Vol. 19, No. 01, Spring Issue 1957