The tornado that hit Tuscaloosa in 2011 is nothing new to the area. Violent tornadoes have hit the city of Tuscaloosa in the past.
 The one described below occurred in 1842.
First brick courthouse destroyed by tornado
In Tuscaloosa in 1842, a brick court house stood perhaps about fifty feet east of Richard Malone's residence and about fifty feet west of the old Clements store site.
This court house was destroyed, together with most of New Town by a tornado which started at seven o'clock in the morning of March the 4th, 1842.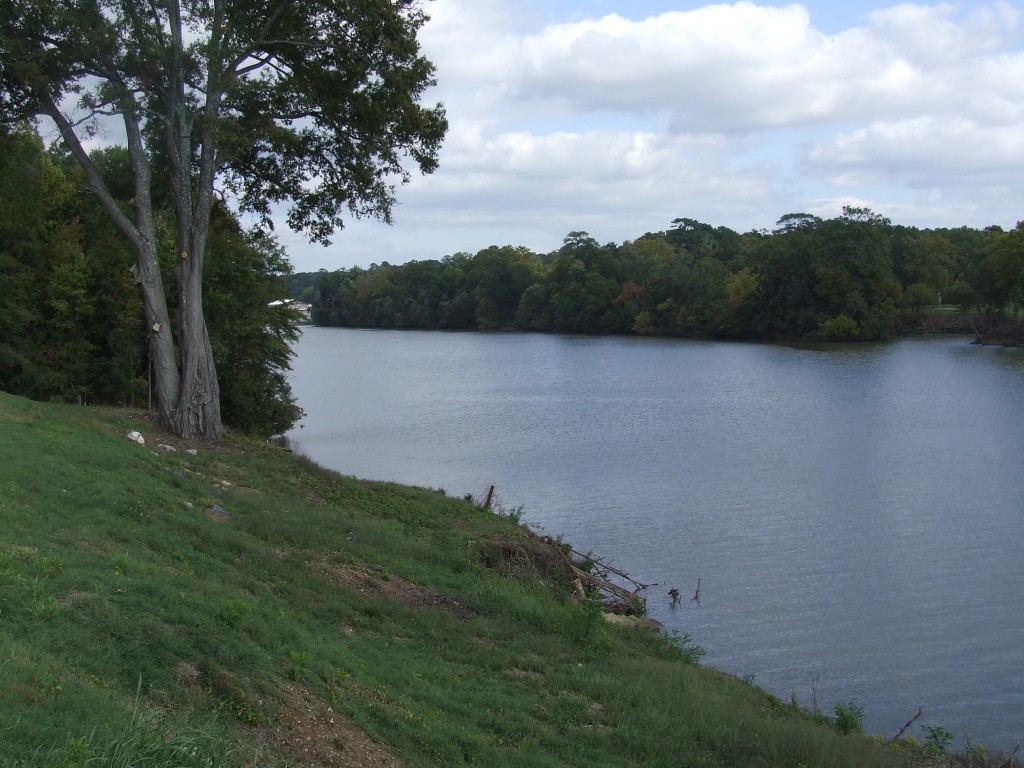 Black Warrior River, Tuscaloosa Business (Tuscaloosabusiness.com)
At this period of time Dr. S. M. Meek, father of Judge A. B. Meek was living in Tuscaloosa and he wrote in his journal the following about the tornado as follows:
"March 4th, 1842. I arose about 6 o'clock. Thunder clouds overcast the Heavens. About seven o'clock the rain commenced pouring down in torrents. Heavy thunder, sharp and brilliant flashes of lightning accompanied by considerable wind. The river is very high—has not been so full in many years—weather still warm. Thermometer 66 degrees.
The thunder storm soon became a tornado, a hurricane commencing, so far as I can ascertain, below General Crabb's (now W. L. Stewart's) in New Town, demolishing his fences and outhouses, garden and part of his dwelling house.
Next Mr. King's brick house blown down to lower story, outhouse blown down, fences blown away and most of his furniture blown away and destroyed. Mr. Lewen's two story brick and wooden tavern demolished, fences leveled and furniture destroyed. Miss Lewen had her thigh broken by the violence of the storm.
Thomas Cumming's two-story brick dwelling was blown down and his second daughter, a beautiful girl of about sixteen years of age, instantly killed as she was on her knees at prayer.
Ned Berry and Solmon Peteet (free negroes) had their outhouses and fences demolished, their dwelling houses greatly damaged, chimneys blown down, a horse of Peteet's killed and his carriage torn to pieces. Baylor's houses all blown clown. Burn's brick house and old court house leveled to the ground. All fences in the neighborhood blown away.
The greatest violence of the storm seemed to pass between the state house and the river, only a few shingles being blown off the state house, but the storm demolished all fences in its path. Perhaps ten or twelve dwelling houses were destroyed. It struck the bridge across the river, injured two or three of the pillars, uprooted one side about sixty feet, completely sweeping away much of the sheeting and shingles to parts unknown, the bridge itself as a body on the piers about eighteen inches or two feet up the river.
The storm took an easterly direction and such a scene of destruction of house, fences, gardens, etc., I have never witnessed. There was but one life lost, that of the beautiful and lovely girl above referred to. But O, the value of one soul! I thank God that at the time she was on her knees in prayer. I hope she went home to her Heavenly Father. O, my God, how short and uncertain is human life. How vast the issues of time and eternity in the Almighty hands!"
Seventy-four years only about half of the places he mentioned could be located. The tornado rendered the covered bridge crossing the Black Warrior River unusable, moving it two feet upriver and blowing off much of its roof. The covered bridge was built in 1834 by Horace King, who at that time was enslaved. King was freed in 1846 and became a well-known bridge builder in Alabama and Georgia.
Prior the town of New Town (where West End is located today) was thriving and the center of county government for Tuscaloosa, Alabama. After the tornado of 1842, the area diminished in importance.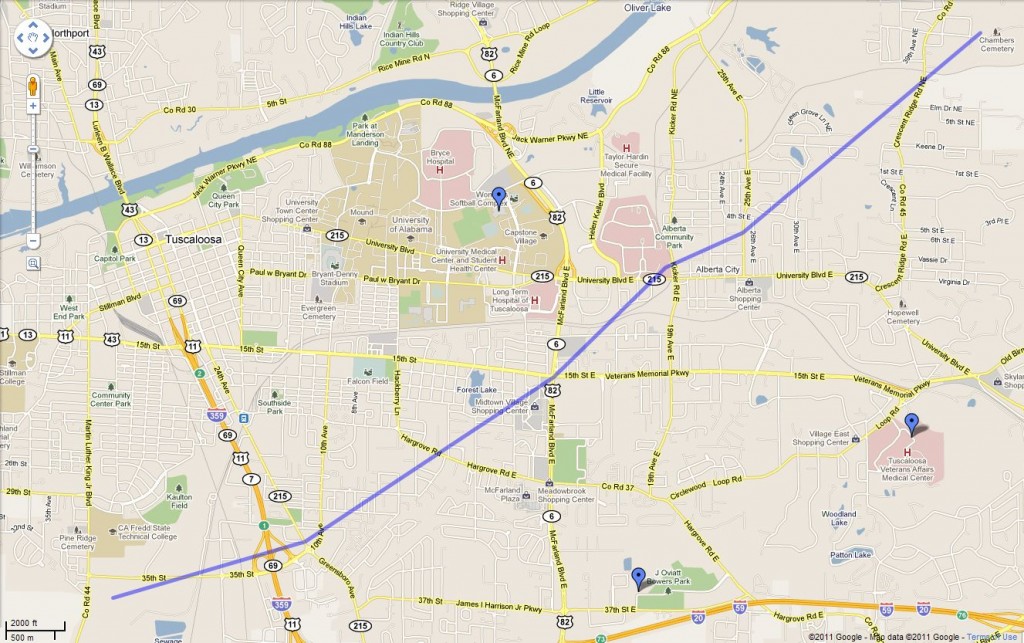 SOURCES
Encyclopedia of Alabama
Thomas P. Clinton"s article Early History of Tuscaloosa, Published in The Alabama Historical Quarterly, Vol. 01, No. 02, Summer Issue 1930
Friends of Historic Newport, Arcadia Publishing, January 7, 2013
Discordance:

A story of one family's destiny (The Cottinghams Book 1) Filled with drama, suspense, humor, and romance, DISCORDANCE continues the family saga from the Tapestry of Love series with the children of Mary Dixon who married Thomas Cottingham.
Inspired by true events and the Cottingham family that resided in 17th century Somerset, Maryland and Delaware, colonial America comes alive with pirate attacks, religious discord, and governmental disagreements in the pre-Revolutionary War days of America.