Vice-President William Rufus King Incident
(Written in 1910)
An incident of particular interest occurring shortly after St. Stephens was made the capital of Alabama Territory was a certain real estate venture of William Rufus King who later became vice-president of the United States. Mr. King's home was in the little town of Cahaba, a settlement located on the site of the Indian village Piachee where, according to tradition, De Soto and Tuskaloosa had first met.
Unlock more stories like this.
Click to see how to Become a Patron  – for only $2 per month Read thousands of lost and forgotten Alabama stories everyday. Cancel anytime
William Rufus King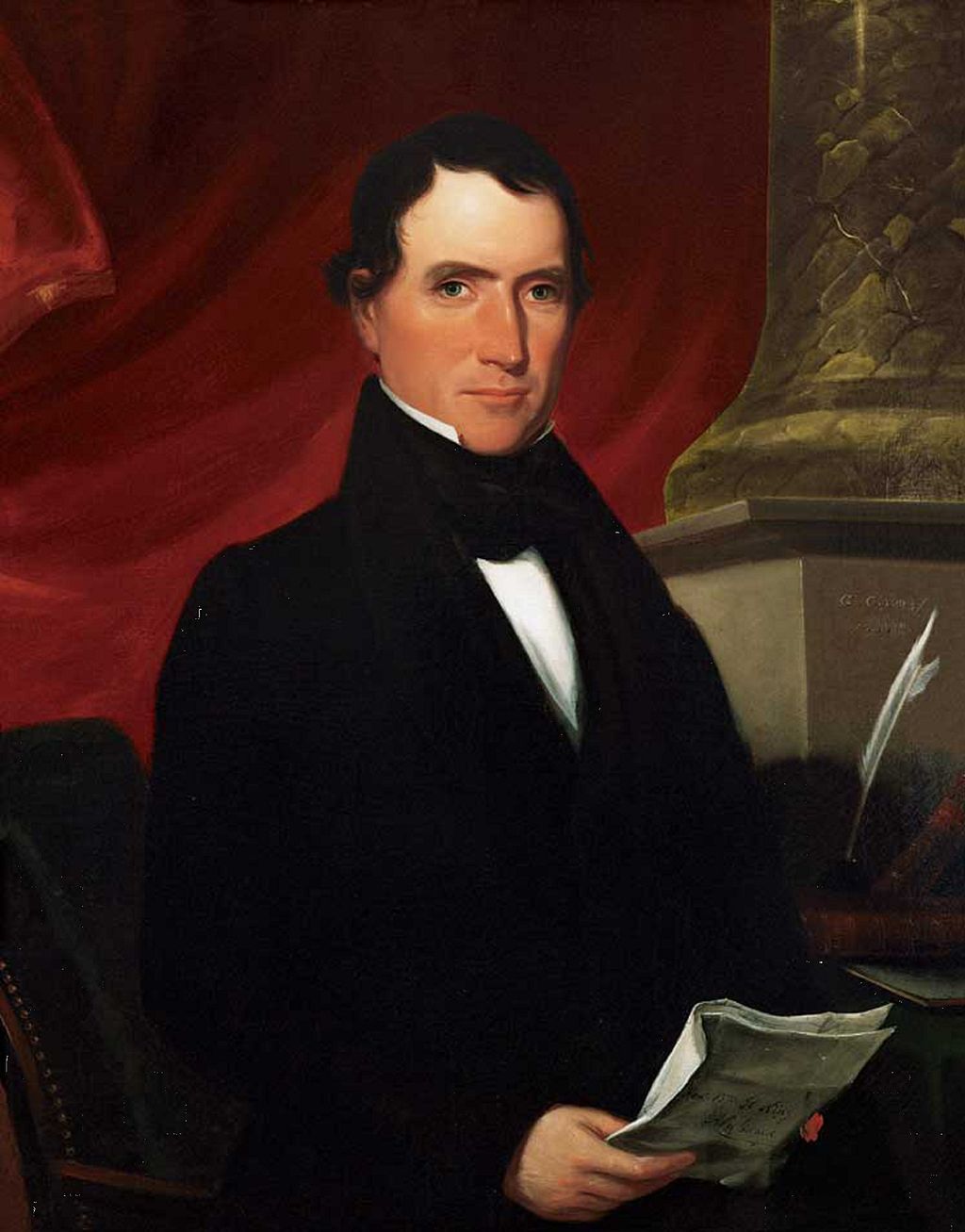 Build a city
After several years' absence abroad where Mr. King as a member of the United States Embassy Corps had been stationed at Naples and at Saint Petersburg, he returned to his Alabama home about 1818. One of his various enterprises was the formation of a land company to build a city. He bought a tract of land some three miles square, ten miles from Cahaba, and on higher ground, one hundred feet above the Alabama River. This point, known at the time as Moore's Bluff, was formerly called High Soapstone Bluff.1  It was settled in 1810 by Isaac Moore. Considering the place as an excellent site for a town, Mr. King staked out the little plateau into lots for sale.
Chestnut Hill, the plantation of William Rufus King on King's Bend in Dallas County, Alabama. ca. 1840 (Alabama Department of Archives and History)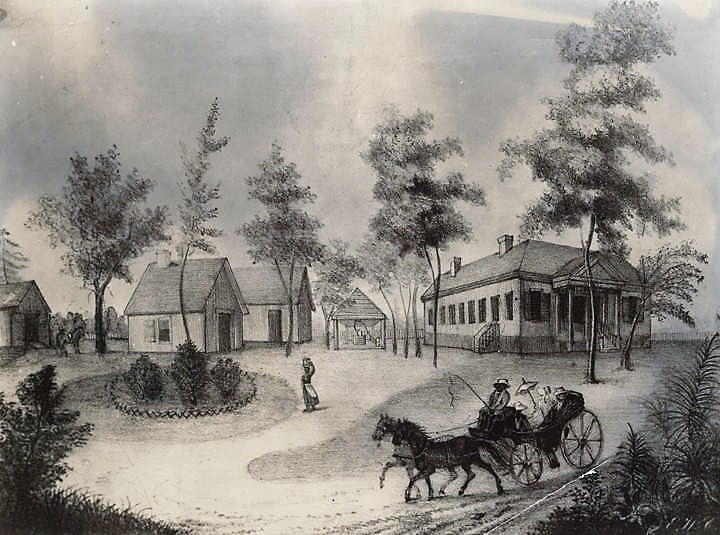 Chose the name Selma
Being of a scholarly turn of mind and just at that time profoundly enthusiastic over the poems of Ossian, he chose the name Selma out of this book for his little town. Once the ancient capital of Fingal, the most cherished home of the old blind bard — maker of the songs of Selma that haunt old Scotland deep and far — and having, moreover, the Greek meaning of seat or throne, to its founder's mind, it was a fair godmother for a city in the new world.
St. Stephens as a capital was as short-lived as Alabama Territory itself, and Cahaba became the first capital of the State. In a short space of time the little river town in its neighborhood was made a seat of many industries. In later decades it supplanted Mt. Vernon and Mobile as a basis of iron supplies for Alabama and was made the main headquarters of the State for smiths, artisans, machinists, foundry men, mechanics, coal traders, and professional men as well as cotton men.
By main headquarters, it is not meant to suggest that big outlines for the coal and iron business were drawn by Selma, for that has been the function of Birmingham. But Selma was large in comparison with its predecessors and sufficiently important in the way of iron works to call upon itself early in the sixties the sobriquet of the "Pittsburg of the South." It was during the wartime, as will be detailed, that owing to the location at Selma of the Confederate Arsenal and Naval Foundry, Senator King's little town became the bull's-eye of the target, and its scope and value were attested to in the records of the military.
1Mrs. T. G. Kenan of Birmingham, granddaughter of Isaac Moore.
SOURCE
Excerpt from The story of coal and iron in Alabama by Ethel Armes, Pub. under auspices of the Chamber of Commerce, 1910
FreeHearts: 2nd edition A Novel of Colonial America
 Col. John Washington (ancestor of President George Washington), Randall Revell, Tom Cottingham, Edmund Beauchamp ward off Indian attacks and conquer the wilds of Maryland's Eastern shore in 17th century colonial America in this historical novel, inspired by true events.