I had the wonderful opportunity of interviewing an extraordinary lady who grew up in Birmingham, Alabama, attended Ramsey High School, and went on to attend Birmingham Southern. After the interview, I immediately asked myself two questions. Why haven't I heard of her before now? Why hasn't the State of Alabama recognized her for her accomplishments and the world impact she has made? I bet you don't even know her name. (continued below)
Moving incident during the interview
During the interview at the coffee shop, a moving incident occurred in the question and answer period which may help you identify her.  A man stood and announced he was honored to meet her. Here is the film clip of what he said, but I bet you still don't know who she is after you've seen the film clip.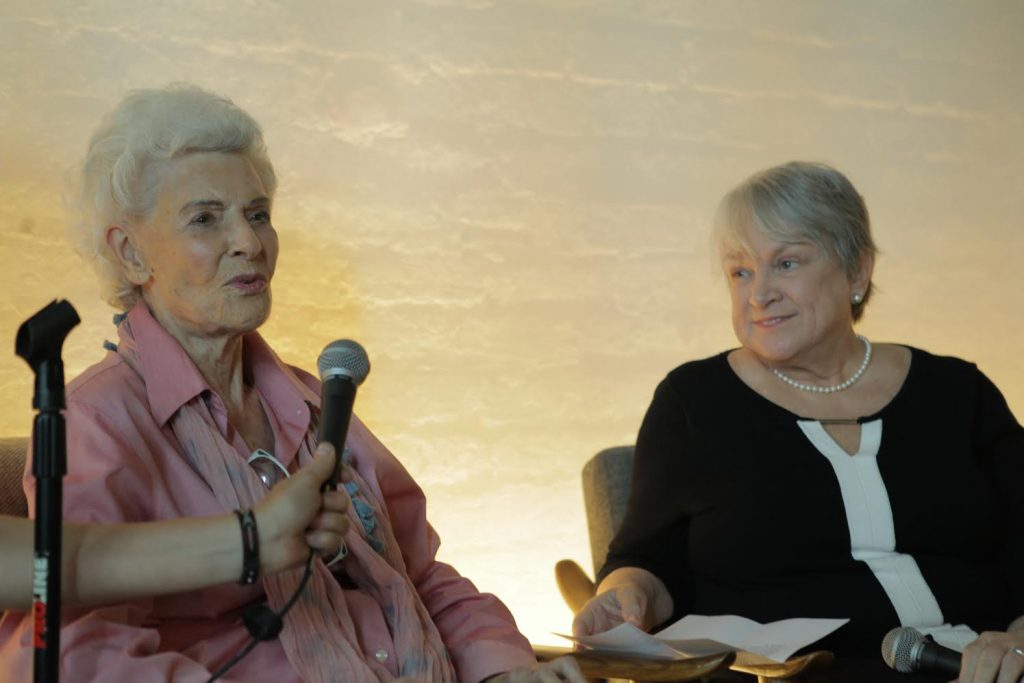 Can you guess her name yet? 
This remarkable Alabama woman was born in 1918 and like most young girls of this era, she was expected to become a wife and a mother, but she did not accept this future–she wanted more.   Her life story reads like a novel. Here are a few more clues about her life.
moved with her parents to Alabama around the age of four and lived in the Highland Avenue area of Birmingham. Her father worked in the steel industry.
attended Ramsey High School and Birmingham Southern College in the late 1930s
when she was 22-years old, she visited her aunt and uncle on their coffee plantation in another country during a summer break
she met, fell in love and married a local neighbor who was involved in his family's coffee business
her husband wrote an article criticizing the undemocratic president of his country, and she suggested he give the speech on the radio instead to reach a wider audience.
as a result of the speech, her husband was arrested, imprisoned and they were exiled to another country
after much talking and contemplation, she participated with her husband in organizing a revolution against their home country
fled in the dead of night with her two children in the mountains and hid in a construction camp while the fighting raged on.
the revolution was won – her husband had been the leader so he took over the government and she was propelled into the role of First Lady at the age of 29.
through her influence with her husband, today Costa Rica credits her with securing the right to vote for women and overturning the restrictions that limited women and black people living in coastal areas.
Still, don't know her name? She is Henrietta Boggs and the star of the new film First Lady of the Revolution (a film about Henrietta's life). Henrietta experienced all of these things above before she was thirty.
In the short film below (exclusive to Alabama Pioneers from Spark Media) she describes her days in Birmingham, Alabama. Steel in the Magic City was created by Spark Media about 1930s Birmingham while they were producing First Lady of the Revolution.
Great privilege of interviewing Henrietta
I interviewed Henrietta Boggs at the Revelator Coffee Shop after the premiere of the film, First Lady of the Revolution, during the Birmingham Sidewalk Film Festival. The film won the Alabama Audience award at the film festival.
SPECIAL NOTE: First Lady of the Revolution has been asked back to Sidewalk for a special encore screening! The screening will be on September 20,2016 at Carrigan's Public House at 6:00 pm. Mavi Figueres, Henrietta's granddaughter who was at the Revelator, will be present for a Q&A session after the screening! Here is a link to info and tickets: http://sidewalkfest.com/get-tickets/
Living in Montgomery for years
This 98-year 'young' Alabama First Lady of Costa Rica's life story is amazing. Henrietta is extremely witty and has wonderful "pearls of wisdom" she shares. I really enjoyed talking with her. Even with all her adventures and accomplishments, she is still a true southern lady and a real inspiration to young girls today.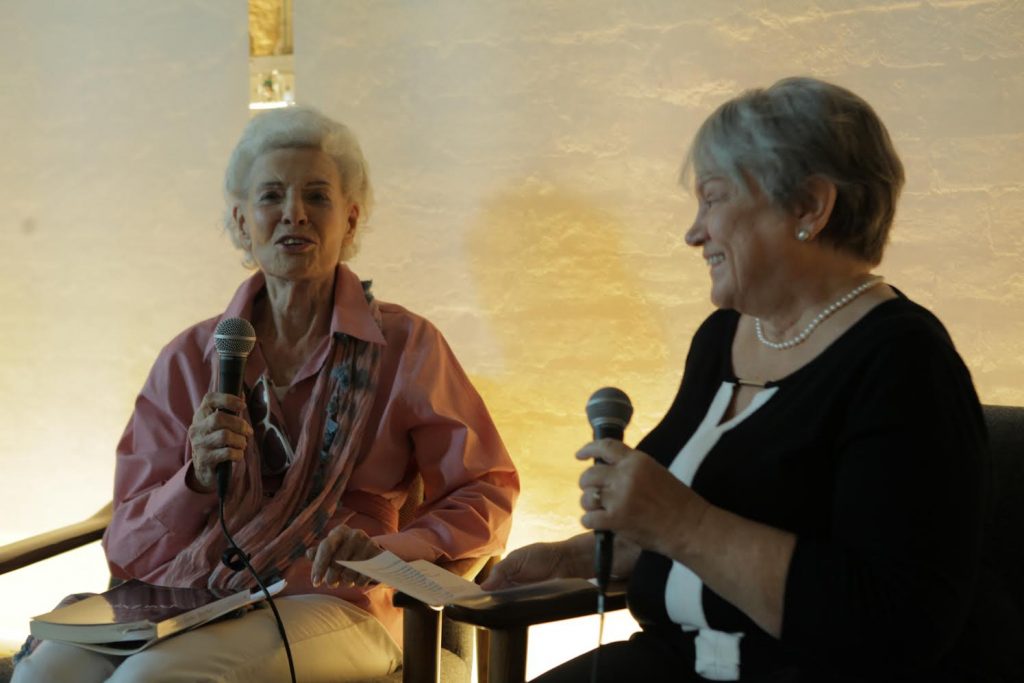 Won the first-ever Spirit Award
After the interview, this "spirited lady" attended the Birmingham Sidewalk Festival Award ceremony and she took home the first-ever Sidewalk Spirit Award.
Based in Washington D. C., Spark Media's films have won numerous awards, among them Emmys, CINE Golden Eagles, Gracies, as well as a Writers Guild of America nomination.
Learn more about Spark Media's future projects on their Facebook page: http://www.facebook.com/sparkmediafilm
Henrietta's achievements did not stop in Costa Rica
Though the film is about her experiences in Costa Rica, Henrietta's achievements do not stop there.  After she returned to America she:
worked for the United Nations in New York City
became active in Civil Rights, women's rights and labor activism while she worked in television
wrote several stories and plays and her memoir of her life in Costa Rica, entitled Married to a Legend: Don Pepe
founded Montgomery Living magazine in Montgomery, Alabama while she was in her 80s
contributed stories to Montgomery Advertiser in Alabama
worked with the Museum of Fine Arts, Booker T. Washington magnet school and the Council on Substance Abuse in Montgomery, Alabama
History not Herstory
No matter how hard I search, it is difficult to find historical information about women.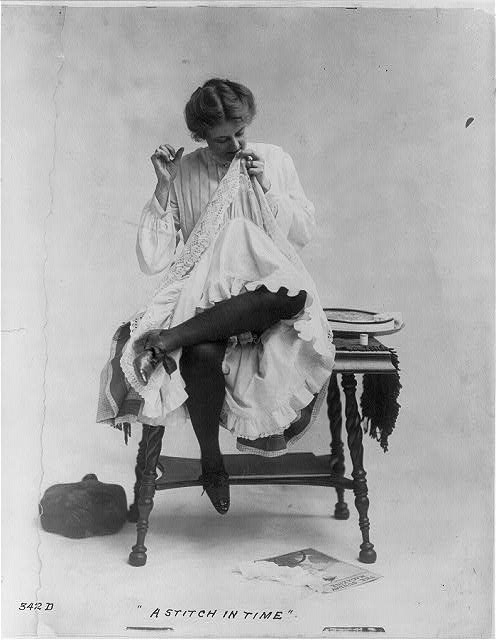 Since women clearly make up half of the population, I knew there must be a reason for the lack of stories and/or biographies about women. I found the answer to my questions when I listened to an address made by best-selling author, Philippa Gregory, Here are the reasons she gave.
Few women were admitted to colleges prior to the Civil War. Even as late as the 1930s, the education of women was a controversial topic.
Women were expected to become wives and mothers and not have a career even through the 1930s.
Women who did attend college were mainly instructed in home economics or other practical skills such as sewing, cooking, etc.
Since women did not attend college, they did not become historians nor write our history books.
Men wrote the history books so they wrote about subjects that interested them — other men and their life achievements.
We must change this practice of writing history and reporting mainly on men's accomplishments. We need to devote more stories to the wonderful, and inspiring women of Alabama, create some 'herstory'  for future generations and honor them for their achievements. 

Women were penalized for speaking up
Andrea Kalin, the director of First Lady of the Revolution, (seen on the right in the picture above) states, "It's important to know about the women who have contributed to both their local communities and globally by making a difference and pursuing their passions," and "I want people to know that there are other local heroines (in Alabama) besides Harper Lee and Zelda Fitzgerald. Beyond her local connections, Kalin said Boggs is an inspiration to all women thanks to her determination to remain strong and vibrant in a time when women were often penalized for speaking up."
Kalin wants the film to be used as an educational tool to promote exchanges between students in Costa Rica and the South through Skype classrooms. It should also be used as an inspiration for young girls who dream about their futures today, especially now that so many doors are open to them. Henrietta did not have as many choices when she was young and look what she has done.
Your community can hold a screening of First Lady of the Revolution
A First Lady of the Revolution Screening Kit, will soon be available for purchase this fall (exact date TBD). The kit will include everything a school/community group/organization would need to host their own screening of First Lady of the Revolution (including a DVD, a discussion guide, advice for hosting an event, postcards and flyers to advertise the event, etc.). If there are groups interested in hosting a screening immediately before the release of the kit, those can be arranged by emailing [email protected].
Costa Rica is sending a delegation to Washington D. C
On December 1, 2016, First Lady of the Revolution will premiere in Washington D. C. at an event to be held at the Inter-American Development Bank. A cocktail party will also be held to celebrate the premiere. A delegation from Costa Rica plans to attend the premiere and would like to meet a governmental delegation from Alabama and perhaps find a way of coming together to further the cross-cultural themes set forth in the documentary. Please contact [email protected] or me (Donna Causey)  at [email protected] if you know someone that can help make this happen. Katherine will be able to provide more details and formal invitations to the event.
Alabama needs to honor this First Lady
Alabama should be proud of this First Lady for the good-will, and influence she has made globally and how well she has represented the State of Alabama. Wouldn't it be nice if . . .
the Alabama legislature honored Henrietta by passing a Resolution in the Legislature?
Birmingham Southern gave her an honorary degree? As the man from Costa Rica stated, she is the reason for many children receiving a good education in his country. Birmingham-Southern has been a wonderful sponsor of the film, First Lady of the Revolution and one of Henrietta's regrets is not having completed her degree at this fine University.
If you know how to make any of these things happen, please contact
or you can contact
me (Donna) at [email protected] and I'll connect you with Spark Media.
We need to hurry. Henrietta is 98-years 'young'.
Did you know that Isabel Martínez de Perón became president of Argentina July 1, 1974?