Household tips for cleaning and painting from the past:
If the inside of your linen closet is painted a deep blue, there will be no danger of your linens turning yellow. It will eliminate the annoyance of having to wrap those you do not use too often in blue paper.
If there is but a small amount of paint left in a can to be stored, pour paraffin over it before putting it away and it will not dry out but can be used to the last bit.
To paint flower pots easily, knot a rope and run it through the hole in the pot, leaving the knot inside, then suspend the pot upside down and paint. Allow the paint to dry in this manner.
Removing Paint from window paints – Remove paint splatters on window panes with hot vinegar
Sticking drawer and windows  – Rub sticking drawers and windows with candles, paraffin, or soap for easier opening
Cleaning fireplaces – Dirty brick or stone fireplaces can be cleaned with: 1 cup dishwasher detergent and 1 quart of water, chlorine bleach, soap pads – Rinse well and allow to air dry.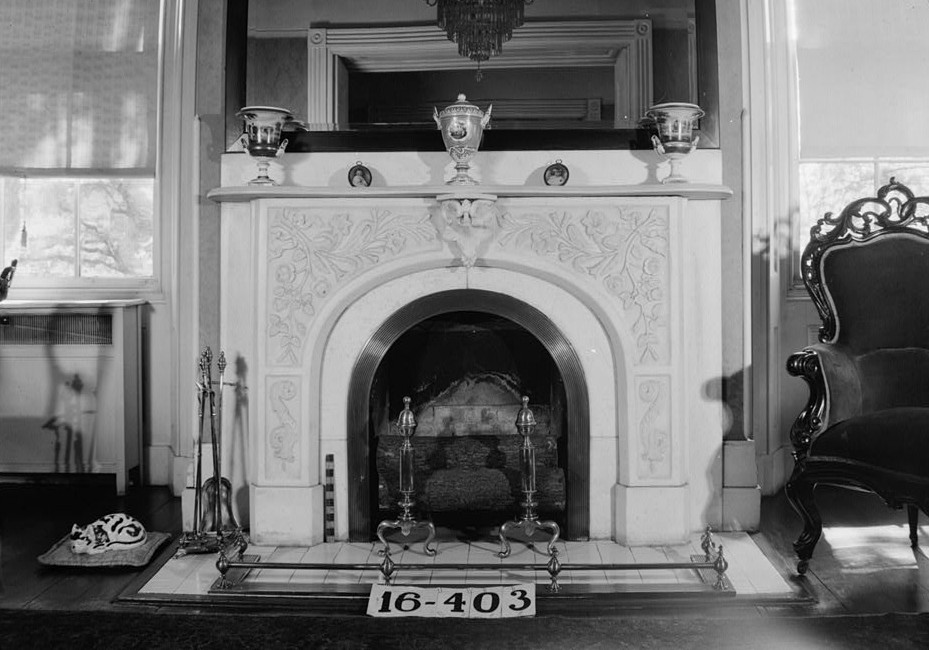 Thomas Bibb house W. N. Manning, Photographer, April 25, 1934. DETAIL (FIREPLACE) – DRAWING ROOM – Governor Thomas Bibb House, 303 Williams Street, Huntsville, Madison County, AL
VINEGAR OF THE FOUR THIEVES: Recipes & curious tips from the past  is a collection of household tips, medical cures, clothing care and old recipes from the 1800's and 1900's. Many of the tips, such as the household cleaners, cooking tips and ways to control pests, still work and are helpful in today's 'green' environment while others such as 'how to cure a dog of eating eggs' will make you laugh. Either way, this book will help you appreciate the difficult life your grandparents endured.
With Bonus: First two chapters of novel Ribbon of Love