Crape/Crepe is a silk, wool, or synthetic fiber fabric with a distinctively crisp, crimped appearance. The term crape typically refers to a form of the fabric associated specifically with mourning and was kept for years. Here is how old crape was made to look new again from an 1890s book.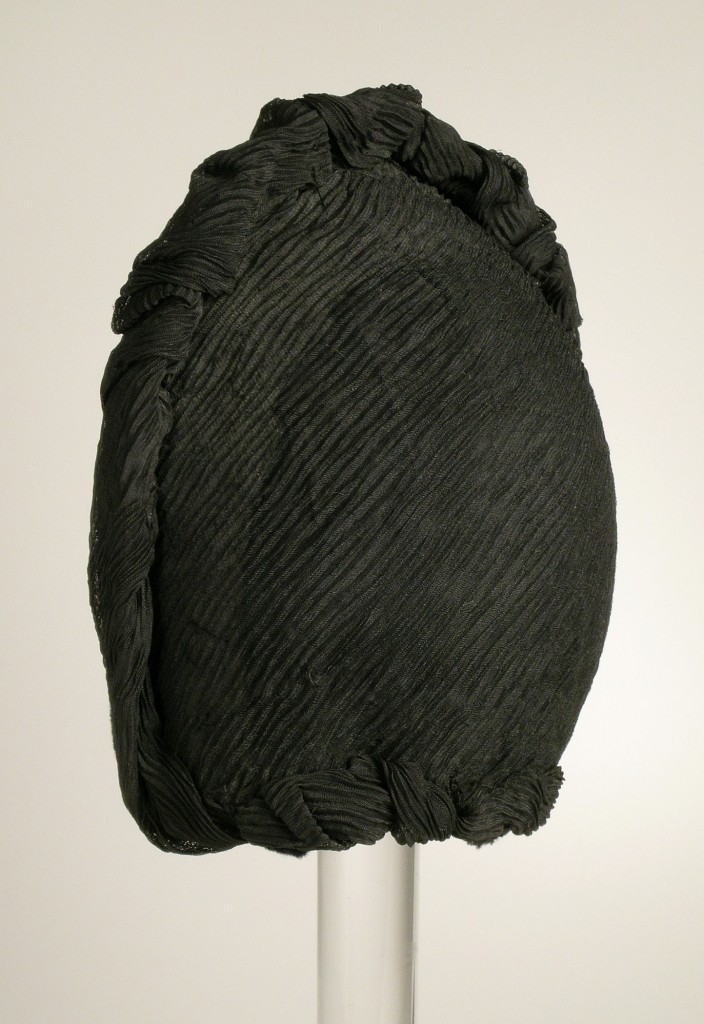 Woman's mourning bonnet in hard crape, c.1880 (Wikipedia)
How To Renew Old Crape
Place a little water in a tea-kettle, and let it boil until there is plenty of steam from the spout; then, holding the crape in both hands, pass it to and fro several times through the steam, and it will be clean and look nearly equal to new.
Vinegar of the Four Thieves was a recipe that was known for its antibacterial, antiviral, antiseptic and antifungal properties for years. It was even used to cure the Bubonic Plague. See Thomas Jefferson's recipe in 

VINEGAR OF THE FOUR THIEVES: Recipes & curious tips from the past.  Now in paperback, makes a great gift!