"OLD UNCLE DAVE"
The Oldest Man in Lauderdale Dead
(Transcribed from Times Daily July 18, 1890, Florence, Alabama)
David Hutchings was born in Morganton, S. C. about 1788 and was over one hundred years of age, and up to March 1st of this year was a remarkably active, industrious old man. He came to North Alabama in 1817 as foreman for his master, Col. John Hutchings and General Jackson, and they settled a farm on the south side of the Tennessee river, near Melton's Bluff, opposite the mouth of Elk river.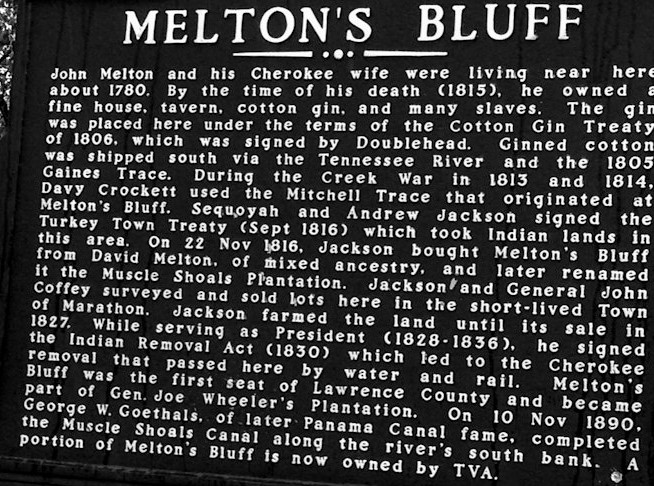 Taken to the Indian Nation
Whilst here General Jackson took Dave to wait upon him as campman down in the Indian Nation to hold a treaty. He went also with General Coffee to run the treaty line from the mouth of the Cane creek south. Melton Bluff being so sickly, Col. Hutchings died and many of their negroes.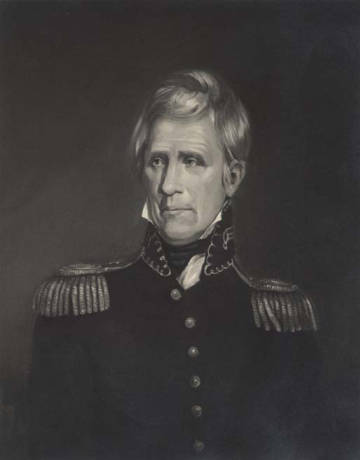 General Andrew Jackson
General Jackson moved them in 1819 (the year of the first Florence land sale) into this county and turned them over to General Coffee as administrator for Hutchings. Dave continued as foreman until 1833, when his young master, Col. Andrew J. Hutchings, took charge and made him gardener and carriage driver.
Col. Hutchings died in 1841
Col. Hutchings died in 1841. He had offered Dave his freedom. He went as foreman again until the war broke out, during which he was faithful and true to his owner, as he had ever been, and the family was much attached to him. He had done the weaving of the negroes' clothes all these years and his devotion to the memory of Katie, his wife, who was born in 1792 and died in 1842, was remarkable.
He died a Christian
He never married again, but went every day to her grave and prayed. He died a Christian.
Alabama Footprints Confrontation is a collection of lost and forgotten stories that reveals why and how the confrontation between the Native American population and settlers developed into the Creek-Indian War as well as stories of the bravery and heroism of participants from both sides.
Some stores include:
Tecumseh Causes Earthquake
Terrified Settlers Abandon Farms
Survivor Stories From Fort Mims Massacre
Hillabee Massacre
Threat of Starvation Men Turn To Mutiny
Red Eagle After The War
(Visited 318 times, 1 visits today)