Castor and tea seemed to solve many problems in olden days….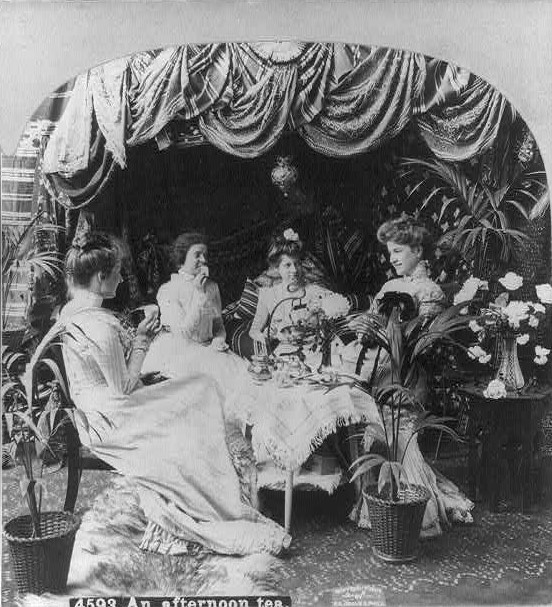 Afternoon of Tea ca. 1901 (Library of Congress)
A good complexion never goes with a bad diet. Late eating, over-eating, too much candies, sweets, etc., are the main causes of pimples and blotches.
Strong tea drunk regularly, will after a while give the skin the appearance of leather. Coffee affects the skin less, but makes one more nervous. A healthy nervous system is necessary to beauty."
Help keep hands smoothe and white by using equal parts of lemon juice and glycerine with a little alcohol and perfume added. Apply liberally before retiring and wear a pair of old gloves while sleeping.
Removal of warts, apply castor oil or lemon juice to parts three times daily for five or six days, or until warts disappears.
Discordance: The Cottinghams (Volume 1)

 

A novel inspired by the experiences of the Cottingham family who immigrated from the Eastern Shore of Virginia to Bibb County, Alabama