Happy Birthday!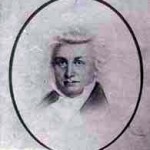 BOLLING HALL
BIOGRAPHY and GENEALOGY
(1767-1836)
Autauga and Elmore County, Alabama
Bolling HALL was born on 25th of January 1767 in Dinwiddle County, Virginia to Hugh Hall and Mary Dixon.
He served in the military in 1783 in Revolutionary War and was living in 1818 in Autauga County, Alabama. He was Chairman of the Welcome Committee for General Lafayette to Alabama in 1824 in Fort Mitchell, Chattahoochee River, Alabama.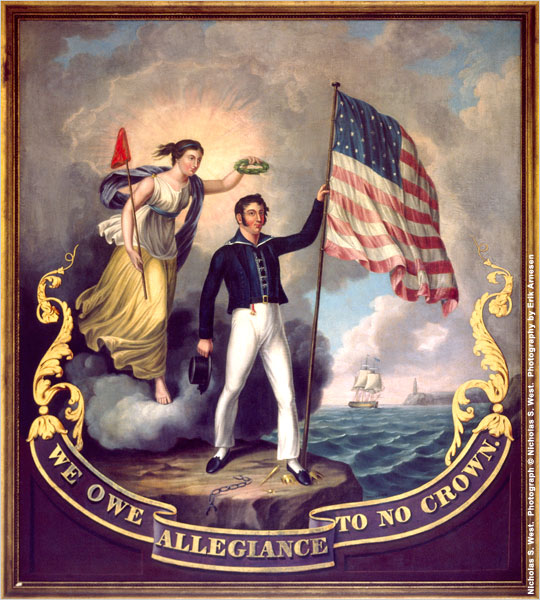 Bolling married Jane Abercrombie on the 25th day of October 1798 and died at his plantation, Ellerslie on 25 Feb 1836 in Autauga County, Alabama. Bolling Hall's home, Ellerslie, was formerly in Autauga County, Alabama. When Elmore County, Alabama was created from a portion of Autauga County, his home became a part of Elmore County. Jane Abercrombie was the daughter of Revolutionary War soldier, Charles Abercrombie (1742-1821) and Edwina Dicey Malinda (Booth) Abercrombie
"He served when 16 yrs. old in the Revolutionary War in defence of the rights of man. After the termination of that war, and the establishing of our present form of government; he emigrated to the State of Georgia, where having filled many official stations to the satisfaction of the people; he was elected to the Representative Branch of the Legislature and finally to the same branch of the Congress of the U.S. and was a member of that body at the time and voted for the declaration of war against Great Britain A.D. 1812. A Republican of '98, through his whole political career he was esteemed for his firmness and devoted attachment to the Constitution and the cause of the people. Apart from his public virtues his private worth endeared him to his friends; a good husband, parent, and neighbor, he was loved by all. He removed to Ala. A.D. 1818. She who knew him best–his companion for 38 years–inscribes this testimonial of her love to him whilst living and her sorrow for his loss in death.—(Tombstone Inscription.—Miller & Herd, Montgomery, Alabama)
His son Bolling Hall II served in the Alabama Legislature and was a member of the Alabama Militia's 1st Regiment during the Creek War of 1836. His grandson Bolling Hall III served as Colonel of the Confederate 59th Alabama Infantry Regiment during the Civil War.
In 1840, his home, Ellerslie, is listed in Autauga County, Alabama and members of the household were: Bolling, Dixon, Eliza, Henry G., Jane, Robert M., Sarah, William and William B.
Known children include:
1.Mary Wilkie Hall (1800-1820) married Green Wood
2.Nancy Anderson Hall (1801-1841) married James Mitchell
3.Martha Bryan Hall (1803 – 1848) married John Smith Bailey
4.Jane Abercrumbie Hall (1807-1858) married William Vance Thompson
5.Emma Bolling Hall (1809-1859) married Absaom Jackson
6.Bolling Hall, Jr. (1815-1899) married Mary Louisa Crenshaw
7. Laura Hall (1815-1899) married Samuel Doak Holt
8.Sarah Helen Hall (1824- 1892) married William Jacob Sasnett
SOURCES
1. Findagrave.com 34126819 & 34127720 # 39924833 # 39924518 # 39924259 # 57340762 # 61609743# 34137628# 39923575# 19461062
2.(Tombstone Inscription.—Miller & Herd, Montgomery, Alabama)
3.Biographical Directory of the United States Congress
Did you know that all E-books can be downloaded immediately from Amazon.com? Click below to see how.