THE FREE SCHOOL
(transcribed from the Birmingham Iron Age April 23, 1874)
On Monday morning, the 20th inst., the Birmingham Free Public School opened its first session at the new Academy, corner of 5th Avenue and 24th Street. Prof. Connerly and all his Assistants were present at the morning session and were greeted by the glad faces of one hundred and ninety children and young people, who came to receive instruction.
They were divided according to age and advancement into four classes and placed in four rooms, under the government of Messrs. Grace, McLaughlin, Mrs. Thomas and Miss Cahalan respectively.
The work of examination and classification was begun, and will engage the teachers most of the week. On Tuesday forty additional pupils entered, raising the number on the second day to two hundred and thirty. This will require additional room and another teacher, and we are pleased to learn that the School Committee are already working in that direction.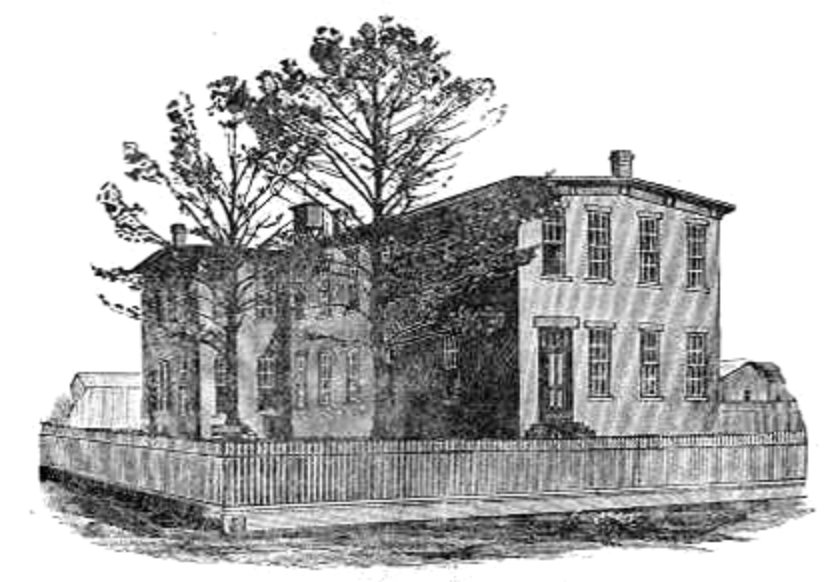 First Birmingham School 1874 (Alabama Department of Archives and History)
The school has been visited by the Mayor and several members of the City Council and by other prominent citizens, and encouraging addresses were delivered by several gentlemen to the different grades of the school. The highest gratification has been expressed by all parties because of the entire unanimity with which the community of Birmingham have engaged in this enterprise and on account of the favorable auspices under which it has begun its work.
The school is free to all white children of Jefferson County.
Discover genealogy and novels by 
Donna R. Causey
includes the following stories
The Yazoo land fraud
Daily life as an Alabama pioneer
The capture and arrest of Vice-president Aaron Burr
The early life of William Barrett Travis, hero of the Alamo
Description of Native Americans of early Alabama including the visit by Tecumseh
Treaties and building the first roads in Alabama
(Visited 429 times, 1 visits today)