In 1818, before Alabama became a state, Anne Newport Royall (June 11, 1769 – October 1, 1854) was a traveler in Alabama. After her husband died, she was left penniless and she toured Alabama for four years as one of the first newspaperwomen in America. She wrote letters to her friends about Alabama and the letters were published as a book entitled Letters from Alabama in 1830.
On January 29th, 1822, Anne was in Huntsville, Alabama (Madison County, Alabama) where she wrote her friend Matt about the growth of Huntsville since her last visit.
The letter has been transcribed exactly as published. (Including the misspellings)
Huntsville, January 29th, 1822.
Dear Matt,
Hearing Colonel Biern, of Monroe, was to be here, I came up to learn the news from my old neighborhood. But Colonel B. looked cold and frowning. I cannot account for this, unless I am to join in the opinion with Tom Envy, mentioned in a former letter, viz: that wealth changes the manners of men.
"Whatever is, is right!" says Pope. So be it. I concur. But I should think, my friends would have sent some message at least. Grant me patience, good heavens!
Huntsville has grown
Huntsville has greatly increased since my first visit; and notwithstanding the check it has received, in the great number of new towns on the river, it will always be a place of wealth and business. Its capital is considerable, and the proprietors are thoroughgoing business men.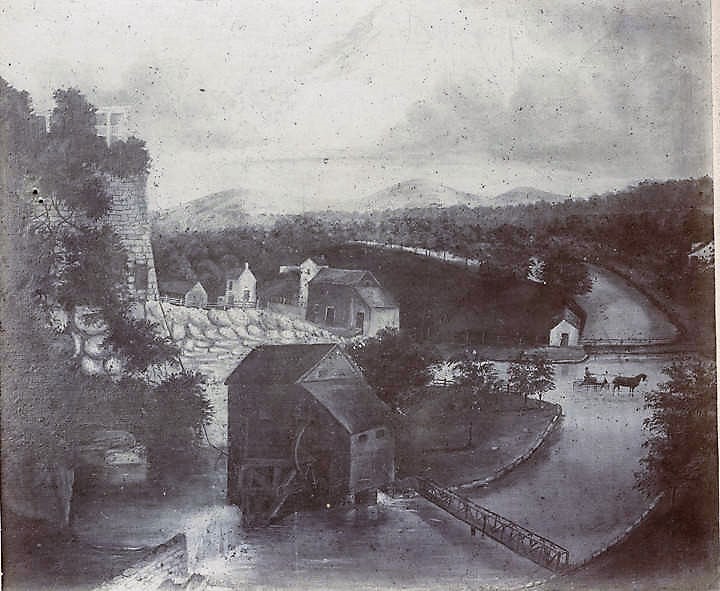 Painting of Big Spring and water works in Huntsville ca. 1850 by Laura Bassett (Alabama Department of Archives and History
It has now a population of 1300 inhabitants. Two churches have been built since I have been here; a theatre, (now burnt,) and a number of dwelling houses. It has now two printing offices—each publish a paper; sixteen stores; several commission merchants; auctioneer; a land office; and various other public offices, which draw numbers of people from the country. They have a very fine fire engine, and a well regulated company.
Academies for gentlemen and ladies
There are two academies for young ladies; one for young gentlemen, and several common schools. Great encouragement is given to the encouragement of learning throughout the state. Every sixteenth section of land is set-apart for the benefit of education,1 and provision is made by law for a university, which is soon to go into operation. There's your chance Mr. Black-Coats! They have a tolerable library; fine taverns; several Doggeries; twenty-one lawyers! and eight practising physicians!

Old Huntsville (Alabama Department of Archives and History)
New canal with five locks
I mentioned to you the Huntsville Spring. The citizens of Huntsville are now employed in collecting the water which flows from it into a canal; this canal is to have five locks, and to communicate with Indian Creek, which is navigable to the river.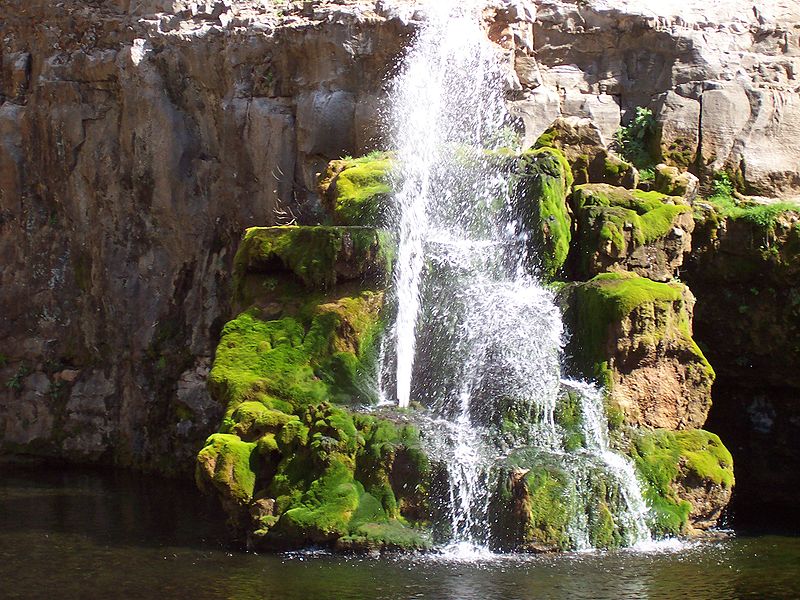 Few places combine more blessings than Huntsville; and not a town in the world, perhaps, in proportion to its population, except Florence, has more wealth, more talent, more taste, more hospitality, mirth and gaiety, than Huntsville.
The ladies and gentlemen
The ladies of Huntsville, distance every thing in the costliness of their dress; nor do I like their manners so well as I do the manners of the Florence ladies. They are always in the streets. But they are beautiful women, and very familiar.
The young gentlemen are rather better informed; are gay and lively; play and sing: well. They often go out serenading, and have a Thespian society, who entertain the citizens at stated periods; to these are added balls and cotillion parties. I shall remain here till I hear from Virginia, and shall then pay a visit to Blakely, to see Mrs. Biern, formerly Kitty Davis,. whom I partly raised. You recollect her—Mr. Caperton is Head, and she is married to a Mr. Biern, and doing well.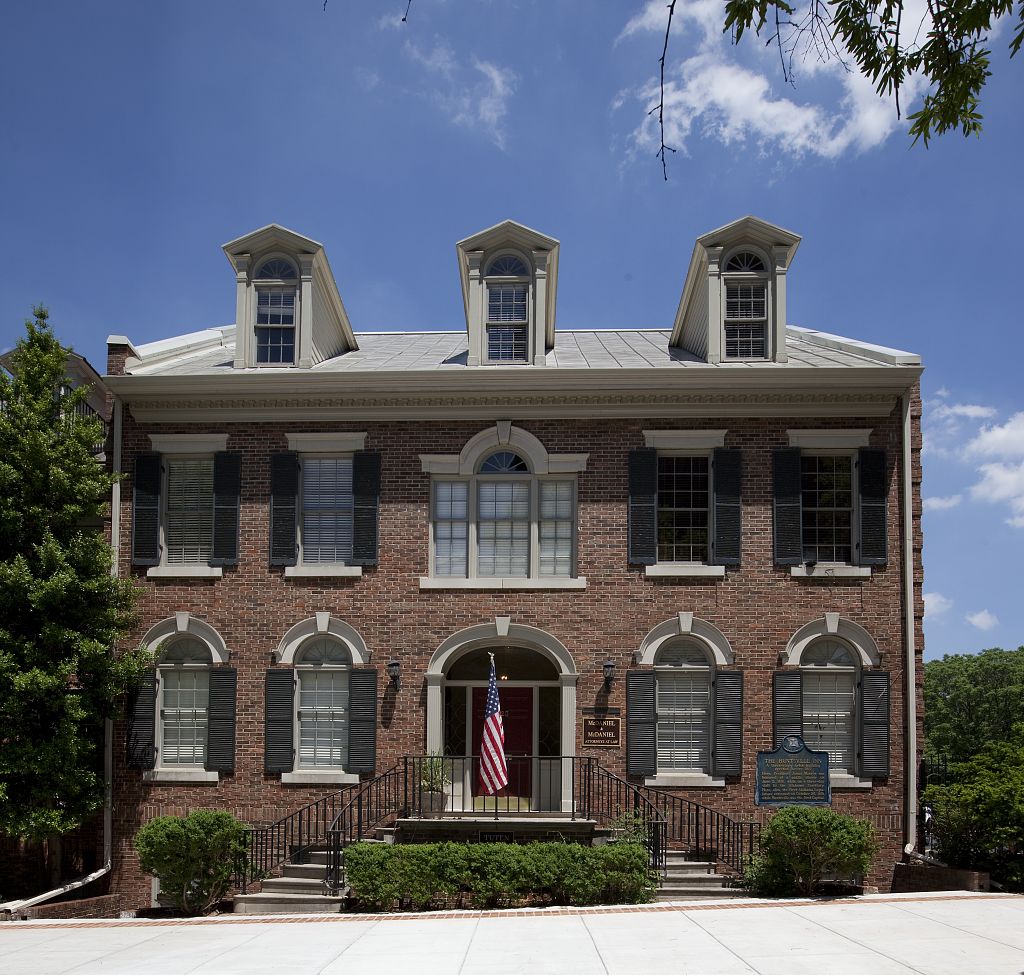 The Huntsville Inn, built in 1817, is now a beautiful brick office located on the square in Huntsville, Alabama (by Carol Highsmith 2010, Library of Congress)
If minds were improved, they would not be duped
Respecting your last letter, you say, and very plausibly too, " No wonder the ignorant are prejudiced against learning, when they see learned men inflicting every evil, cheating, defrauding, and oppressing the poor." Aware of these objections made, acted and done, to use your law phrases, I am ready to enter my rejoinder. The very reason you adduce to excuse the ignorant, is the reason I would advance against them. If their minds were improved, they would not become the dupes and victims of their learned neighbors. They would then be able to cope with him.
If men of the best learning and parts often fall a sacrifice to the artful disguise which hypocracy and knavery put on, how then are the ignorant to escape? If education was better attended to, it would greatly alleviate the evils of fraud and oppression. If a few, now and then, emerge from the night and ignorance, the great mass of the people are still the same.
Ignorance our downfall
And this ignorance is to be our downfall. It strikes at the vitals of our liberty. It affects morally and politically, and the Jew are soon to rule the many, instead of the many ruling the few. I would not, as some one said, have them all philosophers; but I would have them raised a little above the brute creation. I would have them know they were endowed with reason. I would have them know, this reason was bestowed on them as a guide to enable them to distinguish right from wrong—truth from falsehood—good from evil. I would have them know, that it is the cultivation of this reason alone that can secure to them its advantages. As a fertile field, without cultivation, produces nothing but noxious weeds, so our reason, without cultivation, is no more advantage to us in transacting the common concerns of life, than if it were destitute of this glory of human nature.
But I am sleepy, and must bid you good night. Remember me to Mrs. D.
Yours, &c.
1Fine pickings for the blue skins
SOURCE:
presents the times and conditions pioneers of Alabama faced in lost & forgotten stories which include:
Who Controlled And Organized The New State of Alabama?
Tuscaloosa Had Three Other Names
Chandelier Falls & Capitol Burns
Alabama Throws Parties For General LaFayette
Francis Scott Key Was Sent to Alabama To Solve Problems