Excerpt from The Cyclopedia of the Colored Baptists of Alabama – Their Leaders and Their Work copyright 1896 – In this transcribed excerpt, a former African-American slave who later became a pastor reveals how he felt when he first acquired his freedom.
NOTE: This book contains many biographies as well as information on churches of early African American Baptists leaders-
THE BITTER BUD
(Published 1896)
One of the saddest mistakes of the slave was, that he thought so much of the pleasures of freedom and so little of its weighty obligations.
For many freedom meant liberty and license to live idle
To him, freedom meant mansions, lands, teams, money, position, educated sons and refined daughters, with the liberty to go and to act as he pleased. If he might have burdened his mind with thoughts of his sore destitution of heart, of intellect, of purse; if he might have thought of his poverty as to skill in the arts, sciences and professions of life, as to social status, as to domestic relations, as to opportunities to succeed in a wrestle for life by the side of the victorious white man—if he might have seen that to make himself a strong manhood was his first and his most important duty— if his mind might have been full of these thoughts, it had been a thousand fold better for him. But, as his mind was on pleasures, he was disappointed when they proved only phantoms, and hence the bud of liberty was bitter.
Indeed, to those who had the ability to discern, the first view of liberty was frightful in proportion as it was seriously considered. Naturally, as the shackles suddenly fell off, there was such a forcible rebounding of life, as in many cases made liberty mean license to live idle and lewd.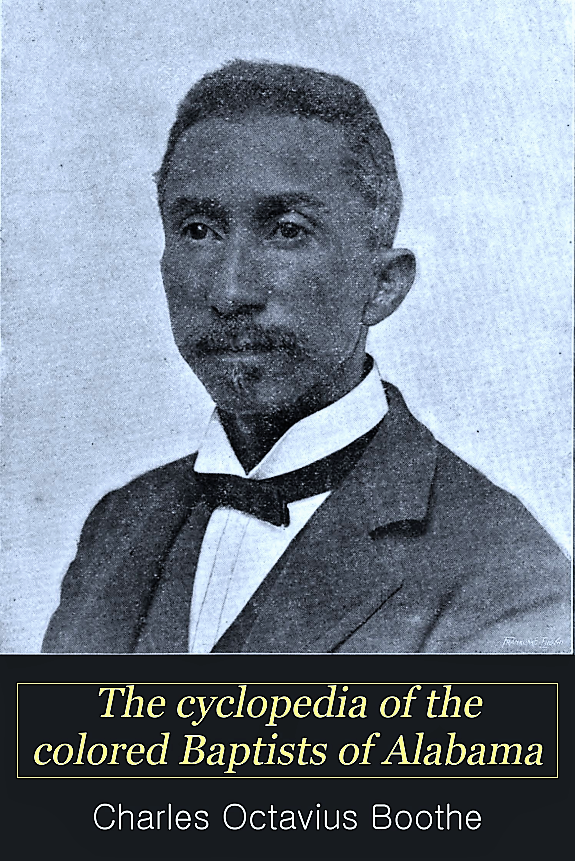 First impressions of freedom
I can never forget my first impressions at the full view of freedom. O, what helplessness appeared in our condition!
Every day, for weeks, shoeless and hatless men and women, with half naked, hungry children, passed through the little town where I lived, not knowing whither they went, what were their names, nor what they sought. A certain man, when I first' met him, was introduced to me as Mr. M . A little after this, I was surprised to find that he was not Mr. M , but was Mr. R . And my ability to be surprised was considerably lessened when 1 finally learned that Mr. R was now Mr. H .
Long and anxiously I waited for the appearance of some great colored men to assume leadership in matters of religion and education, but I waited in vain. My heart ached as though it would break, and was at last only partially relieved of its weight when my brother (Rev. J. Gomez) and I had built an humble house in which to worship God and teach the children. Into this we, boys though we were, called the people to meet to hear the reading of the Scriptures and to pray. . .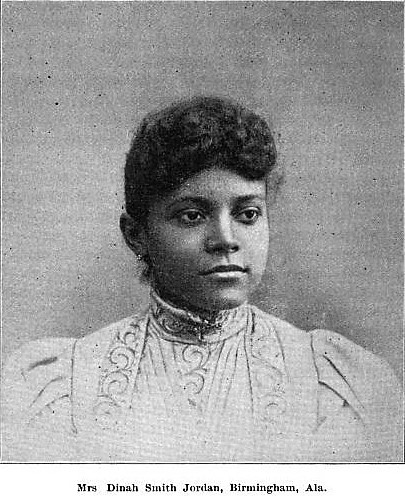 Mrs. Dinah Smith Jordan, Birmingham, Ala 1896 (The Cyclopedia of the Colored Baptists of Alabama – Their Leaders and Their Work copyright 1896)
. . . The change which the war (Civil War) had wrought as to the civil status of the black man, changing him from slave to freed man, affected his church standing, so that ex-master and ex-slave did not quite fit each other in the old " meeting house," as they had done in days of yore. There was restlessness on one side, and suspicion on the other. The black man wanted to go out and set up housekeeping for himself, while the white man in most cases feared and hesitated to lay on the hands of ordination. We did not know each other. The "negro preacher" on one side of the river had but little opportunity to know his brother on the other side. Truly our beginning was dark and chaotic.
It is said that necessity is the mother of invention. In all ages of the world, and with all peoples, want—a sense of need—has gone before human creations. The black man of the South was like, in this, the balance of human kind. When set at liberty, he was for some time lost in looking upon the wonderful changes that had passed over him. But when he came to himself he began slowly to realize his needs. He began, for example, to feel the need of church and of school, and out of this feeling of want on these lines there arose thought, discussion, plan, action. Those who were of like faith and gospel practice began to meet for prayer and for conference, and at last to unite in church covenant, forming churches. Then churches, under the leadership of progressive men, were joined in associational compacts. They met first only to sing and pray, and listen to talks from white brethren. Want increased; burdens increased; the horizon of duty and possibility widened. Under a sense of duty and repeated exercise, mind and heart developed into greater strength and into greater capacity for thought, plan, speech, and execution. Kindred spirits sought each other's fellowship and counsel, and talked about the work which might be done. Soon it was felt by some that a general State Convention was both necessary and possible. The desire, plan and call for such an organization ripened among the brethren at and around the Capital City. Perhaps Montgomery was foremost, for the reason that here was the legislature, and here the colored people saw most of deliberative bodies, and heard most about their needs and opportunities.
Where Do I Start?: HINTS and TIPS for BEGINNING GENEALOGISTS with ONLINE RESOURCE

 Do you need some guidance in your genealogy search? Save time and avoid pitfalls in your research. This book provides simple, no-nonsense instructions to help you get started. Many FREE research links included.
Tips include:
WHERE TO FIND – on-line resources, experienced genealogists will not be aware of many of these.
COURT RESEARCH – how to do courthouse research, where to find birth, death, social security records free on-line.
EIGHTY – ONE QUESTIONS – you should ask your elderly loved ones before it's too late.
TIPS ON BREAKING DOWN THE WALL – Everyone faces some difficulties in research, often called a 'brick wall' but WHERE DO I START? provides suggestions for overcoming them.