Hueytown Debate Team April 4, 1939
(from Times Daily, Florence, Alabama April 4, 1939)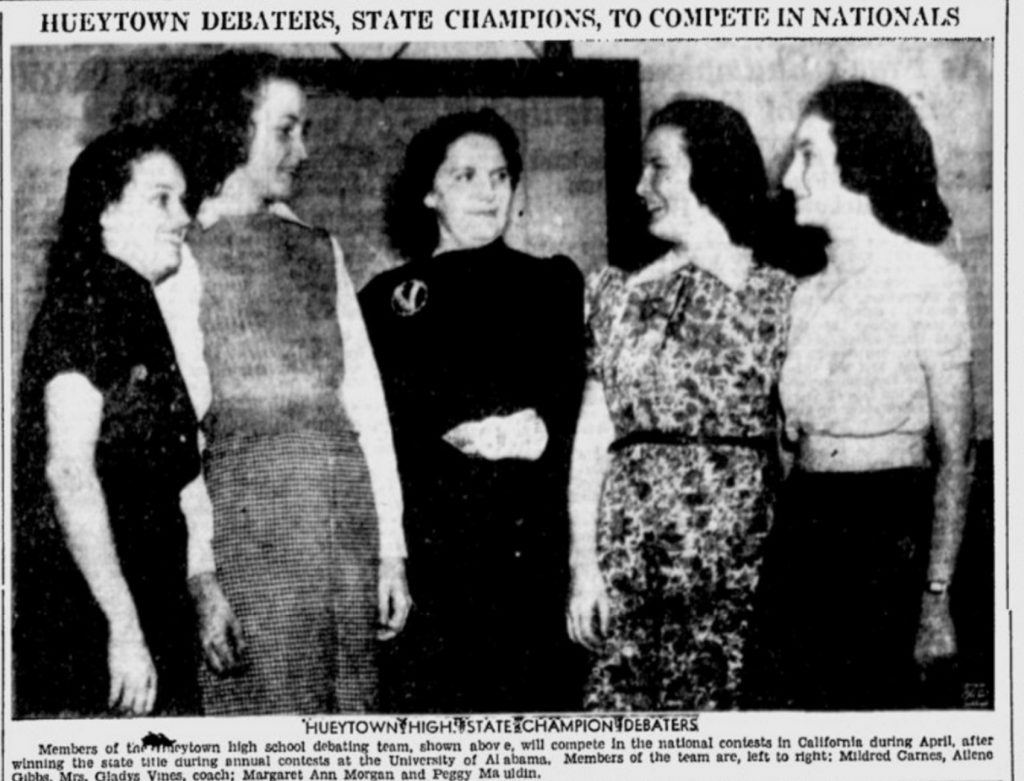 Members of the Hueytown high school debating team, shown above, will compete in the national contests in California, during April, after winning the state title during annual contests at the University of Alabama. Members of the team are, left to right: Mildred Carnes, Allene Gibbs, Mrs. Gladys Vines, coach; Margaret Ann Morgan and Peggy Mauldin.
Faith and Courage: 2nd edition -A Novel of Colonial America

 Inspired by real people and actual events, the family saga of colonial America continues with Ambrose Dixon's family. Faith and Courage presents the religious persecution of Quakers in Pre-Revolutionary War days of America intertwined with a love story.