(This story will make you watch where you walk)
A Snake Story
I have always hated snakes.  Living in the country I hated snakes. Living in the city I hate snakes.
One night this fall I was leaving my daughter and son in law's house and was proceeding to walk out the front door.  My son in law always walks me to my car on the driveway with me protesting that I can walk by my self.
This night he had his shoes off and he relented to my request and told me good night and closed the front door. Smiling to myself I was thinking that I had won this round of protest!
I noticed a faint curvy stick on the parking pad
The house floodlights were turned on, but the light did not shine on the walkway and parking pad on the front of the house. I had several light bags in my hands and was not looking particularly where I walked until I noticed a faint curvy stick on the parking pad.  Walking past it my brain registered that it was a stick, no something else!
Then I began to run as my imagination took over …was it a snake?
I ran to the back of the garage and knocked on the door calling, "Mark, Mark." He opened the door somewhat surprised and I said, "It may be my imagination, but I think I almost stepped on a snake on the parking pad." I was almost hysterical.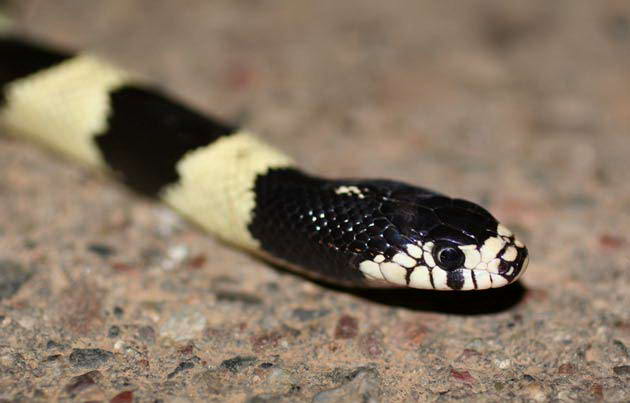 Mark ran and I followed out to the parking pad.  After one look he determined it was truly a snake. Then, I was hysterical! Mark ran back to the garage and couldn't find a hoe, but picked up a broom nearby and proceeded to beat the snake to death.   After the attack the broom was in shambles, in three pieces. The snake was killed with a broom!
After the snake was not moving I calmed down and was brave enough to go close and look at it.  Neighbors came over and identified it as a copper head, about two and one half feet long.
The neighbor took the snake away and later I learned from my grandson that the neighbor had taken the snake home and cooked it on the outside grill and ate it. Ghastly!
It was determined, after much though that the snake had secluded himself in some bales of pine straw that had been put out in the shrubbery the day before.
Now, I have nightmares of stepping on a snake anywhere I go.
Do you have a snake story?
Amazon.com – Read eBooks using the FREE Kindle Reading App on Most Devices
Jean Champion Butterworth is originally from Tuscaloosa County, graduating from Tuscaloosa County High School, Druid City Hospital School of Nursing and The University of Alabama. She is a retired nurse. Working 27 years at The Children's Hospital as Department Director, Specialty Clinics. She has traveled extensively in Europe, Africa, The Middle East, and Eastern Europe. You can contact Jean at [email protected] See additional stories by Jean Butterworth on www.daysgoneby.me She also now has a Kindle Ebook Chinaberries and Other Memories of Alabama